Urology Week 2022 – Bladder Cancer Overview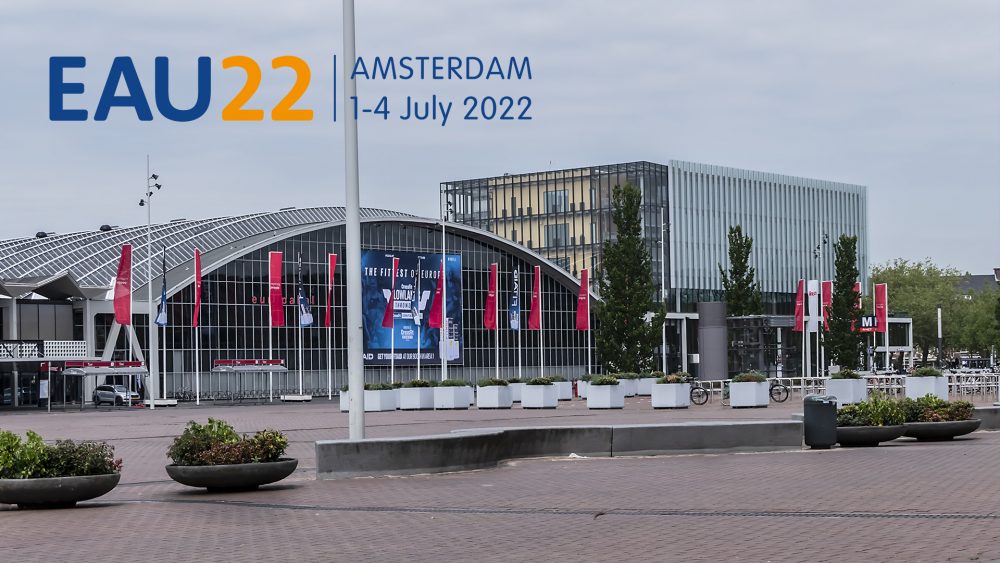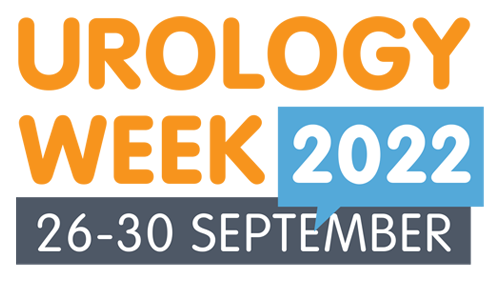 Every year the European Association of Urology (EAU) hosts Urology Week, an international campaign for increasing awareness of urological conditions and treatment.
This year, Urology Week (26-30 September 2022) is focused on blood in urine as an indicator for bladder cancer.
Bladder cancer in the UK – key points
According to Cancer Research UK:
There are 10,300 new bladder cancer cases in the UK every year
1 in 50 UK males and 1 in 133 UK females will be diagnosed with bladder cancer during their lifetime.
49% of bladder cancer cases in the UK are preventable – nearly half (45%) are caused by smoking.
More than 1 in 2 (52.6%) of people diagnosed with bladder cancer in England survive their disease for five years or more
If you are a little rusty on bladder cancer or just need a good primer this page/article from EAU covers risk factors, signs & symptoms, investigations, treatment options and general information.
Early diagnosis and treatment of bladder cancer is associated with a better prognosis. Early-stage disease is confined to the bladder lining (non-muscle invasive bladder cancer, NMIBC) but later stage disease can involve invasion of the underlying muscle (muscle-invasive bladder cancer, MIBC) and even metastases in distant sites.
To coincide with Urology Week we present a series of articles and video interviews relating to bladder cancer from the recent EAU congress.
Our series starts with two short video interviews with Professor Arnulf Stenzl (Head of the Department of Urology in the University Hospital Tübingen, Germany and Secretary General Adjunct – EAU). He explains why bladder cancer matters and offers his expert perspective on recent advances in bladder cancer and the as yet unmet needs in this field. He identifies advances in diagnostic techniques including the use of biomarkers and techniques for improved visualisation of tumours as key advances. He also emphasises the need for bladder cancer registries to inform urologists about the response to current treatments.
Although the two main risk factors for bladder cancer are age and smoking, a small proportion of younger patients develop bladder cancer as a result of Lynch syndrome, an inherited cancer syndrome also known as hereditary non-polyposis colorectal cancer (HNPCC). In this video and article Professor Morgan Roupret (Pitié Salpêtrière Hospital, Paris) explains why Lynch syndrome should be suspected in someone with urothelial tumour of the upper urinary tract (UTUC) who is under 60 years of age.
Transurethral resection of the bladder (TURB)
The first step in management of suspected bladder cancer is usually a cystoscopy and TURB.  For a NMIBC a couple of important questions arise:
Should an en-bloc resection (ERBT) or traditional piecemeal TURB be performed?
Professor Jørgen Bjerggaard Jensen (Aarhus, Denmark) described the potential advantages and problems associated with the two approaches.  Dr Andrea Gallioli (Barcelona, Spain) presented an abstract describing a single-centre, prospective randomised comparison of ERBT versus conventional TURBT in 248 patients.
Is there a case for routine re-TUR for T1, high-grade tumours?
Current guidelines recommend re-TUR a for T1 bladder tumours but this carries risks and could be avoided if a good, complete TUR is done in the first place. Professor Fred Witjes (University Medical Centre, Nijmegen, The Netherlands) and Dr Robert Li (Moffit Cancer Centre, Florida USA) presented the arguments for and against re-TUR.
In this video Professor Witjes argues that there are several disadvantages of a re-TUR:
It is an additional operation for ageing patients – the average age of bladder cancer patients in The Netherlands is 73 years.
Re-TUR involves a delay of 1-2 months in starting effective intravesical therapy (BCG)
Re-TUR is unnecessary for 50% of patients
If NMIBC is diagnosed, then the gold standard adjuvant treatment is intravesical Bacillus Calmette-Guérin (BCG). However, this is not always effective and there have been serious supply problems in recent years. Professor Morgan Roupret explains the issues here.
Professor Ashish Kamat (Houston, Texas, USA) described the approaches that are being explored to improve the effectiveness of intravesical therapy for high-risk, BCG naïve NMIBC.
Muscle-invasive bladder cancer (MIBC)
Patients diagnosed with MIBC would always prefer to keep their own bladder if at all possible. Trimodality, bladder-sparing treatment (TMT), which comprises TURB followed by chemoradiation, could be an option for some patients.
Professor George Thalmann (Bern, Switzerland) and Professor Jason Efstathiou (Boston, USA) debated the place of cystectomy versus trimodality bladder-sparing treatment for a patient with a T2N0M0 bladder tumour.
Careful patient selection is essential for the success of TMT – only 10-20 percent of cases fit the eligibility criteria, Professor Fred Witjes (Nijmegen, The Netherlands) explains in this video.
The oncological outcome for TMT, in well-matched patients, is similar to that for cystectomy, as long as patients are carefully selected, he emphasised.
Further support for TMT was presented by Professor Ananya Choudhury (Manchester, England).  For many years surgery has been regarded as the gold standard for MIBC but now comparative trials, epidemiological findings and a meta-analysis of trials all show that outcomes for surgery (radical cystectomy) and trimodality treatment (TMT) are equivalent, she said.
The next logical question is whether adjuvant immunotherapy could improve survival. Noting that the introduction of immunotherapy with immune checkpoint inhibitors has improved outcomes in trials, Professor Michiel van der Heijden (Amsterdam, The Netherlands) and Professor Thomas Powles (London, UK) presented the arguments for and against their use.
For more news and updates in urology, subscribe here.