Bladder-sparing strategies in the management of muscle-invasive bladder cancer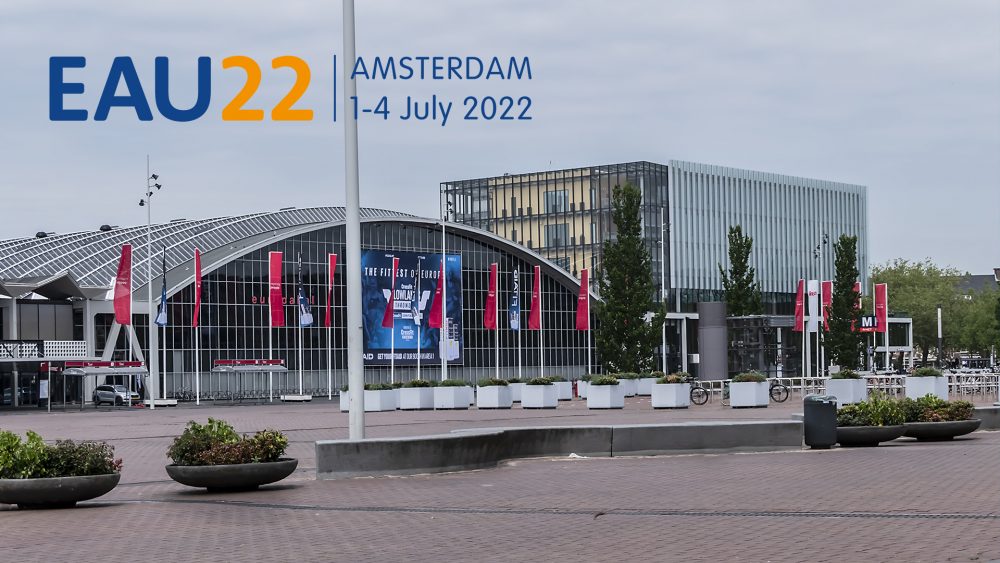 For many years surgery has been regarded as the gold standard for MIBC but now comparative trials, epidemiological findings and a meta-analysis of trials all show that outcomes are equivalent for surgery (radical cystectomy) and trimodality treatment (TMT), Professor Ananya Choudhury (Christie Hospital, Manchester, England) told the audience.
Bladder preservation is defined as curative treatment with good local control and good survival combined with avoidance of operative morbidity and mortality. It aims for preservation of the bladder, sexual function, quality of life and body image.  Optimal bladder preservation involves radical radiotherapy with radiosensitisation followed by cystoscopic surveillance and salvage cystectomy if appropriate.
A comparison of surgery with bladder preservation in the UK with the SPARE trial was only partially successful.1 Once fully informed, many eligible patients declined to be randomised. "One of the take-home messages in the UK was that, actually, patients would quite like to keep their bladders…", said Professor Choudhury.  A small, comparative quality of life (QoL) study was possible and this showed that most outcomes were similar but male sexual function was impacted more by radical cystectomy.
Niche treatments such as hyperthermia and brachytherapy have good outcomes in selected patients but there have been no randomised controlled trials.
The most recent guidelines now give equivalence to chemoradiotherapy and cystectomy for patients with organ-confined MIBC, explained Professor Choudhury.
Some countries (e.g. the UK) routinely use neo-adjuvant chemotherapy (NAC). The evidence for this comes from the MRC BA06 trial which showed that NAC prior to either surgery or radiotherapy improves survival.2 It is important use a radiosensitiser and this could be cisplatin, gemcitabine, carbogen and nicotinamide or mitomycin/5-fluoro-uracil.
For radiotherapy, both 6.5 week and 4-week radiotherapy fractionation protocols have been used. A comparison showed that the 4-week schedule was superior to the 6.5 week schedule.3 There was a 29% lower risk of disease recurrence and 12 fewer hospital visits were required. "It's a no-brainer", said Professor Choudhury. She now recommends that all bladder preservation patients should be treated with a moderately-hypofractionated protocol over four weeks.
Results so far show that there is no difference in 3-year overall survival between the two approaches for node-positive patients.
The ideal bladder preservation patient has localised muscle-invasive urothelial cancer with good bladder function, a WHO performance status of 2 or less and is able to attend surveillance cystoscopies.
Biological markers of hypoxia can show patients who would benefit from bladder carbogen/nicotinamide (BCON) treatment.
In conclusion, Professor Choudhury suggested that TMT could be better than cystectomy, especially in view of continually improving techniques for treatment and surgery. Better outcomes could be achieved with NAC, hypofractionation of RT, shorter overall treatment time and predictive biomarkers – and "the best bladder to have is the one that you were born with".
Article by Christine Clark PhD FRPharmS.
References
Huddart RA et al. Clinical and patient-reported outcomes of SPARE – a randomised feasibility study of selective bladder preservation versus radical cystectomy. 2017 Nov;120(5):639-650. doi: 10.1111/bju.13900.
International Collaboration of Trialists. International phase III trial assessing neoadjuvant cisplatin, methotrexate, and vinblastine chemotherapy for muscle-invasive bladder cancer: long-term results of the BA06 30894 trial. J Clin Oncol.  2011 1;29:2171-7. doi: 10.1200/JCO.2010.32.3139.
Choudhury et al. Hypofractionated radiotherapy in locally advanced bladder cancer: an individual patient data meta-analysis of the BC2001 and BCON trials. Lancet Oncol . 2021;22:246-255. doi: 10.1016/S1470-2045(20)30607-0.