Ivermectin – the unfolding story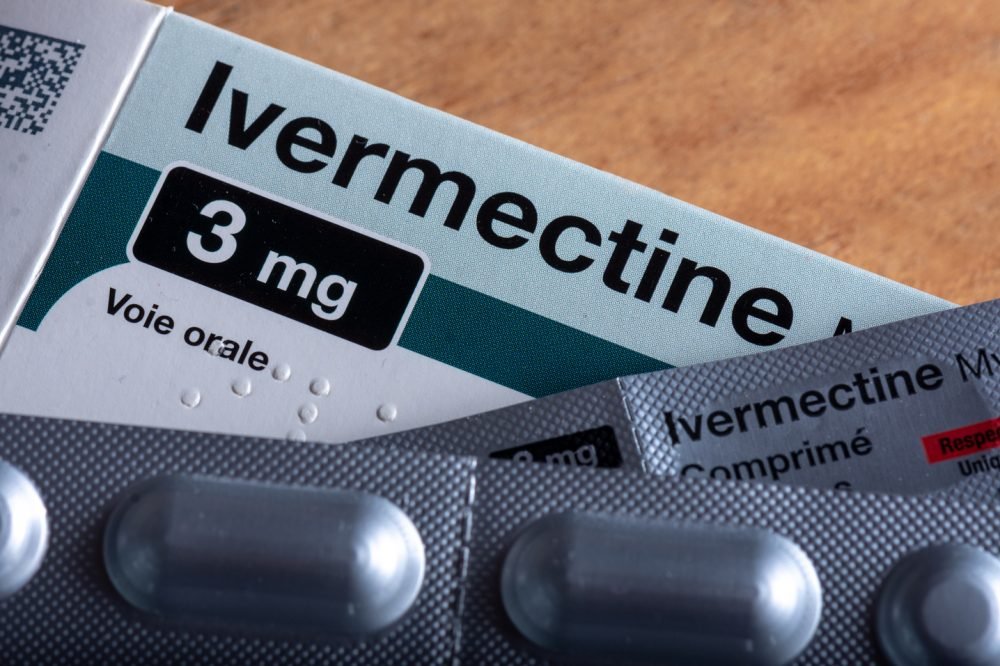 IMI has been reporting on ivermectin since December 2020, keeping our readers and viewers up-to-date with research and practice developments. To mark World Ivermectin Day (24th July 2021), in this article we trace the history of that effort and bring together links to all our articles and video interviews relating to ivermectin use for Covid-19.
The first mention of ivermectin was in a video interview with Dr Jonathan Leibowitz and colleagues in May 2020. The interview was about indomethacin but Dr Leibowtz explained that he hoped to use ivermectin but could not find a supply of the drug.  We noted his comments a decided to keep a watching brief on ivermectin.
In December 2020 a group of experienced intensivists (Professor Paul Marik, Dr Pierre Kory and Professor Joseph Varon) in the USA took the unusual step of holding a press conference and live streaming it to the world. The purpose was to describe experiences of using ivermectin to treat covid-19 infection and to issue a call to action to health authorities around the world. The message was clear – ivermectin hastens recovery and reduces mortality. They had formed the Front Line Covid Critical Care Alliance (FLCCCA) and had devised a treatment protocol – the I-MASK+ Prophylaxis & Early Outpatient Treatment Protocol for COVID-19.  They envisaged use of the treatment until sufficient numbers had been vaccinated.  The pathway out of the pandemic seemed clear.
Two weeks later frustratingly little had happened and so IMI suggested a message to  Father Christmas  to request indomethacin and ivermectin for early treatment of Covid-19.
Santa Claus failed to deliver but things seemed to be gathering pace when a video was released in which Dr Andrew Hill described a meta-analysis of randomised controlled trials of ivermectin to treat covid-19. The analysis included 1452 patients and showed an 83% (95% CI 65-92%) reduction in the risk of death with ivermectin.
This was swiftly followed by a rigorous independent meta-analysis by Dr Tess Lawrie of the Evidence-based Medicine Consultancy.  The results showed an 83% reduction in the risk of death with ivermectin and this was graded as 'moderate certainty' evidence.   "The uncertainty is not related to whether or not ivermectin prevents death, but the estimate of effect size. We know  …..  it prevents death; the only uncertainly is by how much", she emphasised.
At the end of January Slovakia became the first European country to give formal approval for the use of ivermectin for both prophylaxis and treatment of covid-19 patients.
In February IMI published a video interview with Dr David Scheim in which he described the mass treatment of the population in Peru with ivermectin. One state had started much later than the others and provided a natural control. This approach was associated with a 75% reduction in excess deaths by 30 days.
In a follow-up interview in March Dr Scheim gave an update on the situation in Peru  – a 14-fold reduction in deaths – and described how protocol violations in a Colombian study could have influenced its results.
By April 2021 IMI had reported the analyses of trial data and real world evidence from the reports of mass treatment in Peru. The next logical step was to interview a practising frontline clinician so that we could hear how ivermectin treatment is prescribed and managed in everyday practice. In a vivid and often moving interview Dr Jackie Stone in Zimbabwe described her experiences of ivermectin both as a clinician and patient.
In May 2021 IMI interviewed Dr Suryakant, a practising pulmonologist and adviser to the Indian Government. He is a strong advocate of mass prophylaxis with ivermectin and described in detail how 'test, trace and treat' schemes work in India. Dr Suryakant is based in Lucknow in Uttar Pradesh, a state that has been using ivermectin since August 2020 and has contained and reduced the spread of SARS-CoV-2 effectively.
In June 2021 emerging evidence for the effectiveness of ivermectin and fluvoxamine in combination caught our eye and IMI interviewed Steve Kirsch, CEO of the Covid Early Treatment Fund (CETF). The CETF has funded trials of fluvoxamine for covid-19. Importantly, the addition of fluvoxamine could be important for preventing 'long-haul covid'.
The bio-availability of ivermectin is an important issue, although it is often overlooked. Seeking to redress the balance here, IMI interviewed Dennis Hancock, CEO of Mountain Valley MD, a company that has developed solubilised, injectable ivermectin for human use and a desiccated liposomal format for sublingual administration.
Finally, in June 2021 IMI published an article describing the rigorous meta-analysis of randomised controlled trials for ivermectin for treatment and prophylaxis of covid-19 that has now been published.  This analysis, undertaken by a team led by Dr Tess Lawrie and Mr Andrew Bryant, concluded
"Given the evidence of efficacy, safety, low cost, and current death rates, ivermectin is likely to have an impact on health and economic outcomes of the pandemic across many countries. ……. Ivermectin is likely to be an equitable, acceptable, and feasible global intervention against COVID-19.
Health professionals should strongly consider its use, in both treatment and prophylaxis."
This article summarises the IMI ivermectin portfolio to date – but there is more in the pipeline. Watch this space!
To explore all of our interviews, click here.