Offering the best weight-loss service for patients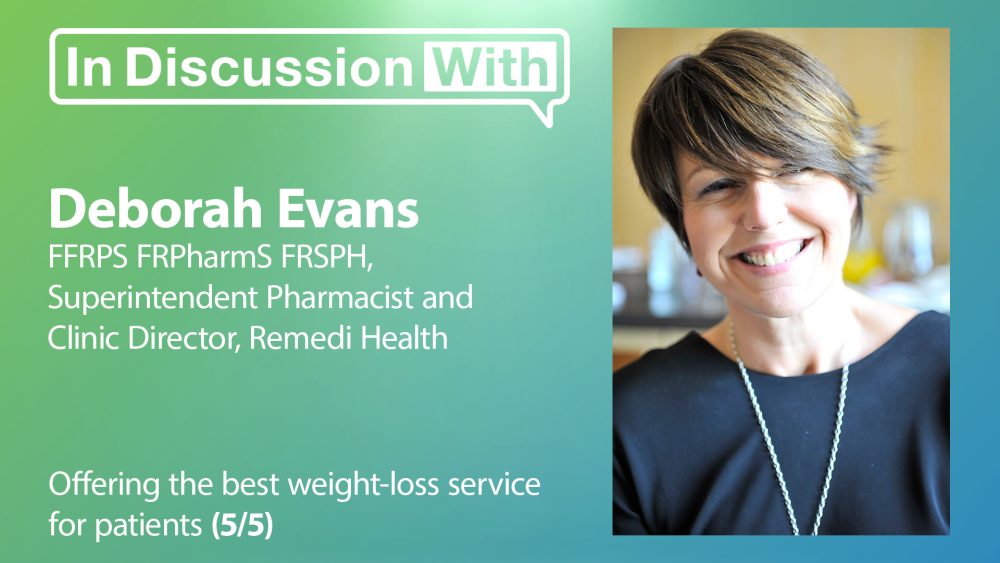 People seeking semaglutide for weight management from a pharmacy-led service need to feel assured that the service is ethical and legal and has the best interests of the patient at heart, according to Deborah Evans, Superintendent Pharmacist and Clinic Director at Remedi Health.
"When we're prescribing, we may need to make sure that self-interest is taken off the table. If we're prescribing with our own commercial gain in mind then we're not following the ethical and legal practice associated with the responsibility of prescribing", says Ms Evans. "If you're prescribing privately, are you making the right decision for the patient or are you making a decision that makes you more money? ….. You need to make sure that all your practice is evidence-based, that you engage the patient in the decision that you make and that you're documenting that and you can honestly justify your decision for prescribing is in the best interests of that patient", she continues.
Questions to ask and things to look for
Ms Evans suggests that there are a number of questions that people should ask and points that they should check to satisfy themselves that a potential supplier is offering a high-quality service.
"Do your research to make sure that you are engaging with a bona fide service", she says. The following points should be considered:
If using an online service, check that it is registered with the General Pharmaceutical Council (GPhC). If the GPhC logo is displayed with the registration number she advises checking the number on the GPhC register. "[Being registered] doesn't mean that that practice is going to be bad or good but it's the first step to make sure that they are at least being overseen by a regulator", she says.
Look at the service that's being offered: Is the prescriber and the organisation competent to prescribe in this area? Do they have the appropriate licenses to prescribe and supply?
Are you receiving good information about benefits, risks and side effects of treatment? If you're only being told of the benefits then that should raise some concerns. "Also, you should be being told – and it may be in the small print – that this is an off-label use of semaglutide, if it's Ozempic", she says.
How will you be supported in your weight loss journey? "This is not a small undertaking financially or physically – it is going to affect how you feel – ….. so how are you going to be supported? How can you contact the prescriber and the supplier if something doesn't go as expected?
Are you being informed about some of the more serious side effects – such as acute pancreatitis – and what to do?
When using a face-to-face service – is this somewhere that feels professional? Does it feel like a clinical environment where people are well-trained and know what they're doing? In terms of the interaction they have with you, the information they take from you – are they asking about previous medical history, family history, any drugs that you're taking at the moment?
The answers to these questions should give a good indication about the level of service that is provided "but if your gut is telling you this doesn't feel right then it probably is not", says Ms Evans.
 GLP-1 analogues in perspective
"It is incredibly important to address the issue of being overweight and obesity. ……  For me, it's about helping those individuals who have for years struggled with being overweight or obese and are now heading to perhaps a shortened lifespan", says Ms Evans. GLP-1 analogues have been hailed as 'game-changers' in obesity management and if used safely and responsibly with the right supporting frameworks, the results could be excellent. "We're already seeing people that are having great effects. However, as a pharmacist, I feel incredibly responsible and accountable to make sure that this is done in a way where people are kept safe and that we use the medicines as they're intended and that people do get the benefits that they need. What we don't know is …… how they're going to affect people longer term. So, [as with] any new medicine we need to bear that in mind and continue in our safe and responsible practice to help patients", she concludes.
Read and watch the full series on our website or on YouTube.