FDA approves Veklury to treat COVID-19 in people with mild to severe hepatic impairment with no dose adjustment – Gilead Sciences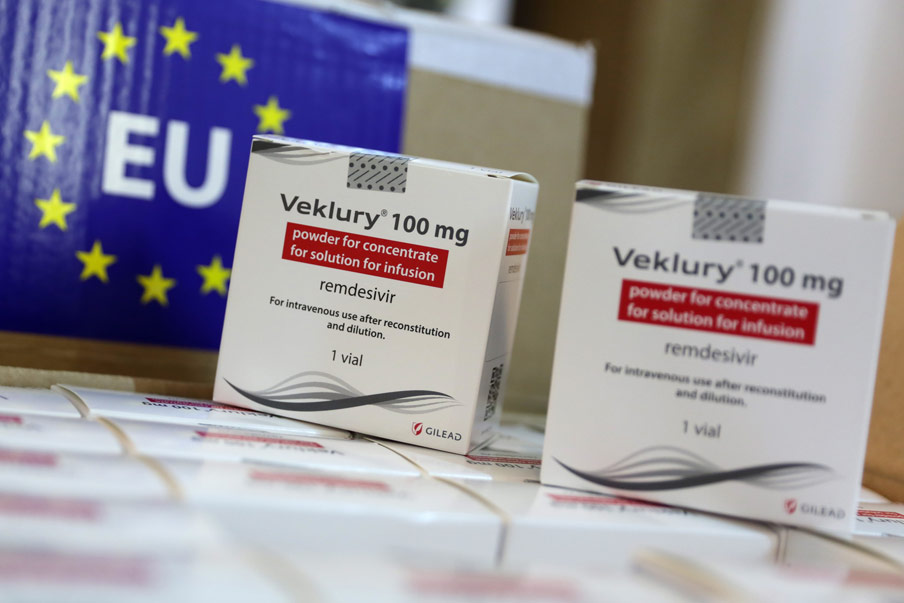 Gilead Sciences, Inc. announced that the FDA approved a supplemental new drug application (sNDA) for the use of Veklury (remdesivir) with no dose adjustments to treat COVID-19 in people with mild, moderate and severe hepatic impairment. This approval further supports the safety profile of Veklury as the first and only approved antiviral COVID-19 treatment that can be used across all stages of liver disease.
The clinical benefit of Veklury in hospitalized populations with COVID-19 is supported by randomized controlled trials, real-world evidence and meta-analyses, but the pharmacokinetics of Veklury had not previously been evaluated in patients with hepatic impairment. This latest approval is based on results from a Phase 1 study of safety and pharmacokinetics in people with hepatic impairment (GS-US-540-9014). No new safety signals were observed. Based upon these results, the label has been updated to reflect that no dose adjustment is required across all stages of liver disease. The label still recommends initial hepatic laboratory testing in all patients, before starting Veklury and during treatment as clinically appropriate, and that discontinuation be considered if alanine transaminase (ALT) levels increase to 10 times the upper limit of normal or if ALT elevation is accompanied by signs or symptoms of liver inflammation.
"The update to the safety profile and dosing recommendations for Veklury for those living with liver disease is important to this vulnerable population who faces an increased risk of complications from COVID-19," said Douglas Dieterich, MD, Director, Institute for Liver Medicine, Professor of Medicine, Division of Liver Diseases, Icahn School of Medicine at Mount Sinai. "While COVID-19 is no longer a public health emergency, the virus continues to present a threat to those with underlying conditions."