Minister recognises EFT Consult's leading role in developing a world-first standard for improving indoor environmental quality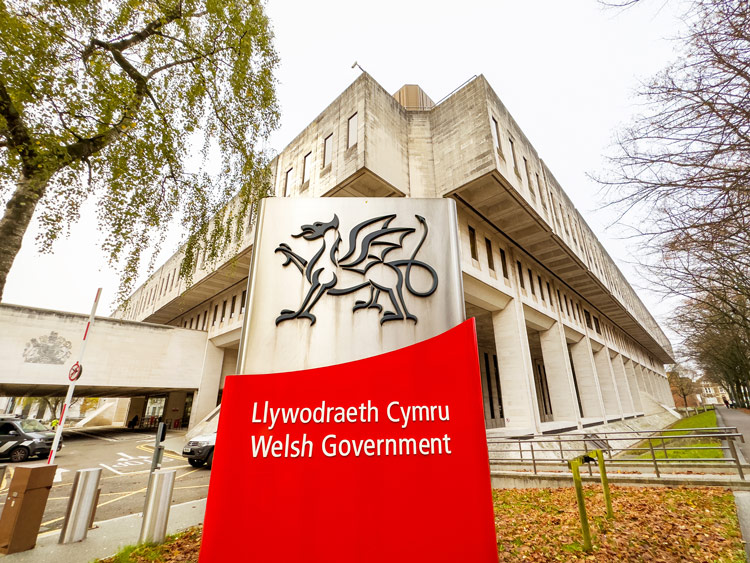 Swansea-based environmental and building services consultancy, EFT Consult, is celebrating the launch of a new ground-breaking British Standard BS40102-1, with recognition and support from the Welsh Government's Economy Minister, Vaughan Gething.
EFT Consult, part of the wider Raven Delta Group, was instrumental in the development of the standard which provides expert technical guidance and recommendations to monitor and report the IEQ (Indoor Environmental Quality) and well-being performance of an occupied building and the associated building services.
BS40102-1 is the first national standard of its kind and has the potential to be adopted globally. It is firmly aligned with the principles of the 2015 Well-being of Future Generations (Wales) Act, itself a world first.
Developed to help address concerns that regulatory and commercial pressures may have led building designers and developers to focus on reducing operational energy costs, at the expense of occupant safety and comfort, it covers a range of parameters and provides a structured evaluation and rating system to help enhance indoor air quality, create healthier buildings, and improve the well-being of building occupants.
The World Health Organisation has identified air pollution as the biggest environmental risk to health, and a factor in around one in nine deaths annually. EFT recognised the need to create an industry specification for IEQ and human centric well-being in 2015 and after extensive research signed a contract with the British Standards Institute (BSI) in 2019 to develop PAS 3003 (Publicly Available Specification) documentation.
The emergence of the Covid 19 pandemic mid-way through the process highlighted the role that poor IEQ can play in the spread of disease and underlined the value and importance of the work that EFT was doing, leading to BSI fast-tracking PAS 3003 and elevating it into a full British Standard.
To conform to BS40102-1, organisations will as a minimum need to assess and improve thermal comfort, and indoor air quality factors which can be harmful to humans, such as humidity, CO2, CO, NO2, volatile organic compounds (VOC), particulates and moulds.
With support from the Welsh Government, EFT has developed a unique new sensor; designed, calibrated, and tested to measure all the parameters of BS40102-1. When connected to the new best in class W-360 reporting platform, developed by EFT, these sensors will enable building owners and managers to clearly visualise and report on the building's performance.
This data will help ensure all parameters are within optimal levels and highlight areas that need immediate attention to ensure compliance and to improve health and well-being.
In the longer term, the new standard, sensor, and the reporting platform will continue to evolve. EFT is developing plans to manufacture the new sensor in Wales, and to provide a knowledge based, turn-key solution to help their customers to understand and improve the environment of the buildings they occupy, and in doing so, improve their health and well being.
The Welsh Government's Economy Minister, Vaughan Gething, said:
"I am delighted to see a Welsh business playing a leading role in developing a world-first standard for improving indoor air quality. Adopted by one of the world's most prestigious regulatory bodies, the standard will provide industry with the tools that will make a real difference to people's health and well-being, both at home and abroad.
"Swansea-based EFT's progress is a real 'made in Wales' success story. Developments like this, which have been inspired by our world first Well-being of Future Generations Act, will play an important role in realising our vision for a stronger, fairer, and greener Welsh economy."
Dave Kieft, Chairperson at EFT Consult, said:
"The launch of BS40102-1 marks a major milestone in the assessment and improvement of indoor environmental quality in the UK. We are proud to have played a key role in the development and delivery of this new standard, and we are confident that it will make a significant contribution to the health, well-being, and productivity of building occupants across the world.
"Here at EFT Consult, we put social and environmental concerns at the forefront of everything we do. All our solutions are practical, innovative, and measurable, and while they aim to keep costs down and enhance productivity for our clients, we constantly strive to achieve those aims in a way that is also good for the well-being of people and the environment. We believe this is vital for all organisations, for them to achieve sustainable growth.
"The Welsh Government have been instrumental in the development of all that we have achieved to date. The ability of their team to assist at every level has been impressive and I passionately believe that we would have struggled to achieve what we have, had we been based anywhere else other than being in Wales.