Bristol Myers Squibb launches Clear Understanding Campaign to reveal the plain truth about living with moderate to severe plaque psoriasis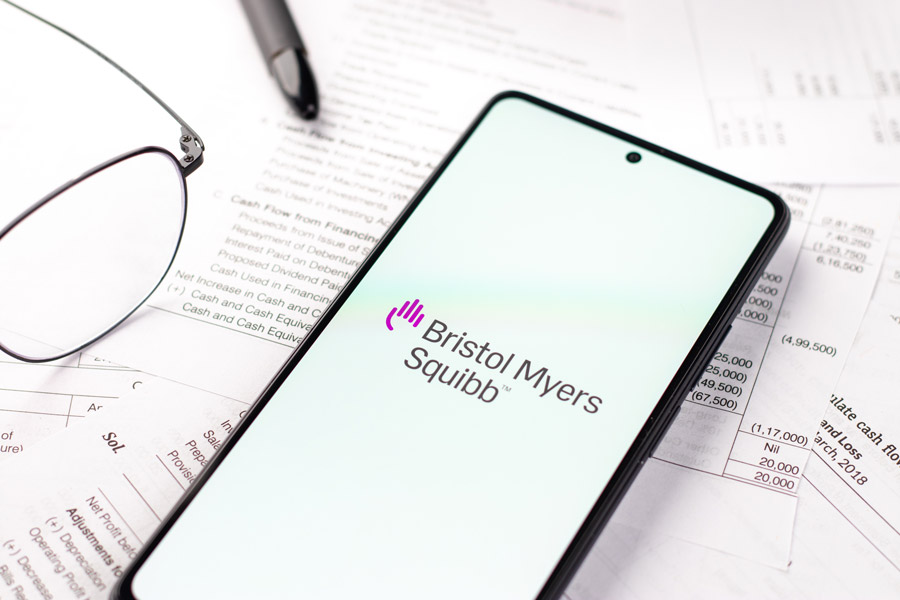 Bristol Myers Squibb has launched Clear Understanding, a campaign featuring patients living with moderate to severe plaque psoriasis who are sharing what it's really like for them to live with the disease — from dealing with symptoms to navigating relationships with friends, family or co-workers to dispelling misconceptions about the condition. These powerful personal stories aim to inspire others to reflect upon their own experiences, recognize the frequent compromises made because of their disease and feel empowered to talk to their doctor about treatment options available.
"I was young when I was diagnosed with moderate to severe plaque psoriasis, and it felt like my whole life revolved around my condition. After coping with symptoms for years, I began to recognize the compromises I was making in my daily life, like avoiding seeing my friends, quitting hobbies that I loved or missing new work opportunities, because of the severity of my symptoms," said Nitika Chopra, founder of Chronicon, an organization dedicated to elevating the visibility of those living with chronic illness, and person living with plaque psoriasis. "This led me to feel empowered to face the stigma I've experienced, speak up about my own health and advocate for others to do the same.".
Psoriasis is a widely prevalent, chronic, systemic immune-mediated disease that affects approximately 7.5 million people in the U.S. Up to 90 percent of patients with psoriasis have plaque psoriasis, which is characterized by distinct, round or oval plaques typically covered by silvery white scales. Nearly one-quarter of people with plaque psoriasis, or around two million in the U.S., have cases that are considered moderate to severe. According to the UPLIFT survey, many patients with moderate to severe plaque psoriasis remain untreated or undertreated, with over 40% of patients not treated with systemic therapy as recommended by the joint American Academy of Dermatology (AAD)-National Psoriasis Foundation (NPF) guidelines.
"We know from the psoriasis community that many patients can experience stigma due to their disease and as a result may make compromises in their daily lives," said Michael Braun, senior vice president, U.S. Immunology, Bristol Myers Squibb. "This insight drove us to launch the Clear Understanding campaign to recognize those concessions and encourage people living with moderate to severe plaque psoriasis to talk to their dermatologist about available treatment options."
Moderate to severe plaque psoriasis does not just happen on the surface of the skin — it starts in the body's immune system. Normally, the immune system works to protect the body from infections and illness, but in psoriasis, the immune system becomes overactive and sends too many inflammatory signals. TYK2 is one of many molecules in the immune system that plays a key role in passing these signals throughout the body. In psoriasis, TYK2 passes on too many signals, which can lead to inflammation and cause the skin to build up and form plaques. Sotyktu (deucravacitinib) is a selective inhibitor of TYK2. It is not currently known how blocking TYK2 signals works to reduce psoriasis symptoms.
"Many individuals living with moderate to severe plaque psoriasis are untreated or undertreated, with persistent, disruptive symptoms," said Bruce Strober, M.D., Ph.D., board-certified dermatologist and clinical professor of dermatology at Yale University School of Medicine. "Being prepared to talk about your condition with your dermatologist can help inform a path forward, which may include exploring an oral treatment option, like Sotyktu, the only FDA-approved once-daily pill that selectively targets and blocks TYK2 signals."
Sotyktu is the only once-daily pill of its kind, a selective inhibitor of TYK2. It is a prescription medicine used to treat adults with moderate-to-severe plaque psoriasis who may benefit from taking pills or injections (systemic therapy) or treatment using ultraviolet or UV light (phototherapy). It is not known if Sotyktu is safe and effective in children under 18 years of age. In two studies of moderate to severe plaque psoriasis, Sotyktu was compared to placebo and Otezla (apremilast). Of the 1684 adults in the studies, 841 received Sotyktu, 421 received placebo, and 422 received Otezla. Patients were assessed at 16, 24, and 52 weeks after starting treatment. The co-primary endpoints were the percentage of patients who achieved Psoriasis Area and Severity Index (PASI) 75 and the percentage of patients who achieved static Physician's Global Assessment (sPGA) score of 0 or 1 at Week 16 versus placebo. Key secondary endpoints included the percentage of patients who achieved PASI 75, PASI 90 and sPGA 0/1 compared to Otezla at Week 16 and Week 24. Once-daily Sotyktu demonstrated superior efficacy compared to placebo and twice-daily Otezla. In one study, POETYK PSO-2, 50% of people taking Sotyktu saw clear or almost clear skin at 16 weeks versus 9% of people taking placebo, and 53% of people saw 75% clearer skin at 16 weeks versus 9% of people taking placebo. At 24 weeks, 32% of people taking Sotyktu saw 90% clearer skin versus 20% taking Otezla.
Sotyktu may cause serious side effects, including serious allergic reactions. Stop taking Sotyktu and get emergency medical help right away if you develop any of the following symptoms of a serious allergic reaction: feel faint; swelling of your face, eyelids, lips, mouth, tongue or throat; trouble breathing or throat tightness; chest tightness; skin rash, hives. The most common side effects of Sotyktu include common cold, sore throat and sinus infection, cold sores, canker sores on inner lips, gums, tongue, or roof of the mouth, inflamed hair pores and acne.