Placebo added to methadone increases opioid treatment adherence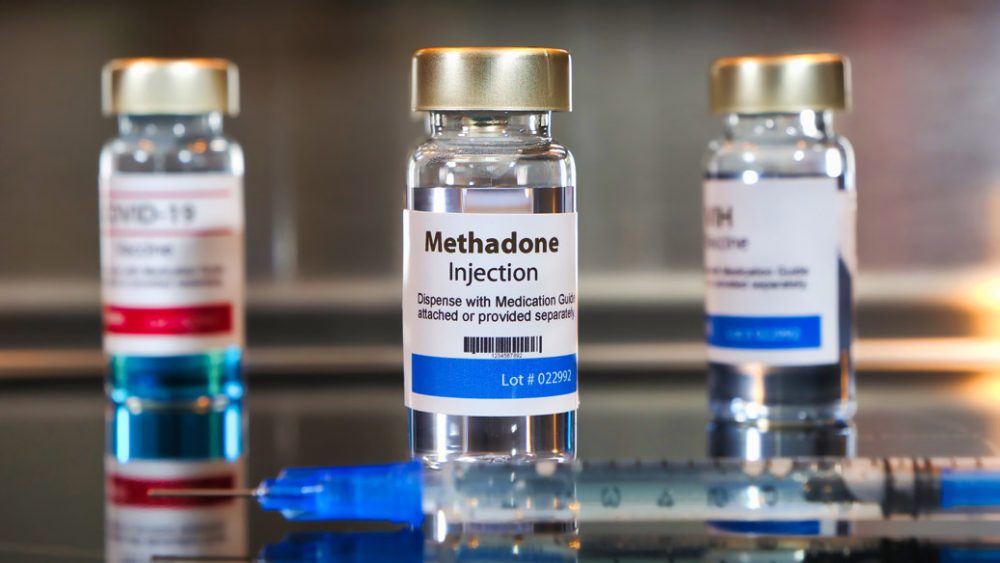 Researchers report that patients who knowingly took a "sugar pill" placebo along with daily methadone treatment achieved significantly higher 90-day adherence to treatment for opioid abuse disorder than patients using only methadone.
The findings were published on April 12 in JAMA Network Open.
"The clinical implications of our intervention have great potential impact, as retention in treatment is a serious challenge for the field of addiction medicine," said author Anabelle Belcher, Ph.D, Assistant Professor of Psychiatry at the University of Maryland School of Medicine in Baltimore. "We've demonstrated it's feasible to administer a placebo in addition to standard-of-care methadone in a community-based opioid treatment setting without adding a significant burden to clinic procedures; the low-cost, low-risk nature of this intervention could provide an appealing strategy to target early methadone treatment adherence," she added.
As background on placebo use in clinical trials, study author Ted Kaptchuk, Director of the Program in Placebo Studies and the Therapeutic Encounter at Beth Israel Deaconess Medical Center  and Professor of Medicine at Harvard Medical School, both in Boston,  said,  "Previous assumptions that placebo treatment needs concealment or deception to 'work' are not true. Additionally, there is growing evidence that open-label placebo demonstrates similar neurotransmitter engagement to double-blind and deceptive placebos. It is important to note that a patient-clinician relationship is an important component of open-label placebo."
The investigators assessed 320 adults seeking new treatment for moderate to severe opioid use disorder. Of these, 131 met eligibility for the trial.
The researchers randomized 54 subjects to methadone-only treatment and 77 subjects to methadone plus placebo, all for the 90 days of the trial.
All subjects met with the study team 5 times, first at baseline and then at weeks 2, 4, 8, and 12.
While there were no significant differences for methadone dosing over the study period, the cohorts differed significantly in their 90-day retention rates: 33/54 (61.1%) for methadone-only group and 60/77 (77.9%) for methadone-plus-placebo group.
Subjects who took the placebo also reported significantly better sleep.
The authors concluded, "In this randomized clinical trial, C-OLP [methadone plus placebo] had no effect on the primary outcome of 90-day methadone dose. However, C-OLP participants were significantly more likely to remain in treatment. These findings support the use of C-OLP as a methadone treatment adjunct, but larger trials are needed to further examine the use of C-OLP.