Bariatric surgery lowers risk of cardiovascular disease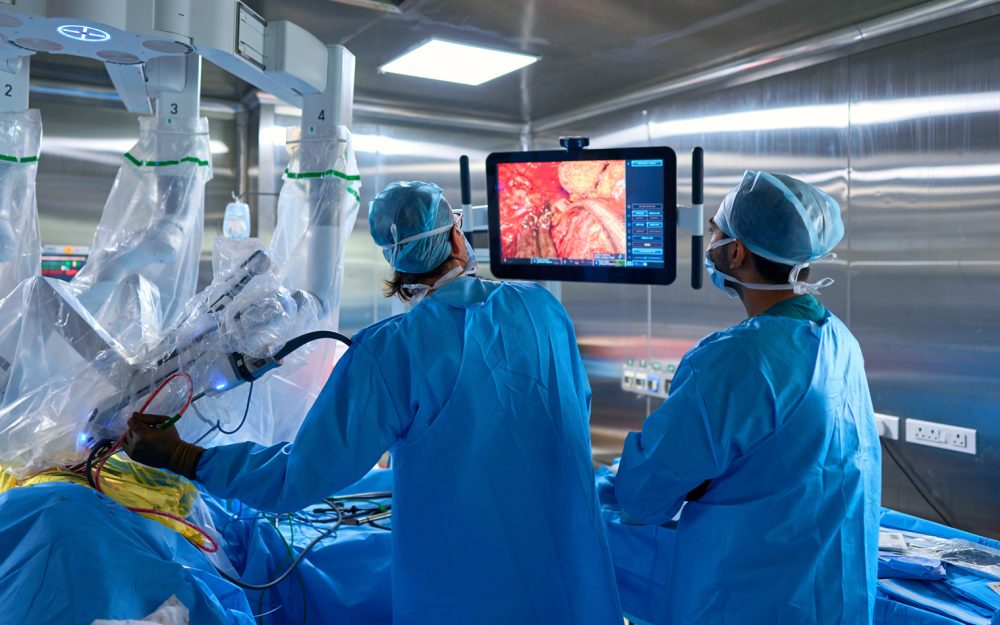 New research involving adults diagnosed with nonalcoholic fatty liver disease (NAFLD) and morbid obesity (body mass index > 40) indicates that subjects who had bariatric surgery achieved a significantly reduced risk of developing subsequent cardiovascular disease (CVD).
The findings appeared on Oct. 5, 2022 in JAMA Network Open.
"The findings provide evidence in support of bariatric surgery as an effective therapeutic tool to lower elevated risk of cardiovascular disease for select individuals with obesity and NAFLD," said investigator Vinod K. Rustgi, MD, Distinguished Professor of Medicine, clinical director of Hepatology and director of the Center for Liver Diseases and Liver Masses at Rutgers University Robert Wood Johnson Medical School in New Brunswick, New Jersey. "These finding are tremendously impactful for many reasons."
As background, the authors noted that there are no approved treatments for NAFLD liver disease even though it has an established association with both obesity and CVD risk.
In this retrospective study, the investigators analyzed outcomes data, using the MarketScan Commercial Claims and Encounters medical insurance database, from 2007 to 2017. "The association between bariatric surgery and risk reduction of developing cardiovascular disease has not been studied to this level of detail before," the researchers said.
Bariatric surgery included Roux-en-Y gastric bypass, sleeve gastrectomy, and other bariatric procedures.
From the 230 million persons covered in the database, the investigators identified 86,964 adults between the ages of 18 and 64 with obesity and NAFLD. Of these subjects, 68.7 percent were female, 34.8 percent had undergone bariatric surgery and 65.2 percent had received nonsurgical care.
The researchers reported that, during the study period, 1,568 of the surgically treated subjects had incident cardiovascular events compared with 7,215 non-surgical subjects.
During the study period, bariatric surgery subjects achieved a 49 percent decrease in the risk of cardiovascular events such as heart attacks, heart failure or ischemic strokes compared to the non-surgical subjects.
The authors concluded, "Results of this study suggest that, compared with nonsurgical care, bariatric surgery was associated with significant reduction in CVD risk in individuals with severe obesity and NAFLD."