Convalescent plasma therapy ineffective for hospitalized COVID patients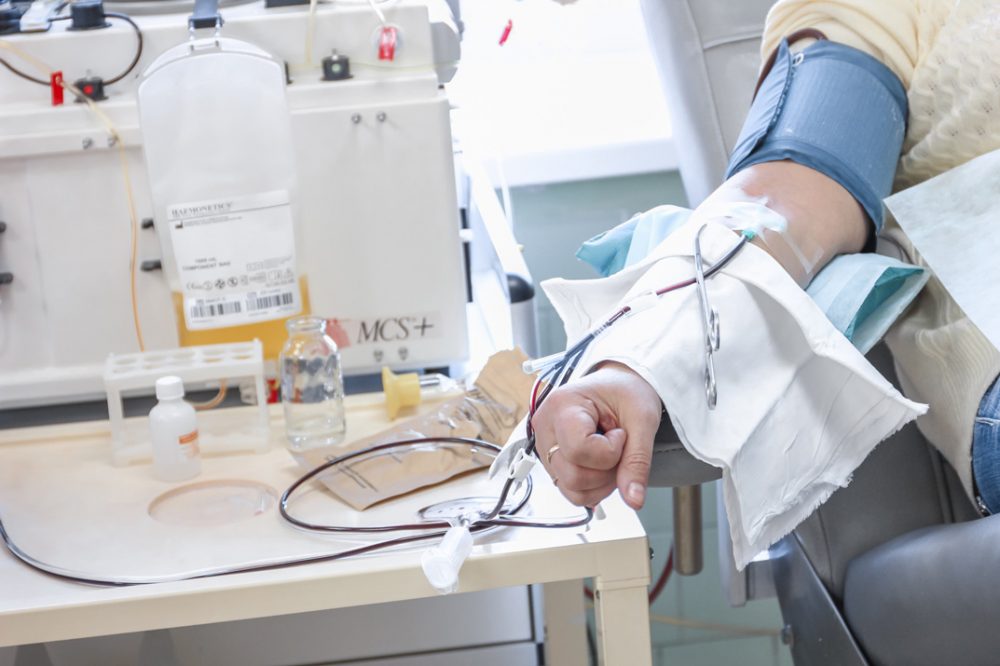 Among hospitalized COVID-19 patients, treatment with convalescent plasma does not improve potential for survival or recovery, researchers reported.
Their findings were published on July 7, 2022 in CHEST.
"Providing passive immunity with convalescent plasma does not appear to benefit patients once their illness has progressed to the point of needing treatment in the hospital. Despite receiving convalescent plasma with a higher titer of neutralizing antibodies, the therapy did not help hospitalized patients," said senior author Todd Rice, MD, Associate Professor of Medicine and vice president for Clinical Trial Innovations and Operations at Vanderbilt University Medical Center in Nashville.
The investigators conducted a multicenter, blinded, placebo-controlled randomized clinical trial enrolling adult subjects hospitalized with SARS-CoV-2 infection and acute respiratory symptoms for less than 14 days.
They randomized the subjects to receive one unit of COVID-19 convalescent plasma or placebo.
The primary endpoint was severity of illness 14 days after treatment. The researchers used a seven-category ordinal scale, rated from "discharge and resumption of normal activities" to "death."
In secondary analyses, the researchers stratified the subjects according to detection of endogenous anti-SARS-CoV-2 antibodies ("serostatus") at randomization.
Of the 974 randomized patients, they included 960 in the primary analysis.
At 14 days, clinical outcomes status on the ordinal outcome scale did not differ between the convalescent plasma-treated subjects and the total study group or between placebo-treated subjects and the total study group.
Also, outcomes among subjects without endogenous antibodies or outcomes among subjects with endogenous antibodies did not differ from the total study group.
At 28 days, 89/482 (18.5%) of the subjects in the convalescent plasma group and 80/465 (17.2%) of the subjects in the placebo group had died, a non-significant difference.
The authors concluded, "Among adults hospitalized with COVID-19, including those seronegative for anti-SARS-CoV-2 antibodies, treatment with convalescent plasma did not improve clinical outcomes."