AHA 2021: Early heart valve surgery could benefit asymptomatic severe aortic stenosis patients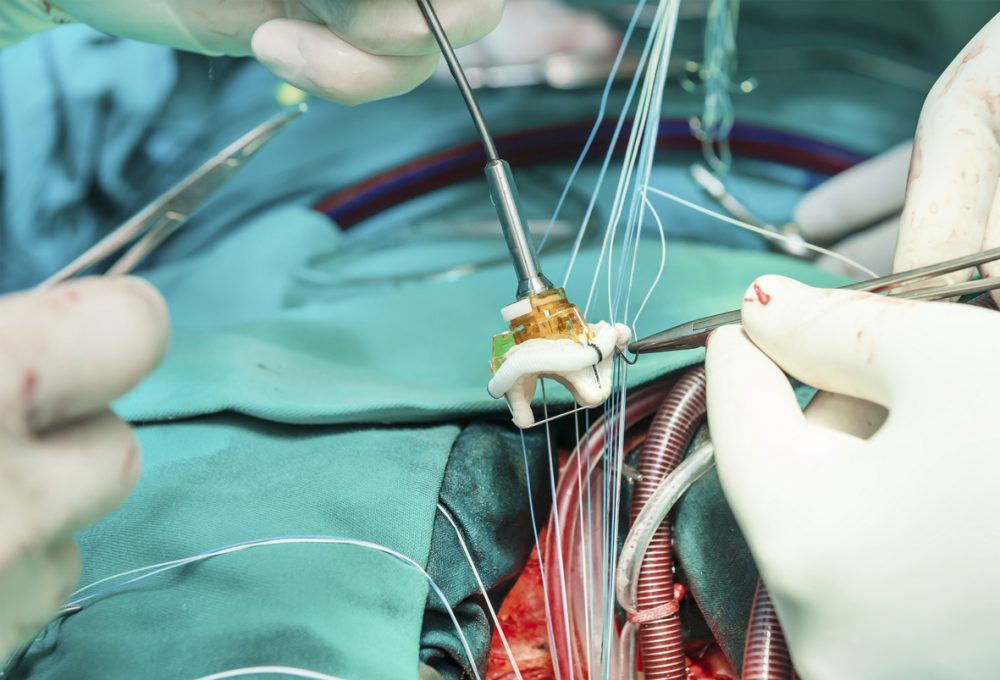 Persons diagnosed with severe aortic stenosis, but without symptoms or need of symptom relief, could benefit from early aortic valve replacement surgery since it reduces the risk of death, heart attack, stroke and heart failure.
Researchers from the AVATAR trial reported this finding on Nov.13, 2021 at the American Heart Association's Scientific Sessions 2021. The study was also published simultaneously in Circulation.
"Managing an asymptomatic patient with severe aortic stenosis can make for a much more difficult decision since valve replacement is not needed to improve the person's quality of life, and the risk of sudden cardiac death is perceived to be low — around 1% per year, though still higher than in the general population," said lead investigator Marko Banovic, M.D., Ph.D.,  associate professor of cardiology at University Clinical Center of Serbia and the University of Belgrade Medical School in Serbia. "Another factor to consider, though, is that sustained pressure overload of the left heart chamber in severe aortic stenosis during a watchful waiting period is associated with structural and functional cardiac impairment. Without treatment, these impairments may progress and become irreversible by the time valve replacement surgery is done, and there may be potentially more serious complications including heart attack, stroke and death."
The researchers designed the trial to assess safety and efficacy of earlier aortic valve replacement surgery for adults with severe aortic stenosis who are asymptomatic and who have normal left ventricle function.
The investigators hypothesized that, compared to conservative and guideline-treatment, early surgical aortic valve replacement (SAVR) would reduce a primary composite endpoint comprising all-cause death, acute myocardial infarction, stroke or unplanned hospitalization for heart failure.
Between June 2015 and September 2020, 157 subjects (mean age 67 years, 57% men) were randomized  to early surgery (n=78) or conservative treatment (n=79). Follow-up ended in May 2021. Overall median follow-up was 32 months, 28 months in early surgery group and 35 months in the conservative treatment group.
At enrollment, all subjects were confirmed to be without symptoms associated with severe aortic stenosis via standardized exercise testing.
The investigators reported 39 adverse events, 13 in the early surgery group and 26 in conservative treatment group. In the early surgery group, 72 patients (92.3%) underwent SAVR with operative mortality of 1.4%.
Subjects randomized to early surgery achieved a significantly lower incidence of primary composite endpoint (all-cause death, acute myocardial infarction, stroke or unplanned hospitalization for heart failure) than those in the conservative arm (p=0.02).
The authors concluded, "In asymptomatic patients with severe AS [aortic stenosis], early surgery reduced a primary composite of all-cause death, acute myocardial infarction, stroke or unplanned hospitalization for heart failure compared with conservative treatment. This randomized trial provides preliminary support for early aortic valve replacement once AS becomes severe, regardless of symptoms.
Banovic added, "We believe our results provide new evidence to aid clinicians when they are considering treatment options for those patients who have undergone systematic exercise testing to assess truly asymptomatic aortic stenosis with mainly progressive disease and normal left ventricular function. Our data deliver the additional degree of evidence needed to support the decision for early surgery and reassure a clinician when caring for a patient with severe asymptomatic aortic stenosis and normal left ventricular function. In such cases of low surgical risk and absence of other major health conditions, one may advocate for an early surgery for select patients."