Inhaled treprostinil improves exercise capacity in pulmonary hypertension due to interstitial lung disease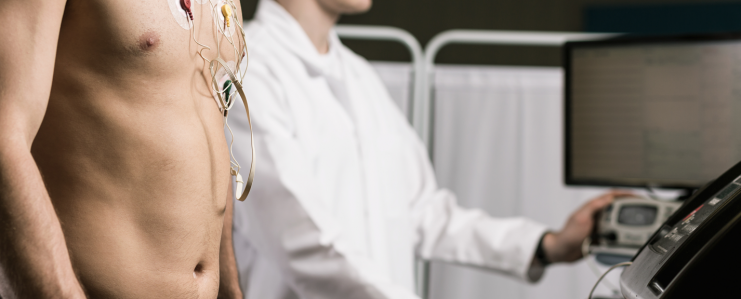 Article written by Bruce Sylvester
Patients with pulmonary hypertension due to interstitial lung disease who were treated with inhaled treprostinil have achieved significantly improved exercise capacity compared with placebo.
The findings appeared on Jan. 28, 2021 in the NEJM/New England Journal of Medicine.
The authors said, "Pulmonary hypertension frequently complicates the treatment of patients with interstitial lung disease and is associated with worse functional status, greater need for supplemental oxygen, and worse outcomes. In the INCREASE trial, patients treated with inhaled treprostinil had significant improvements in exercise capacity, as evidenced by changes in the 6-minute walk distance.
They added, "Treatment with inhaled treprostinil was also associated with a lower risk of clinical worsening than that in patients who received placebo, as well as reductions in NT-proBNP [N-terminal pro–B-type natriuretic peptide] levels and fewer exacerbations of underlying lung disease, over the 16-week treatment period."
The investigators enrolled subjects with interstitial lung disease and pulmonary hypertension, documented by right heart catheterization, in a randomized, placebo-controlled, 16-week trial.
They randomized 326 subjects, 163 to inhaled treprostinil and 163 to placebo. Baseline characteristics were similar in the two groups They administered treprostinil or placebo by an ultrasonic, pulsed-delivery nebulizer, in up to 12 breaths four times daily.
The primary end point was the difference between the cohorts in change in peak 6-minute walk distance, from baseline to week 16.
Secondary end points included the change in N-terminal pro–B-type natriuretic peptide (NT-proBNP) level at week 16 and the time to clinical worsening.
At week 16, the difference between the treprostinil group and the placebo group in change from baseline in the 6-minute walk distance was 31.12 m (P<0.001). The difference was statistically significant. 
The researchers reported a statistically significant reduction of 15% in NT-proBNP levels from baseline with inhaled treprostinil, compared with an increase of 46% with placebo (P<0.001).
At the end of 16 weeks, they found clinical worsening in 37 subjects (22.7%) in the treprostinil group compared to 54 subjects (33.1%) in the placebo group (P=0.04).
The authors noted, "The safety profile of inhaled treprostinil observed in this vulnerable patient population was similar to that reported in previous studies. The most frequently reported adverse events were cough, headache, dyspnea, dizziness, nausea, fatigue, and diarrhea. The use of inhaled treprostinil was not associated with any decrement in lung function."