When should NSAIDs be used in covid-19?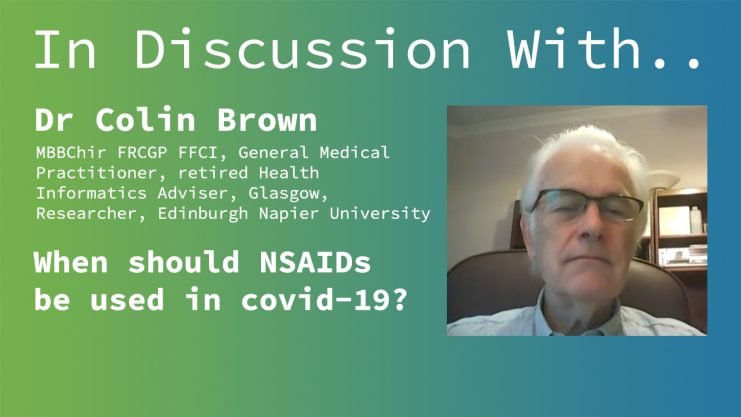 Article written by Christine Clark
The use of NSAIDs in early covid-19 needs more research, according to retired GP and researcher, Dr Colin Brown.
"We know from the RECOVERY study1 that dexamethasone is effective in the later stage of the disease, but is probably harmful if given too early. However, the clinical observations from New York show that indomethacin is well-tolerated and can be used early in the course of the disease for a few days, or as long as it is effective.
"Timing and dose and selection of the anti-inflammatory may be crucial to the treatment", says Dr Brown.
The RECOVERY Collaborative Group. Dexamethasone in Hospitalized Patients with Covid-19 — Preliminary Report. NEJM 17th July 2020 https://www.nejm.org/doi/full/10.1056/NEJMoa2021436
Read and watch the full series on our website.