Ezcema drug shows efficacy in moderate-to-severe uncontrolled asthma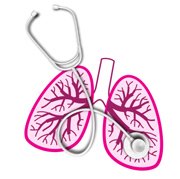 Patients with moderate-to-severe uncontrolled asthma treated with the ezcema drug dupilumab have achieved significantly lower rates of severe asthma exacerbation than those using a placebo.
Researchers reported this finding on May 20 at the 2018 American Thoracic Society Conference. Their study was published online on May 21 in NEJM/The New England Journal of Medicine.
"This drug not only reduced severe symptoms of asthma, it improved the ability to breathe," said investigator Mario Castro, MD, the Alan A. and Edith L. Wolff Distinguished Professor of Pulmonology and Critical Care Medicine at Washington University School of Medicine in St. Louis, Missouri. "That's important because these patients have a chronic disabling disease that worsens over time with loss of lung function. So far, we do not have a drug for asthma that changes the course of the disease. Current drugs for severe asthma help reduce trips to the emergency room, for example, but they don't improve lung function."
The researchers enrolled 1,902 subjects 12 years of age or older who have been diagnosed with uncontrolled asthma. They were randomized in a 2:2:1:1 ratio to add-on subcutaneous dupilumab at a dose of 200 or 300 mg every 2 weeks for 52 weeks, or to placebos for 52 weeks.
The primary end points were the annualized rate of severe asthma exacerbations and the absolute change from baseline to week 12 in the forced expiratory volume in 1 second (FEV1) before bronchodilator use.
The investigators reported that the annualized rate of severe asthma exacerbations was 0.46 among subjects taking 200 mg of dupilumab every 2 weeks and 0.87 among those taking a matched placebo. This translates to a significantly lower 47.7% lower rate with dupilumab than with placebo (P<0.001). They reported similar outcomes dupilumab300 mg every 2 weeks.
At week 12, FEV1 had increased 0.32 liters among subjects on the 200 mg dose of dupilumab when compared to placebo. The difference was significant (P<0.001).
They reported similar outcomes with the 300 mg dose of dupilumab.
They reported no unusual side-effects for dupilumab treatment.
A second study published in NEJM and presented at the same conference included about 200 subjects treated with the same inhaled asthma medications as subjects in the larger trial, plus additional oral steroids, usually prednisone.
Half of the subjects receiving dupilumab completely stopped steroid use, and 80 percent cut their steroid dosing in at least half.
Castro added, "I have patients who have had to stop working and go on disability because their asthma symptoms are so severe they can no longer function in the workplace," Castro said. "I'm excited about the potential of dupilumab because I have so many patients who have maxed out on available therapies and they still can't breathe. It can become a very disabling disease."