ESCP 2017: Innovation in fistula management: sections and high-precision removal of the fistula epithelium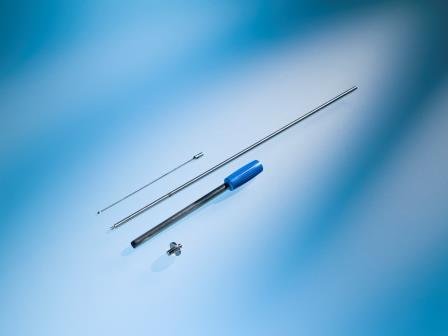 Effective treatment options for perianal fistulas constitute a major unmet need in Crohn'sdisease (CD). New interventions included a knot-free silicon drain to replace conventional setons, and a circular blade that allows high-precision removal of the fistula epithelium prior to reparative surgery.
Conventional setons for draining perianal abscesses are secured by tying a knot which can cause discomfort for the patient. In addition, conventional setons are often associated with chronic inflammation around the outer opening which may be especially problematic for patients with multiple fistulas, as is often the case in CD. Clinicians at the Medical University of Vienna have developed Comfort Drain, a silicon drain with an innovative closure mechanism which avoids the need for a knot and makes seton drainage less uncomfortable for the patient.
Dr Stefan Riss from Vienna presented a matched-pair analysis of 44 patients treated for complex perianal fistula at the Medical University of Vienna which showed that Comfort Drain resulted in significantly improved quality of life in both the physical (P=0.001) and mental (P=0.04) domains compared with a conventional loose seton, as well as significantly lower rates of pruritus, burning sensation and perianal discomfort as assessed on a visual analogue scale.1 Comfort Drain is now included in the standard care protocol for perianal fistulas at the Medical University of Vienna.
Professor Dieter Bussen from Mannheim in Germany presented FiXcision, a novel technique for preparing the fistula prior to reparative surgery. FiXcision consists of a circular blade which is inserted into the fistula with the help of a guide probe, secured at the inner fistula opening with a stainless steel plug. When the blade is retracted through the fistula it removes the fistula epithelium with very high precision. The surgeon may then proceed with an advancement flap, plug or other reparative procedure with a greater chance of preventing recurrence of the fistula and preserving continence. The removed epithelium may also be examined to discover fistulas that branch off the main tract. Prospective randomised trials are planned that will evaluate the surgical outcomes when FiXcision is used prior to reparative and sphincter-sparing procedures.
Kristo I, Stift A, Staud C, et al. The type of loose seton for complex anal fistula is essential to improve perianal comfort and quality of life. Colorectal Dis 2016;18:O194-8.