Nurse practitioners as safe as physicians in prescribing medication for older patients, study finds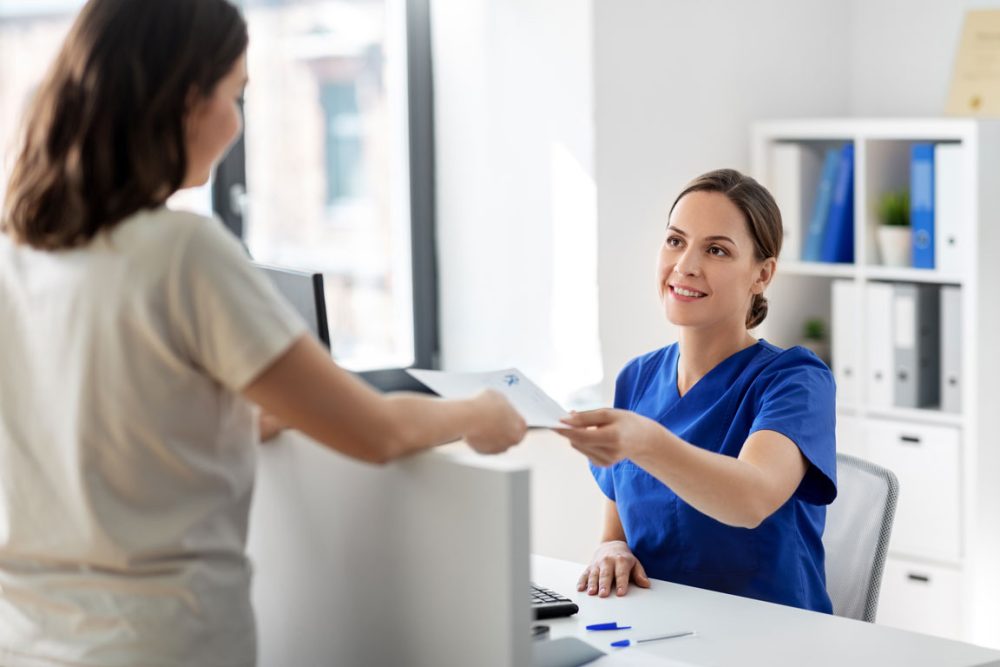 Researchers at Stanford Medicine have found that nurse practitioners are no more likely than primary care physicians to inappropriately prescribe drugs to older patients  — a finding that could be useful for legislators, policymakers and regulators.
Driven by the need to expand access to primary care and curb costs, many states have given more autonomy to nonphysician providers. Thirty-two states and the District of Columbia allow nurse practitioners — registered nurses with advanced degrees and higher levels of experience — to prescribe medications without physician supervision.
The study was published Oct. 24 in the Annals of Internal Medicine. Johnny Huynh, a former Stanford Health Policy research assistant and now a doctoral student in economics at the University of California, Los Angeles, was the lead author of the study. Senior author David Studdert, LLB, ScD, a professor of health policy and of law, said the researchers focused on patients 65 years and older because Medicare data provides the best national perspective on prescribing quality and because a large share of all prescribed drugs are written for patients in that age group.
"Older adults account for a huge proportion of all prescriptions written," Studdert said. "They are also especially vulnerable to adverse drug events from inappropriate prescribing."
A large study
Prior studies comparing the prescribing performance of nurse practitioners and physicians have not detected inferior performance among the nurse practitioners. But these studies have been relatively small in scale and have had a limited focus, such as diabetes drugs.
The new study, of more than 73,000 primary care physicians and nurse practitioners, is by far the largest of its kind. The researchers analyzed the prescribing patterns of nurse practitioners and physicians in 29 states where nurse practitioners had prescriptive authority during the 2013 to 2019 study period. Using comprehensive data on medications prescribed to Medicare beneficiaries in those states, they calculated and compared rates of inappropriate prescribing to older patients by nurse practitioners and primary care physicians, defining inappropriateness according to the Beers Criteria developed by the American Geriatrics Society.
The researchers found that both groups averaged approximately 1.7 inappropriate prescriptions for every 100 prescriptions written. However, nurse practitioners were overrepresented among clinicians with the highest and the lowest rates of inappropriate prescribing.
"Although we found that the average rate of inappropriate prescribing among NPs and physicians was similar, we also found that NPs were over-represented among the best performers and the worst performers," Huynh said. "Those lower performers warrant attention from the hospitals, clinics and professional regulators that oversee their care."
The researchers identified substantial variation in prescribing quality in the 29 states, finding that the variation from one state to another was much larger than the differences in quality between nurse practitioners and primary care physicians in any given state.
Addressing a shortage
Health care analysts predict the shortfall of primary care physicians in the United States could reach 48,000 in the next decade as primary care physicians approach retirement and medical students burdened with student loans are choosing specialties with higher salaries and lower administrative costs. This deficit will inevitably demand greater use of nurse practitioners and other nonphysician providers to fill gaps in primary care services.
Regardless, the American Medical Association and other professional medical organizations have staunchly opposed laws that allow nonphysician prescribing. They claim such "scope creep" — widening the scope of someone's duties — will adversely affect quality of care.
But the researchers concluded that addressing unsafe prescribing among all providers should be the focus. In their study, they wrote, "If expanding patient access while ensuring quality and safety systemwide is the goal, fixation on the question of whether NPs or other nonphysician providers should be allowed to prescribe may be less impactful than identifying and addressing deficient performance among all clinicians who prescribe, regardless of practitioner type or practice location."
The report describes various interventions with strong potential to improve prescribing, including clinician-level performance measures, prescription drug monitoring systems and initiatives aimed at ensuring better adherence to trusted guidelines such as the Beers Criteria.
An accompanying editorial from authors at UCLA suggests that rates of inappropriate prescribing are too high among practitioners of all stripes, and that the health policy goal should be to improve prescribing quality among all clinicians who care for older adults.
"States that are holding off conferring prescriptive authority on nurse practitioners because of concerns about quality of care should think again," Huynh said.