What the papers say – weekly digest (15/09/23)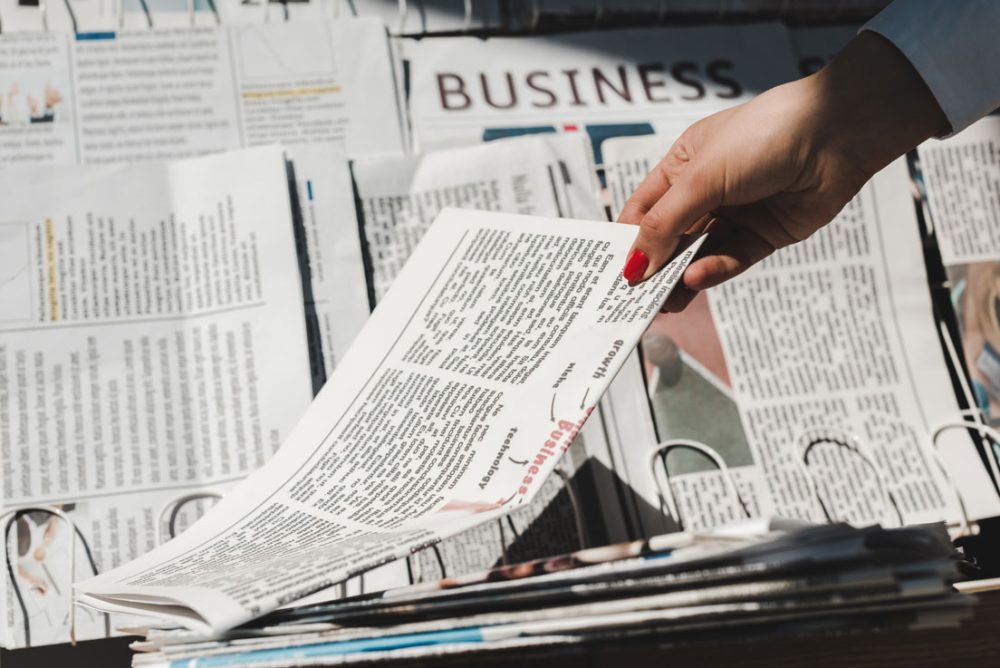 Your weekly digest of the top healthcare stories, covering news published from 11/09/2023 – 15/09/2023.
Express
Kidney disease patients could soon receive a daily pill that slows the progression of the deadly condition, after new drug empagliflozin was approved by health chiefs. The drug works by increasing the amount of sugar and salt that passes through the kidney into the urine. A build-up of these substances can damage the organ. Last week, the UK's drug safety regulator MHRA approved empagliflozin for use. Experts now hope that health chiefs will agree to fund it for all NHS patients.
The number of smokers in the UK has dropped to the lowest on record. Some 12.9 per cent of over-18s smoke cigarettes, compared to 13.3 per cent in 2021 and 20 percent in 2011 when records began, according to the Office for National Statistics. It means  about 6.4 million  adults are smokers.
A weight loss drug being trialled by the NHS should not be seen as ''a magic bullet'', says a  GP. Ellie Heath insists Wegovy and other weight loss treatments must be part of a programme that includes diet, exercise, amended sleep patterns and stress management. A study two years ago shockingly showed 26 per cent of UK adults are obese, with 38 per cent overweight. There are 4.3 million with diabetes, which is linked to obesity.
Scientists at Anglia Ruskin University have confirmed why older pregnant women face a higher risk of breast cancer. Cellular changes that enable breastfeeding can also spur cancerous tumours in older expectant mothers. The researchers evaluated first-time mothers in a variety of age groups and discovered that those in the 35 to 55 age range had larger numbers of mutated cells.
Guardian
Children in England undergoing cancer treatment will have the chance to save their fertility after the NHS started a new service to freeze reproductive tissue. The multimillion-pound national paediatric fertility preservation service will use a new  treatment that enables female cancer patients to have children, even after chemotherapy and radiotherapy. It will give hope to 750 children a year who would otherwise be left infertile.
Sitting down for more than ten hours a day increases the risk of dementia even with regular breaks to stand up and walk around, research shows. Scientists looked at 50,000 adults older than 60 in the UK, measuring the time spent on activities such as driving, watching TV or working at a laptop.They found that the risk of dementia increased significantly the longer people sat down each day beyond a ten-hour threshold. People who sat for 15 hours a day were three times more likely to get dementia than those who sat for less than ten.  The study, published in the Journal of The American Medical Association (Jama), used data from 50,000 adults over 60 in the UK Biobank. They wore Fitbit-style devices to measure their movements, and were followed for an average of six years. In this period, 414 were given diagnoses of dementia.
Thousands living with forms of arthritis that affect younger people will soon benefit from a new drug which has been approved by NHS health chiefs. Pivotal studies have found that the drug, bimekizumab, can dramatically reduce joint pain and swelling for those with a type of arthritis linked to the skin condition psoriasis, known as psoriatic arthritis.
Happiness among girls and young women has hit its lowest level in 15 years, according to ''devastating'' polling for Girlguiding that shows nine out of 10 seven-to 21-year-olds are now worried or anxious. In figures that Angela Salt, the movement's chief executive, said  showed ''girls and young women have been let down'', only 17% of girls aged seven to 21 now feel very happy, compared with 40% in 2009. The sharpest drop in happiness has been among seven-to 10-year-olds. Only 28% say they are happy, compared with well over half in 2009. 
Telegraph
ChatGPT is as good as A&E doctors at diagnosing patients, a study has suggested. Research in the Netherlands compared the accuracy of diagnoses made by the language model, which is powered by artificial intelligence, with those made by medics. The research, conducted at Jeroen Bosch Hospital S-Hertogenbosch, suggested that the technology could one day support doctors working in emergency medicine, potentially leading to shorter waiting times for patients.
The NHS will be handed an extra £200 million to fend off a winter crisis but health chiefs say the next round of strikes by junior doctors and consultants is likely to wipe it out. Rishi Sunak announced the extra cash after attending a Downing Street summit with NHS leaders. Next week will see the first co-ordinated walkouts by junior doctors and consultants. Both groups will walk out on Wednesday, in the middle of four days of action, with three days of combined strikes planned for the start of October.
People who have been left injured or bereaved from vaccines are being forced to speak in code online about their symptoms for fear of censorship, the Covid Inquiry has heard. Baroness Hallett, the inquiry's chairman, was also told at a hearing yesterday that healthcare workers are afraid to speak out about side effects they have had from the jab, over fears they will be punished by their bosses. It comes as campaign groups representing hundreds of people who  suffered illness or lost loved ones after being vaccinated will be allowed to give evidence to the public inquiry.
The NHS  watchdog has approved a treatment for acute migraines for the first time. Around 13,000 patients will be eligible to be prescribed wafers that dissolve under the tongue, to fend off crippling headaches. Experts said the move could mean a ''step change'' for thousands of people who suffer from the condition. The decision by the National Institute for Health and Care Excellence (Nice) in final draft guidance is the first time it has backed the use of any treatment for acute migraines.
Times
The UK has fallen behind its European neighbours on cancer survival , dementia deaths and other preventable health problems, according to a report. Without urgent reform, taxpayers face rising charges for deteriorating health services, the IPPR think tank, which published the report, said. New data shows that more than a third of people being treated in NHS hospitals have experienced a decline in their health while waiting for care.
Home treatment of chronic mucus on the lungs could be available in a year if student inventors can prove their AI-powered device works. The technology has been created by Pleural,  a group of four master's students in their second year of a joint Royal College of Art and Imperial College London programme. Their device mimics the gentle tapping of the chest used by doctors to identify if fluid is present and then builds the frequency of the percussion to mobilise the mucus and help its users clear their airways. Its potential to support the estimated 3.9 million people in the UK who suffer from excess mucus has helped Pleural land this year's UK James Dyson Award.
Life coaches will help the long-term sick join social clubs and get debt advice even once they have a job under plans to lower record numbers on  disability benefits. Tens of thousands of claimants will be matched with personal advisers in a scheme that begins today (13/09). New figures show a record 2.6 million people are not working because of illness, up by 500,000 since the pandemic. The scheme, first announced in the budget, is intended to reach 25,000  people in a year and 50,000 by 2025.
Disposable vapes and those with flavours designed to appeal to children will be banned under a government crackdown due within weeks. Rishi Sunak is believed to be putting the finishing touches to a package designed to restrict teenagers' access to  highly addictive products, having criticised the ''ridiculous''  marketing of vapes to children. The measures could be published as soon as next week.