What the papers say – weekly digest (08/09/23)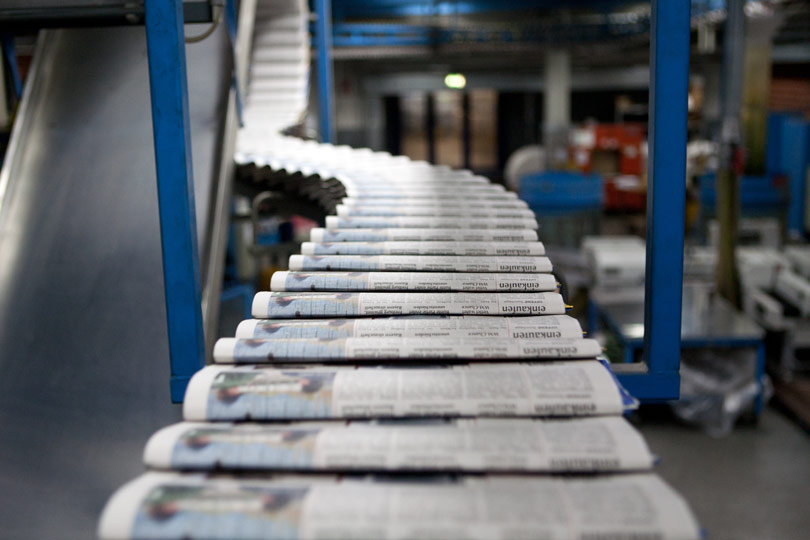 Your weekly digest of the top healthcare stories, covering news published from 04/09/2023 – 08/09/2023.
Express
A miracle weight-loss drug will save lives and help cut the £6.5billion annual NHS obesity bill, says the Health Secretary. Steve Barclay called the Wegovy jabs, which let patients shed 15% of their body weight, ''a game changer''. Estimates suggest up to 50,000 people could be prescribed the drug annually by 2027/28, dramatically cutting their risk of deadly conditions such as type 2 diabetes and heart disease. Mr Barclay said the weekly jab, now available on the health service, will help ease pressure on the ailing NHS. (See Times for more).
Almost two thirds of 30 to 50-year-olds may be unaware of their dangerously high blood pressure, a charity says. The condition is deemed the nation's biggest ''silent killer'', as it has no obvious symptoms. One of the most common causes of premature death and disability, it can lead to strokes, heart attacks, heart failure or even kidney failure. And as many as 63% in middle age may not know they have it, a poll by charity Blood Pressure UK shows.
Britain faces a ''cancer time-bomb'' unless people stop eating ultra-processed food, a leading doctor claims. Cardiologist Dr Aseem Malhotra is demanding new taxes and regulations for manufacturers along with warnings to consumers. His warnings come as two major studies highlight the health risks of these highly processed foods. Researchers at the University of Sydney revealed people with high levels of UPF in their diet were 39 per cent more likely to suffer from high blood pressure. And a Chinese study tracking more than 325,000 people found there is a 25 per cent enhanced risk of suffering a stroke, heart attack or angina.
Vulnerable patients are struggling to access vital Covid drugs after the NHS closed all the dedicated hospital clinics where the treatments were given. While the Covid vaccines and boosters provide strong protection against serious illness for most of the population, conditions such as leukaemia, kidney disease or having had an organ transplant can mean sufferers do not develop enough antibodies from the Covid jab to fight the disease. This affects about 500,000 people in the UK. A Government official said access to Covid antivirals was no longer the responsibility of NHS England and that it was up to local authorities to organise the rollout.
Co-ordinated doctors' strikes will ''significantly increase the risk to patients'', the Health Secretary has said. Steve Barclay called on the BMA to stop ''playing politics and end its strikes immediately'' as he warned the mass walkouts are a ''step too far''. He stressed that pay rises coming into force this month – ranging from six per cent to 10.3 per cent – are ''final''. It is estimated there has been over a million cancelled operations since the medics' strikes started last winter – costing the NHS an estimated £1billion.
Adolescents with a higher BMI are more likely to develop depression, a study suggests. A King's College London team found children who had a higher body mass index from age 12 to 16 suffered poorer mental health later in life. The link was stronger for this group than for 16 to 21-year-olds, meaning the younger cohort would benefit most from ''timely'' preventative measures and support.
Guardian
Children with mild and moderate anxiety are likely to be better off attending school because long periods of absence can make symptoms worse, the chief medical officer for England has said. Amid mounting concern in government about the crisis in pupil attendance since Covid, Prof Chris Whitty has written to schools to reassure parents that anxiety can be a normal part of growing up and that being in lessons can help. More than a fifth (22.3%) of pupils in England were persistently absent from school, missing at least 10% of their sessions in 2022-23, according to official government data, up from 10.9% in 2018-19, before the pandemic.
Skin cancer rates are rocketing – thanks to over-enthusiastic sunbathing in previous decades, melanoma cases have tripled in numbers in the UK since the early 1990s – and scientists predict worse is to come. Scientists say skin cancer is likely to continue to rise up the nation's tumour prevalence charts: most recent estimates suggest cases will increase a further 50% in the next 20 years. The impact has been particularly marked among adults aged 55  and over. Case rates in this age group have increased by 195% since the 1990s, according to the latest figures from Cancer Research UK.
A headteacher whose 830 pupils must learn semi-remotely for at least a term because of the schools concrete crisis has warned the upheaval could cause a negative mental health impact similar to Covid lockdowns. James Saunders, leader of Honywood School in Coggeshall, Essex, fears that year seven students entering secondary school could face future struggles after the Department for Education last week ordered the closure of 22 classrooms at his school as part of a nationwide safety alert. Government data from February and March 2021 shows that rates of probable mental disorder in children and young people increased between 2017 and 2021 from 12% to 17% among those aged from six to 16 and from 10% to 17% among those aged 17-19.
A medical device the size of a dinner plate was left inside a patient at New Zealand's largest hospital. The Alexis wound retractor, a tubal instrument used to hold open surgical wounds, was only removed 18 months after the woman, who is in her twenties, had a caesarean section. She visited her GP several times after she gave birth in 2020 , even going to the hospital's emergency department because of the pain. The device was discovered when she had a CT scan.
Wes Streeting, the shadow health secretary, has pledged to examine a ''Monday to Friday culture'' in the NHS in the wake of the death of Martha Mills. He was asked on BBC Radio 4's 'Today' programme about criticism of weekend staffing after the 13-year-old died while under the care of King's College Hospital NHS Foundation Trust in London. A coroner ruled last year that Martha might have survived if doctors had identified the warning signs of sepsis and transferred her to intensive care earlier.
The number of young women in Britain vaping every day has more than tripled in a year, according to new figures from the government. Data released by the Office for National Statistics showed that one in 15 women (6.7%) aged 16-24 vaped daily in 2022, up from fewer than one in 50 (1.9%) in 2021, with young women overtaking young men for vape use. The rise in young women vaping mirrors findings from an NHS survey of school-aged children last year, which showed more than one in five 15-year-old girls using electronic cigarettes – much higher than their male counterparts. 
Telegraph
Prostate cancer is no longer a disease of the over-50s, a landmark study has shown. Researchers found that prostate cancer cases among people under 50 had risen threefold between 1990 and 2019 – the second sharpest rise of any cancer, behind only windpipe cancer. The study by the University of Edinburgh and the Zhejiang University School of Medicine, China, and published in BMJ Oncology, found the overall number of cancer cases in under-50s had risen 79 per cent since 1990. They analysed data from the Global Burden of Disease Study 2019, which revealed the number of cancer cases had risen from 1.82 million in 1990 to 3.26 million in 2019. Prostate cancer cases increased from 7,830 to 22,580 over the 30 years at a rate of 2.23 per cent each year,the study says. The number surviving has improved from less than one in four to around one in seven, it also revealed.
A crackdown on sickness benefit claims will not come into force until 2025, the Work and Pensions Secretary has admitted. Under plans unveiled by the Government yesterday, hundreds of thousands of people are expected to find it harder to claim they are too sick to work. The number of claimants has risen to almost three million since the pandemic. Supporting people deemed too sick to work will cost the taxpayer £26 billion this year alone, according to the Institute for Fiscal Studies (IFS), £6 billion more in real terms than before the pandemic. The Office for Budget Responsibility (OBR) estimates one in eight working age people will be claiming some form of disability benefit by 2027 at a cost to the taxpayer of £77 billion a year, according to Department of Work and Pension forecasts.
The NHS 18-week treatment target incentivises staff to ignore patients who have been waiting longer, a new study suggests. Under the NHS constitution, 92 per cent of patients must be treated within 18 weeks of a referral from their GP. But a study of 144 hospital trusts in England between January 2016 and September 2021 showed a large spike in the number of trusts exactly meeting the 92 per cent target threshold, followed by a sharp drop after the target had been reached. It suggests that patients were no longer a priority after the target had been hit, although NHS England dismissed that as ''nonsense''. A Department of Health and Social Care spokesman said: ''Cutting waiting lists is one of the Government's top five priorities and we want patients to have access to treatment as quickly as possible – which is why the 18-week referral to treatment standard is in place.''
NHS bosses have told hospitals across England to be ready to evacuate staff and patients if buildings containing concrete at risk of collapse start to fall down. NHS England issued the instruction to all 224 health trusts yesterday in the wake of the row over reinforced aerated autoclaved concrete (RAAC) which has led to the closure of more than 100 schools. The National Audit Office previously reported that 41 hospitals had RAAC while seven were built with the aerated concrete ''throughout''.
Parents should not keep children off school if they have a sore throat or a runny nose, Prof Chris Whitty has said. In a letter sent to head teachers, health leaders advised that attending school could help ease children's feelings of anxiety. They added that the pandemic ''may have caused some parents to feel less confident'' in judging whether their child is well enough to go to school. As well as England's chief medical officer, the letter was also signed by leaders of the Royal College of Nursing, Royal College of General Practitioners, Royal College of Paediatrics and Child Health, the Royal College of Psychiatrists and the Royal Society for Public Health.
Possession of ''laughing gas'' for illegitimate reasons will be banned by the end of the year, with users facing up to two years in jail, the Home Office has said. Nitrous oxide, known as ''laughing gas'' will be made a Class C drug on a par with anabolic steroids and the date rape drug GHB under legislation laid before Parliament yesterday. Anyone caught in possession of the gas for anything other than a legitimate purpose will face up to two years in jail or an unlimited fine, rising to a sentence of up to 14 years for illegally selling or producing it. The law will take effect by the end of the year following votes in the Commons and Lords, said the Home Office.
Times
Doctors have warned that a nationwide clamour to get hold of new weight-loss injections is causing a ''genuine threat to patient safety'', after the first NHS supplies arrived yesterday. The anti-obesity drug Wegovy will be available ''through a controlled and limited'' launch this week, with up to 50,000 obese patients eligible for an NHS pilot scheme. Online pharmacies including Boots and Superdrug will also sell it privately for about £200 a month. Experts are calling for tighter regulation of the supply of the drugs by private clinics and online pharmacies, warning  that they can be ''incredibly dangerous'' if prescribed inappropriately.
Hundreds of thousands of people with mobility and mental health problems will be told to look for work they can do from home under plans to plug job vacancies and cut the benefit bill. The shift towards working from home will allow those who struggle to leave the house or suffer social anxiety to do jobs that would have been impossible a decade ago, ministers argue. In addition fewer people will be able to claim incapacity benefit under rules designed for those at risk of suicide, which ministers believe have been interpreted too loosely. Some 2.4 million people claim incapacity benefits and a steep rise since the pandemic has alarmed ministers at a time when business has a million vacancies and the public finances are so tight.
After more than 15 years of research, GSK is preparing to launch the world's first vaccine for respiratory syncytial virus.  Dame Emma Walmsley, the chief executive of Britain's second biggest pharmaceuticals group, has said that Arexvy is at the ''forefront of a next wave in vaccine innovation for GSK.'' It is expected to be a ''blockbuster, the term given to a medicine that generates annual sales of $1 billion or more. Doses of Arexvy are being made in Belgium and the US and are being shipped around North America and Europe.
Drinking a small glass of orange juice every day can help lower blood pressure, while eating the fruit has greater health benefits, research shows. A team at the University of Toronto analysed data from 93 previous studies to assess how various sugary drinks and foods affect cardiovascular health. Drinking fruit juice every day was linked with an average fall of 3.7mm Hg in systolic blood pressure, the pressure inside arteries when the heart is beating. The researchers said this was because fruit juice contains more vitamins and compounds called flavonoids, which have a protective effect on the cardiovascular system and can reduce inflammation.
Hospitals will be urged to sack sexist doctors under the first NHS ''sexual safety charter'', aimed at tackling harassment and abuse in the NHS. Hospital trusts and GP surgeries have been told to sign up to ten pledges by next July as part of a ''systemic zero-tolerance approach'' to tackling sexual misconduct. Staff will also be told that they have a responsibility to report and act upon unwanted or inappropriate sexual behaviours that they witness. The charter has been signed by NHS England, NHS Employers , the Royal College of GPs and the Royal College of Anaesthetists and other medical bodies have been urged to join.
A healthcare entrepreneur whose company has millions of pounds of public sector contracts has given the Conservative Party one of its largest ever donations. Frank Hester, founder and chief executive of The Phoenix Partnership (TPP) has given the party £5 million, in the latest big donation since Rishi Sunak became prime minister. Hester's company, founded in 1997, provides IT services to the NHS and other healthcare systems that allow hospitals to share electronic healthcare records of patients securely. During the pandemic it was reported to have won a six-figure contract to supply data on vaccine uptake levels.