What the papers say – weekly digest (01/09/23)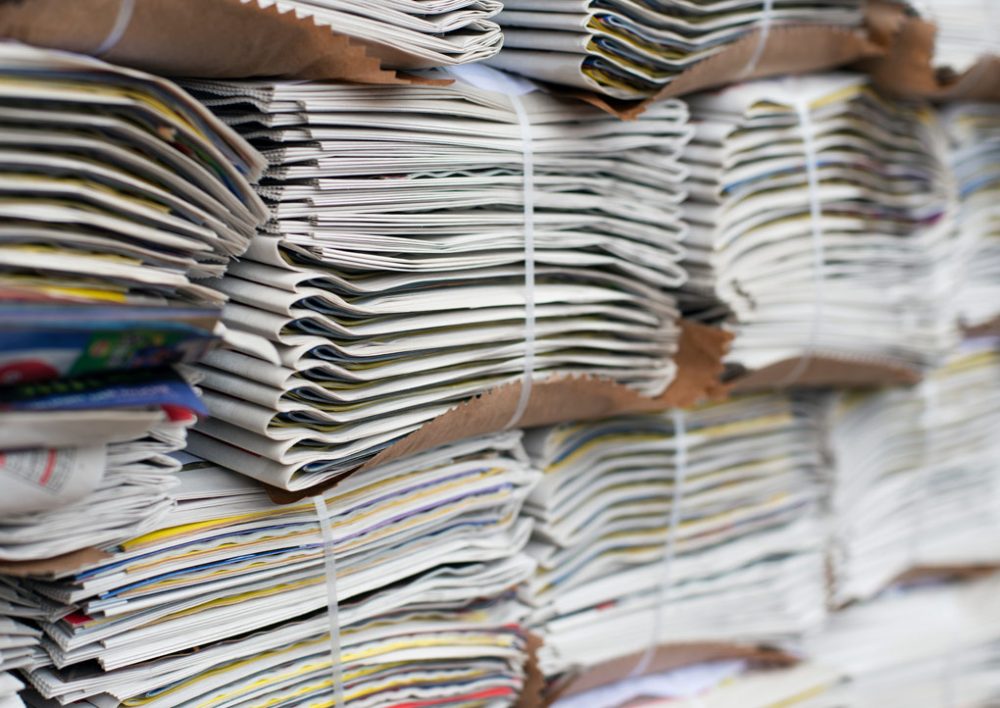 Your weekly digest of the top healthcare stories, covering news published from 28/08/2023 – 01/09/2023.
Express 
Adding salt to every meal increases your risk of heart problems by just over a fifth, a study shows. Those who always season their food were 22 per cent more likely to suffer an irregular heartbeat than those who never or rarely use the condiment. The condition known as atrial fibrillation (AF) can increase your risk ofa stroke by five times. Professor James Leiper, of the British Heart Foundation, said the study was a 'healthy reminder' to not use too much salt.
Probiotics are unlikely to ease gut problems such as bloating and other digestive complaints, a major review of the evidence suggests. The supplements – often described as 'good' or 'friendly' bacteria – contain live microorganisms which come in pill form or yoghurt drinks, and have received heavyweight medical backing that they improve digestive health. Both the NHS and the British Society of Gastroenterology recommend probiotics to patients suffering with irritable bowel syndrome (IBS), a condition which can trigger stomach cramps, bloating, diarrhoea and constipation. Yet an analysis of 82 previous trials, involving more than 10,000 volunteers, found no good evidence that taking them offers relief. The analysis was carried out by the Leeds Gastroenterology Institute at St James's University Hospital.
A commonly prescribed blood-thinner may be ineffective for people of South Asian descent, a study suggests. More than half of those with Bangladeshi and Pakistani ancestry have a genetic mutation that stops the drug, clopidogrel, from working properly. Clopidogrel is taken by millions of Britons to prevent heart attacks and strokes. It helps stop blood cells from sticking together. But the new study, by researchers at Queen Mary University of London, analysed the DNA of more than 40,000 British South Asians and concluded that, in this population, the prevalence is far higher.
Researchers at University College London invited around 2,000 men in London between the ages of 50 and 75 to take part in a prostate cancer screening programme. Roughly 300 men agreed to take part. They were all offered an MRI scan and a prostate-specific antigen test, known as a PSA test, which looks for signs of the cancer in the blood. The MRI scan revealed that 48 men involved in the trial had prostate cancer, with 25 cases identified as significant, meaning the disease is likely to spread. Significantly, two-thirds of the men diagnosed with the deadly disease had a healthy PSA score. This means their cancer could have been missed by the standard testing currently used by the NHS.
A national programme will target younger patients with type 2 diabetes in a world first. Local health teams will give patients extra tailored health checks and support with managing their blood sugar levels and weight. There will also be the option of new medicines plus extra support for women  due to risks linked to the condition in pregnancy Early onset of the condition is more aggressive and affects around 140,000 Britons aged 18-39. The NHS is the first health system to put in place a national, targeted programme for this high-risk group.
The NHS is failing stroke patients, with two-thirds of specialist wards not having enough  properly trained specialist staff, a report has found. Last year 75 per cent of the country's 126,000 stroke patients were admitted to units that did not have the minimum level of specialist staff to care for them, figures show. Figures gathered from Freedom of Information responses from NHS hospital stroke units reveal that last year an estimated 94,000 patients were admitted to units that did not meet the minimum number of specialist nurses or have a clinical psychologist available.
Getting people who are on long-term sick back into work is one of the biggest challenges facing the country, experts warn. Len Shackleton, of the Institute of Economic Affairs, said: 'We have more than 2.5 million people of working age who are inactive because of long-term sickness. This is over half a million more than just four years ago.'
Guardian 
One in 11 workers in England will be NHS employees by 2036-37 if Rishi Sunak's staffing plan for the health service goes ahead, research by the Institute for Fiscal Studies shows. The NHS across the UK as a whole is already one of the world's largest employers, with about 1.5 million personnel. It has the fifth biggest workforce worldwide – after the US defence department  (2.9 million), the People's Liberation Army in China (2.3 million), the US supermarket giant Walmart (2.2 million) and the fast food giant McDonald's (1.9 million).
The NHS must provide free dental repairs for people who damage their teeth as a result of epileptic seizures, charity campaigners have urged. Half of those who have suffered dental injuries from an epileptic seizure, such as broken or chipped teeth, have not had them repaired due to the steep cost of treatment, according to the Epilepsy Society. The British charity added that, as a result, many patients are now permanently missing teeth The NHS currently has no medical exemptions for dental treatment. While it does have payment exemptions for people on low incomes, an Epilepsy Society survey found that three-quarters of people with the condition were not eligible. 
COVID-19 jabs can also provide protection from 21 other viruses – some of which are deadly – a US study suggests. Researchers from the Icahn School of Medicine at Mount Sinai in New York tested blood samples from 85 US citizens and found that those with Covid antibodies also had protective proteins against other coronaviruses – a family of viruses that cause respiratory and intestinal illnesses – including potentially fatal SARS and MERS. Participants in the study had received two or three doses of the Moderna or Pfizer jabs, had been infected with Covid, or both. Their blood was tested for antibodies against 21 different coronaviruses of varying severity.
Patients in England will become the first in the world to benefit from a jab that treats cancer in seven minutes. After getting approval from the Medicines and Healthcare products Regulatory Agency (MHRA), the NHS will be the first health system to roll out the injection to hundreds of patients each year. Drug treatment times for some NHS cancer patients will be cut by up to three quarters. Atezolizumab is usually given to patients intravenously via an IV drip but many of them will now be given the immunotherapy via an injection. Thousands of patients in England have benefited from the IV form of atezolizumab, which can significantly reduce the risk of cancer returning. In patients with early-stage non-small cell lung cancer, clinical trials have shown atezolizumab can reduce the risk of  cancer recurrence or death by 34% following surgery and chemotherapy.
An Australian woman who had symptoms ranging from forgetfulness and abdominal pain for more than two years had an 8cm parasitic worm living inside her brain. The specimen was extracted 'alive and wriggling' by surgeons at Canberra Hospital, in what is believed to be a world first. The woman had been treated for other larvae that might have invaded other parts of her body, but was recovering well. The doctors and scientists investigating believe the patient was probably infected from touching or eating the native grass.
 Some NHS trusts are spending more than £2 million a year on hotel rooms for people during their treatment. The emergency post-COVID measure to transfer some patients to hotels has been brought in to free up hospital beds. The trusts have spent a total of £10.7 million since 2020 on hotels, with the annual bill increasing each year.
Telegraph
A vaccine for a new virus with pandemic potential could be developed in as little as 100 days, scientists have said. Researchers from the University of Oxford are examining how to adapt the vaccine it created for Covid-19 for an unknown disease, also known as Disease X. They will also examine how other vaccines can be developed to thwart future threats. The announcement comes as the Coalition for Epidemic Preparedness Innovations (CEPI) announced it was awarding Oxford scientists up to $80 million (£63.6 million) for the project. Scientists will come up with prototype vaccines against 'high risk' viruses, which could swiftly be adapted if a new threat emerges.
Britain faces a 'tidal wave' of heart disease because of a dependence on ultra-processed food, which is causing harm similar to smoking, research shows. Two landmark studies have revealed that ultra-processed food significantly increases the risk of high blood pressure, heart attacks and strokes. Even 'healthy' processed options, such as protein bars, breakfast cereals, low-fat yoghurts and supermarket sliced bread were linked to worse heart health. More than half of the typical British daily diet is made up of ultra-processed food, more than any other country in Europe. Katharine Jenner, director of the Obesity Health Alliance, said regulations should ban companies from marketing ultra-processed foods as 'healthy'. 
GPs will be paid extra if they let patients see the doctor of their choice, under plans unveiled by Labour. Vowing to end a 'like it or lump it' approach to the NHS, WesStreeting, the shadow health secretary, pledged to give patients more control over how they receive care. Two-thirds of patients now rarely or never get to see their preferred doctor, Labour warned – up from half in 2018. One in six patients did not get an appointment at all the last time they tried, its analysis of official figures shows. The latest GP survey, run by Ipsos on behalf of NHS England, shows 15.9 per cent of patients did not get an appointment at all when they tried to make one. Across the country, this amounts to more than 5 million patients a month.
Alcohol deaths in Scotland have surged to their highest level in 14 years , according to official figures, despite the Scottish National Party suggesting that minimum alcohol pricing is working. Statistics from National Records of Scotland showed that 1,276 people died from alcohol-related conditions last year, 31 more than in 2021 and the highest total since 2008. The news comes as the SNP faces allegations that it 'manipulated' research to back its flagship policy which is aimed at reducing the number of problem alcoholics and saving lives. 
A report into deaths at an NHS mental health trust was 'watered down to spare bosses', it has been claimed. An independent review of Norfolk and Suffolk NHS Foundation Trust (NSFT) by Grant Thornton auditors was published in June and found the trust had lost track of patient deaths. Now the trust is being accused of removing criticism of its leadership from the report after draft versions described the trust's governance as 'weak and inadequate'.
Times 
Laughter may be the best medicine for heart disease, research has indicated after scientists in Brazil carried out the first clinical trial to examine whether 'laughter therapy' cuts the risk of heart attack and stroke. The study involved 26 adults with an average age of 64 who had had a diagnosis of coronary artery disease, caused by fatty substances building up on the wall of the blood vessels that supply the heart. Half were asked to watch two hour-long comedy programmes each week including sitcoms. The other half watched two serious documentaries every week, about topics such as politics or the Amazon rainforest. Over the 12-week study the comedy group recorded a 10 per cent improvement in their VO2 max, a  measurement of how much oxygen the heart can pump. A measure of how well arteries can expand also improved.
If you want to blow out the candles on your 100th birthday cake, the key may lie in watching your waistline over the preceding four decades. Research from the University of California, San Diego found that women who kept their weight stable after the age of 60 were more likely to achieve 'exceptional longevity'.  Compared with those who lost 5 per cent or more of their body weight, women whose  weight did not change  were between 1.2 and two times more likely to reach the ages of 90, 95 and  100. The research was based on data on more than 54,000 participants in a US study examining the causes of chronic disease in postmenopausal women.
Prescribing fruit and vegetables to boost people's intake by a serving a day results in better heart health, a study has concluded. Adults given vouchers for healthy foods saw improvements in weight, blood sugar and blood pressure. Researchers from Tufts University in Massachusetts called for a wider delivery of fruit and vegetable prescribing. TheNHS is testing healthy food prescriptions in parts of England.
Researchers have found that giving mothers with postnatal depression selective serotonin reuptake inhibitor (SSRI) antidepressants was linked to better behavioural outcomes when the child was five years old. The study, published in the journal Jama Open Network, analysed data on 61,000 mothers from Norway and their children. 
Almost 12,000 NHS computers may be vulnerable to cyberattacks because of outdated operating systems, the Labour Party has found. The figure follows several hacking incidents. Last month, two ambulance services in the south of England were reliant on paper records after a cyberattack in their IT provider. Will Quince, a health minister, admitted more than 11,600 NHS computers still used outdated Windows XP and Windows 7 systems for which Microsoft no longer offers cybersecurity.  
CBD products could soon be withdrawn from sale unless the government clarifies the law, suppliers have said. A group of companies that make the supplements have come together to demand that the Home Office provide 'immediate clarification' of the legal position after the government shut down the operation of a supplier that had complied with rules laid down by the Food Standards Agency (FSA). CBD is short for cannabidiol, a non psychotropic extract of the cannabis plant; consuming it does not make a person high. Users claim that the extract can help to ease anxiety, depression and insomnia, although producers are not allowed to claim any medical benefits for their products.