FDA grants priority review for Xtandi in non-metastatic castration-sensitive prostate cancer with high-risk biochemical recurrence – Astellas + Pfizer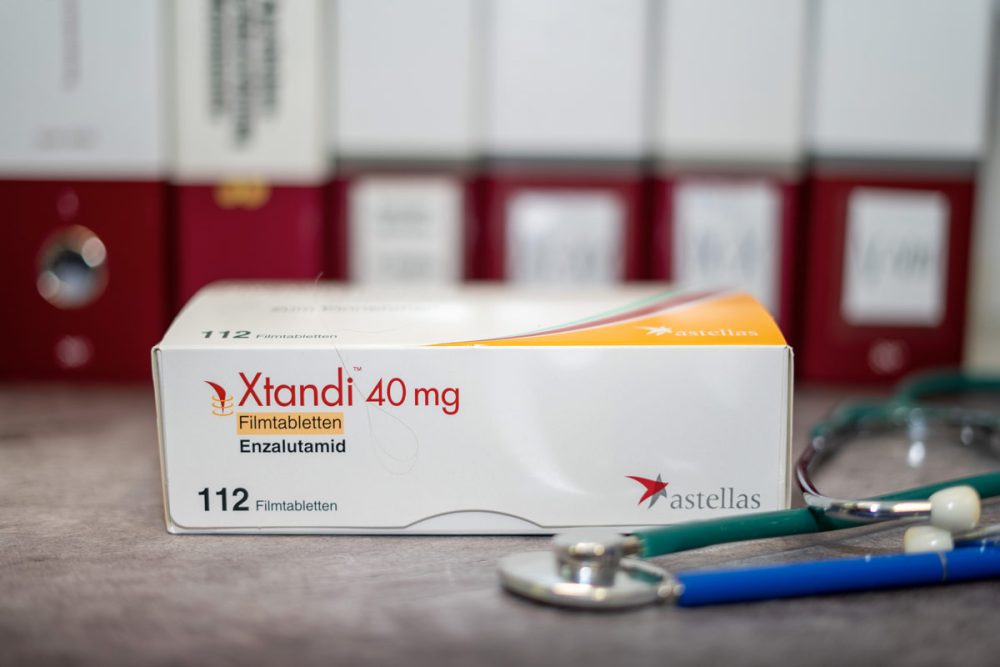 Pfizer Inc. and Astellas Pharma Inc. announced that the FDA has accepted and granted Priority Review for the companies' supplemental New Drug Application (sNDA) for Xtandi (enzalutamide) for the treatment of patients with non-metastatic castration-sensitive prostate cancer (nmCSPC; also known as non-metastatic hormone-sensitive prostate cancer or nmHSPC) with high-risk biochemical recurrence (BCR).
The FDA grants Priority Review to medicines that may offer significant advances in treatment or may provide a treatment where no adequate therapy exists. The Prescription Drug User Fee Act (PDUFA) date for an anticipated FDA decision is in Q4 2023.
The sNDA is based on results from the Phase III EMBARK trial, which evaluated patients with nmCSPC with high-risk BCR across three study arms: Xtandi plus leuprolide (n=355), placebo plus leuprolide (n=358), or Xtandi monotherapy (n=355). The study met its primary endpoint of metastasis-free survival (MFS) for the Xtandi plus leuprolide arm, demonstrating a statistically significant 58% reduction in the risk of metastasis or death over placebo plus leuprolide (Hazard Ratio [HR]: 0.42; 95% Confidence Interval [CI], 0.30–0.61; p<0.0001). The overall safety profile was consistent with the known safety profile of each of the medicines. The most common adverse events in those treated with Xtandi plus leuprolide were fatigue, hot flush, and arthralgia and in those treated with Xtandi monotherapy were fatigue, gynecomastia, and arthralgia. Detailed results from the trial were presented as a plenary session during the 2023 American Urological Association Annual Meeting on April 29.
"Biochemical recurrence can be one of the first indicators that prostate cancer is returning or will spread, particularly among those patients that experience rapid PSA doubling times," said Ahsan Arozullah, M.D., MPH, Senior Vice President and Head of Oncology Development, Astellas. "The goal of treatment in this setting is to delay the spread of the cancer cells to other parts of the body. The addition of Xtandi to leuprolide has shown greater clinical benefit compared to placebo plus leuprolide, and we look forward to working with the FDA and other global regulatory authorities to bring Xtandi to these patients."