EMA gives green light for 14 new medicines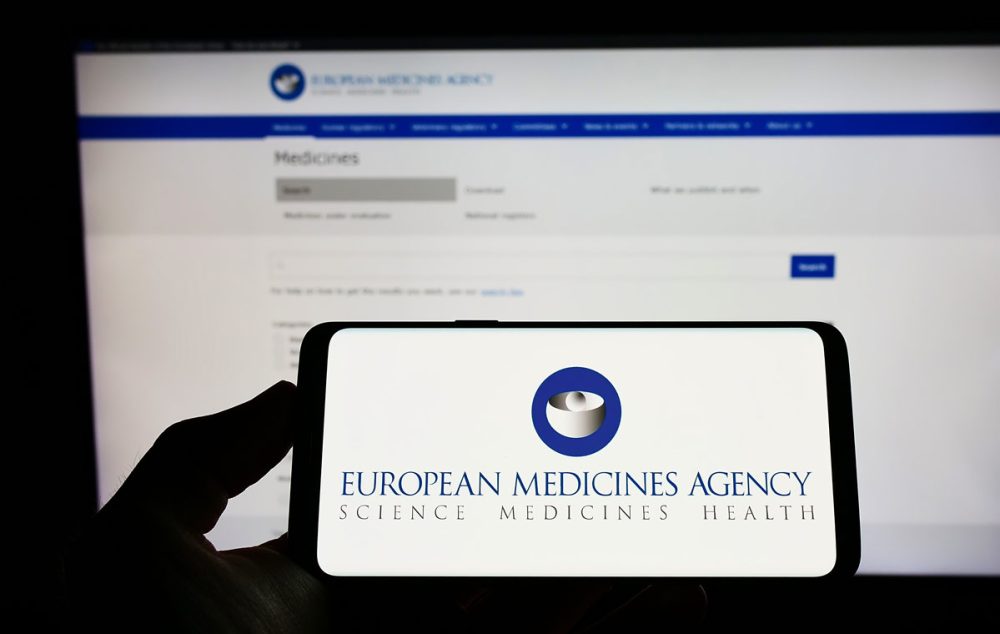 The EU medicines watchdog, the European Medicines Agency (EMA), has approved 14 new products at its summer meeting in Amsterdam. This brings to 46 the total number of new medicines and vaccines given the green light in the EU in 2023.
Among the notable recommendations by the Agency's key Committee on Human Medicinal Products (CHMP) were Abrysvo (bivalent, recombinant), a vaccine to protect small infants and older people against lower respiratory tract disease caused by respiratory syncytial virus (RSV); Apretude (cabotegravir) for pre-exposure prophylaxis (PrEP) to reduce the risk of sexually acquired human immunodeficiency virus type 1 (HIV-1) infection; Degarelix Accord (degarelix acetate), a generic medicine for the treatment of prostate cancer; and Enrylaze (crisantaspase) for acute lymphoblastic leukaemia, a type of blood cancer.
The CHMP also approved the following:
Inaqovi(decitabine/cedazuridine) for the treatment of acute myeloid leukaemia, a disease in which cancer cells are found in the blood and the bone marrow.
Litfulo(ritlecitinib) for the treatment of severe alopecia areata, a disease that causes hair loss on the scalp or other parts of the body.
Lyfnua(gefapixant), intended for the treatment of refractory or unexplained chronic cough.
Orserdu(elacestrant) for the treatment of postmenopausal women and men with locally advanced or metastatic breast cancer.
Talvey(talquetamab) for the treatment of adult patients with relapsed and refractory multiple myeloma, a rare cancer of the bone marrow that affects plasma cells, a type of white blood cell that produces antibodies.
Tepkinly(epcoritamab) for the treatment of adult patients with relapsed or refractory diffuse large B-cell lymphoma, a fast-growing cancer of the lymphatic system.
Tevimbra(tislelizumab) for the treatment of adult patients with unresectable, locally advanced or metastatic oesophageal squamous cell carcinoma after prior platinum-based chemotherapy.
Tyenne(tocilizumab), for the treatment of rheumatoid arthritis, active systemic juvenile idiopathic arthritis, juvenile idiopathic polyarthritis, giant cell arteritis, chimeric antigen receptor T cell-induced cytokine release syndrome, and COVID-19.
Tyruko(natalizumab) for active relapsing remitting multiple sclerosis, a disease of the brain and spinal cord in which inflammation destroys the protective covering around nerves and the nerves themselves.
Yesafili(aflibercept), a biosimilar treatment of age-related macular degeneration, affecting the central part of the retina at the back of the eye, and different types of visual impairment.
In addition, the committee recommended seven extensions of indication for medicines that are already authorised in the European Union (EU): Bylvay, Ervebo, Evrysdi, Keytruda, Olumiant, Opdivo and Spikevax.