What the papers say – weekly digest (25/08/23)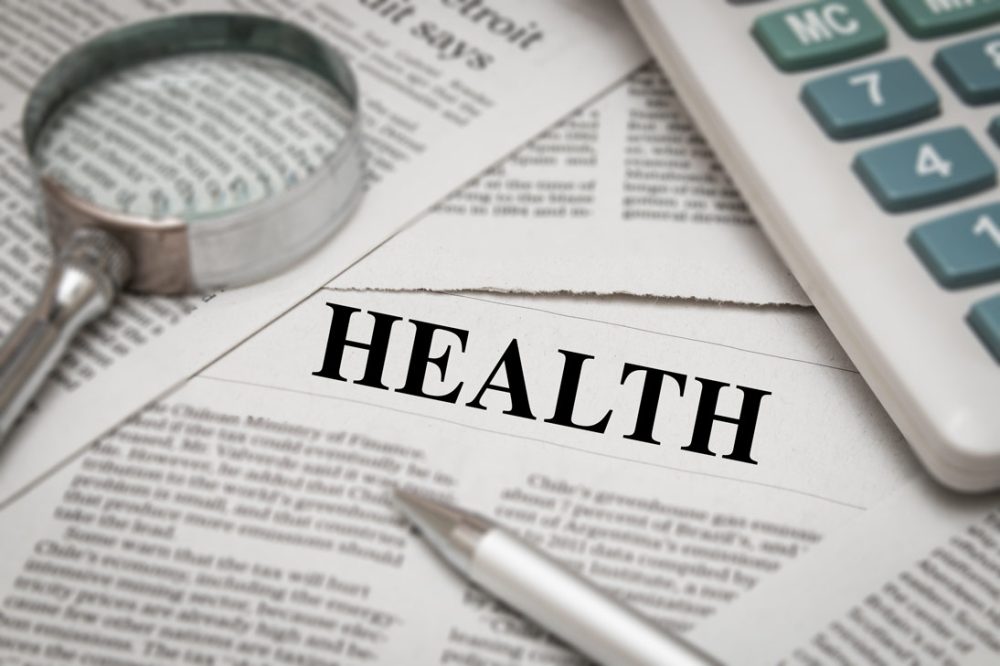 Your weekly digest of the top healthcare stories, covering news published from 21/08/2023 – 25/08/2023.
The Guardian
Women with chronic fatigue syndrome (CFS) tend to have more symptoms than men and are more likely to develop increasingly severe symptoms over time, according to initial results from a major study. It is already known that women are at higher risk of CFS, also known as myalgic encephalomyelitis (ME), and the latest study, a project called DecodeME, provides insights into how their experience differs from men. The study found women who have ME/CFS for more than 10 years are more likely to experience increasingly severe symptoms as they age. Women also reported, on average, more symptoms than men – 42 compared with 36. The most common were brain fog (a term used to describe cognitive impairment experienced by participants) unrefreshing sleep and muscle pain.
A new immunotherapy drug could spare some bowel cancer patients life-changing surgery, results of a trial at The Christie hospital in Manchester, suggest. When given with radiotherapy and chemotherapy, durvalumab can destroy cancers in the lower part of the bowel – removing the need for an operation. Currently around half of patients with this type of bowel cancer – rectal cancer – will have surgery resulting in a stoma, a pouch which collects waste products outside of the body.
A prostate cancer drug could help stop vulnerable people becoming ill with Covid, a study suggests. US researchers at the University of Michigan Medical School tested the effect of a medicine called proxalutamide, a new and promising cancer treatment, on animal cells infected with Covid. The team found that the drug limited the number of cells the virus invaded and when they added another licensed Covid drug, remdesivir, the virus was blocked completely. According to the latest Government data, about 70 people die every week with Covid. At present, roughly 2,200 Britons are hospitalised with the virus – some 79 of which are currently on ventilators.
The number of hours young people spend doing PE and sport in secondary schools in England has fallen by more than 12% since the 2012 London Olympics, despite promises by ministers that the games would 'inspire a generation' and kickstart a massive expansion of sport in the state sector. The fall is recorded in the latest figures released by the government, which show a drop from 326,277 hours in 2011/12 to 285,957 in 2022/23. Although the total went back up after the pandemic, it then fell again over the last year by more than 4,000 hours.
Daily Telegraph
A paralysed woman has spoken in her own voice for the first time in 17 years after scientists decoded her thoughts and used a wedding video recording to synthesise her speech. The woman, named only as Ann, 48, suffered a brainstem stroke which left her unable to speak. Scientists at the University of California embedded a paper-thin array of 253 electrodes into her skull to intercept brain signals which ordinarily would have gone to the muscles in her tongue, jaw, larynx and face before the stroke.
The male sex chromosome has finally been decoded in a breakthrough that will shine a light on why some men are afflicted with certain conditions and give new hope for treatments. While women carry XX sex chromosomes, men have XY, with mutations in the Y chromosome thought to be driving male-specific conditions such as developmental problems, infertility and cancer. It has taken a team of more than 100 researchers from across the globe to fully decipher the elusive genetic code, harnessing recent advances in genetic technology and algorithms that can sift through big data.
DIY kits could spare 100,000 patients the need for a colonoscopy for suspected bowel cancer each year. Draft guidance from the National Institute for Health And Care Excellence (Nice) say patients should first be offered faecal immunochemical tests (FIT). It is hoped the move could help diagnose bowel cancer faster and cut NHS waiting times by reducing referrals. The tests require a small stool sample which is sent to a lab for analysis. Results are usually available within the week.
A simple blood test could pinpoint deadly childhood illnesses in just an hour, scientists from Imperial College London have found. They created a tool to spot 18 diseases, including strep B and tuberculosis, quicker than current methods, speeding up access to treatment and potentially saving lives. The DNA test works by identifying genes that are turned on and off in response to different infections.
The Times
Hundreds of young women with cancer could benefit from womb transplants on the NHS in future in a new era of fertility treatment, charities say. On Tuesday surgeons announced that in February they had performed the UK's first ever womb transplant, after a woman donated the organ to her 34-year-old younger sister. The NHS does not currently fund the womb transplants, as the procedure is considered too experimental. The £25,000 operations are funded by charity Womb Transplant UK, which has been contacted by more than 500 people in recent years who wish to take part in the programme.
Climate change might be leading to an increase in the numbers of ticks that carry dangerous diseases, some academics have claimed. Studies in Europe have shown that some tick-borne diseases, including encephalitis virus which can cause brain inflammation, have become more prevalent. Tick-borne encephalitis across Europe has risen fivefold in the past 30 years. Professor Sally Cutler, a medical microbiologist at the University of East London, said the increase had been attributed to the warming climate that improved conditions for ticks. As well as encephalitis virus, ticks can cause Lyme disease, the scourge of hikers that causes fevers and fatigue.
GSK has announced positive trial data for its shingles vaccine in China in a boost to the company's attempts to drive sales in an increasingly important market for big pharma. Britain's second largest drugs group said a study of Shingrix's efficacy in preventing shingles in adults aged 50 and over in China, involving almost 6,000 people, showed no cases of the condition, compared with 31 cases in the placebo arm of the trial.
According to researchers at La Universidad Autonoma de Madrid and Harvard TH Chan School of Public Health, besides eating plenty of fruit, vegetables and wholegrains, adopting habits such as taking regular naps appears particularly important in reducing the chances of dying early as a result of a heart attack or stroke. The health benefits of a nap shouldn't be underestimated, says Russell Foster, a professor of circadian neuroscience at Oxford University. 'Data shows 20 minutes is optimal for our health, and can increase alertness and performance in the afternoon.'
Daily Mail
The NHS is this weekend expected to reach the 'grim milestone' of one million cancelled operations since strikes began as consultants start another walkout today (August 24th). Health chiefs are bracing for major disruption as consultants refuse to work for 48 hours ahead of the bank holiday weekend. Routine care is expected to reach a standstill, causing a 'massive headache' for hospitals, where numbers are already depleted due to staff summer holidays. The British Medical Association has announced further strikes, adding October 2, 3 and 4 to those already confirmed for September 19 and 20.
Working night shifts could impair memory by up to 79 per cent in middle-aged and older adults, a study suggests. Previous research has established that shift work – which refers to any work schedule that occurs outside the traditional 9am to 5pm working hours – has significant health effects. The study of 283,000 people in the UK also suggested that women and those who were not as physically active might be at most risk of atrial fibrillation. Night shift work was also linked to an increased risk of coronary heart disease.
Blood pressure medication affects the body's ability to keep cool during hot weather, raising the risk of heatstroke, a study claims. Researchers have discovered that drugs such as ACE inhibitors, along with blood thinners and a number of other medicines for chronic conditions such as diabetes and dementia, affect temperature regulation in the body.
A new obesity drug can help patients lose a quarter of their body weight in under a year. Initial trial results show the injected drug, called retatrutide, is more effective than similar jabs, such as semaglutide – currently in short supply. US researchers tested 338 obese adults, dividing them between low and high doses. Those on the highest dose, 12mg, lost 24.2 per cent of their body weight within 11 months. With semaglutide, it takes about 15 months to lose this much weight.