What the papers say – weekly digest (18/08/23)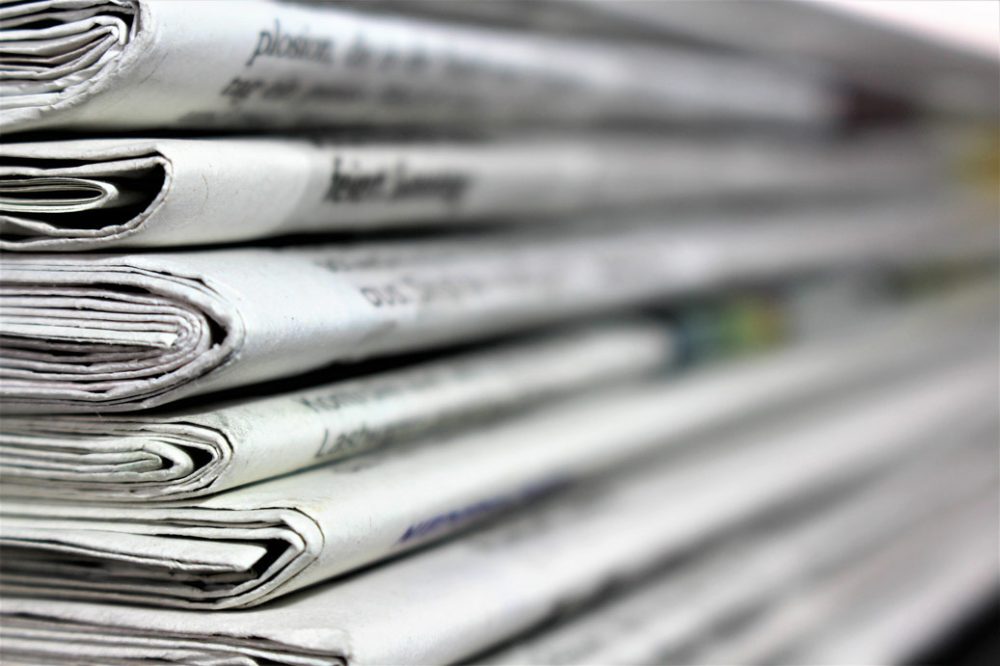 Your weekly digest of the top healthcare stories, covering news published from 14/08/2023 – 18/08/2023.
The Guardian
Patients in Scotland and Wales could be offered treatment in English hospitals after Health Secretary, Steve Barclay, accused the countries respective governments of failing to cut waiting lists. The number of patients waiting more than 18 months in England has fallen to 7,177 from a post-Covid high of 123,969 in 2021. 73,000 people are waiting more than 77 weeks in Wales, whilst 21,600 people are waiting over 78 weeks for an outpatient, day case or inpatient appointment in Scotland.
Almost a third of GP practices have been forced to stop offering routine appointments in the past year due to overwhelming demand, a survey suggests. The survey of senior GPs was carried out by the industry magazine Pulse, which also reported increasing verbal and physical abuse from patients. In June 2022, GPs in England carried out 25.9 million appointments, rising to 29.4 million in June this year. In June 2019, before the pandemic, 23.8 million appointments took place. However, the number of permanent fully qualified GPs in England fell from 26,859 in June 2022 to 26,521 in June this year.
Claims against the NHS for maternity negligence have risen by more tha a third in three years, reaching a record high after a string of scandals. Official figures show almost 1,400 claims lodged last year, a rise of 37 per cent in three years. The latest figure is the highest since the current recording system began in 2006, when 705 cases were reported.
The Times
Guy's and St Thomas' Hospital in London has performed three month's worth of breast cancer surgeries in five days in a potential blueprint for clearing the NHS backlog. Plastic surgeons performed complex reconstruction surgery on 22 breast cancer patients back-to-back using an innovative approach called a High Intensity Theatre (HIT) list over a five-day stretch, including the weekend. The blueprint devised by Dr Imam Ahmad, a consultant anaesthetist from the same Trust, allows the hospital to run theatres 'like Formula One pit stops'.
NHS patients will receive a five-minte nasal treatment before surgery instead of antibiotics as part of a pilot in the battle against superbugs. Pontefract Hospital in Yorkshire is trialling a virus-fighting nasal threapry that could prevent patients undergoing surgety from catching an infection while in hospital. Colin Hopper, consultant surgeon at University College London Hospitals and president of the International Photodynamic Association, said the treatment would 'save hundreds of lives'.
Causes of anxiety and depression in new and expectant mothers are being missed up to 50% of the time, midwives have said. The Royal College of Midwives said that services needed an urgent boost in staff numbers to identify and offer support to more women.
Daily Express
The NHS strike deadlock must be resolved before winter to avoid deadly delays in emergency care, a leading expert has warned. Professor Carl Heneghan, director of the Centre for Evidence-based Medicine, spoke after it was revealed that nearly a million medical procedures are set to be postponed or cancelled as a result of strikes which have so far cost £1 billion.
A healthy heart may slash the risk of nine cancers by over 40% in men. A study investigated the effects of good cardiorespiratory fitness. The fittest appeared to have a 42% lower risk of lung cancer whilst good heart health was linked with 40% lower risk of liver cancer. The study, in the British Journal of Sports Medicine, used data from more than a million Swedes over 55 years.
Seven out of every 10 local health bodies have no one in charge of vital radiotherapy treatments. The research, by the #CatchUpWithCancer campaign and Radiotherapy UK, also reveals that 70% of Integrate Care Boards (ICBs) said they lack plans for getting new radiotherapy machines.
A good night's sleep really can beat the blues, a study has shown. Researchers at the University of York found that 'better sleep quality was associated with fewer symptoms of depression and anxiety' during the initial months of the Covid 19 pandemic. The findings have now been published in the journal Cortex.
Daily Mail
A £40 million anti-obesity drive by the Government has been delayed due to a major shortage of weight-loss jabs. Ministers announced in June that GPs would supply Semaglutide to tens of thousands of patients to improve their health and cut hospital waiting lists. But soaring global demand for the 'miracle' drug – sold by Danish firm Novo Nordisk – has delayed both its launch on the NHS and the two-year programme indefinitely.
Groundbreaking blood cancer trials are producing 'incredibly impressive' results with seriously ill patients going into remission for months and years, a top hospital has announced. The Christie NHS Foundation Trust in Manchester said the vast majority of patients taking part in experimental immunotherapy are responding to the treatment, including many who had run out of other options. It is hoped the treatment will become more widely available around the country. There are around 6,000 new myeloma cases in the UK every year.
Messages encouraging smokers to quit could be added to the inside of cigarette packs under proposals being considered by the Government. The inserts would set out the health and financial benefits of quitting and direct people to the support they may need, the Department of Health said. Quitters can expect to see improvements to their breathing within a matter of days, a 50 per cent reduction in the risk of a heart attack within a year and save £2,000 a year on average.
Ministers face a backlash after it emerged that cancer waiting time targets would be dropped. The commitments being ditched include the two-week urgent referral from a GP for suspected cancer and a maximum two-week wait for breast-cancer patients to see a specialist.