Updated data from the phase 1/II BRUIN trial of Jaypirca in patients with covalent BTK inhibitor pre-treated r/r Mantle Cell Lymphoma continue to demonstrate durable efficacy – Eli Lilly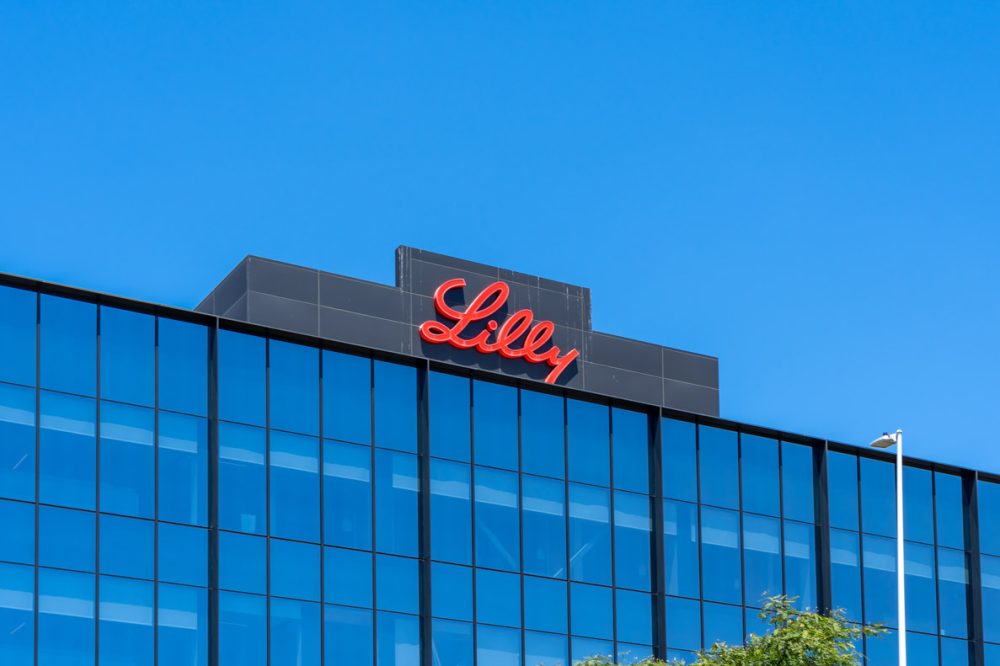 A poster presentation (Abstract #7514) presented at ASCO will highlight efficacy data with a median survival follow-up time of two years for Jaypirca in relapsed or refractory MCL from the BRUIN Phase 1/II clinical trial. The presentation uses a July 29, 2022 data cutoff date, providing an additional six months of follow-up from the data recently published in the Journal of Clinical Oncology and presented at the 2022 American Society of Hematology Annual Meeting.
The dataset includes the first 90 MCL patients enrolled who had received a prior covalent Bruton's tyrosine kinase (BTK) inhibitor. Patients had received a median of three prior lines of therapy (range 1-8). Efficacy and safety results were consistent with previously reported data. Jaypirca demonstrated an overall response rate (ORR) of 56.7% (95% CI: 45.8-67.1), a median duration of response (DOR) of 17.6 months (95% CI: 7.3-27.2), and a median progression-free survival (PFS) of 7.4 months (95% CI: 5.3-13.3). Response rates were consistent in patients with high-risk disease features, including blastoid/pleomorphic variants, elevated Ki-67 index, and TP53 mutations.
In the MCL safety cohort (n=166), the most frequent treatment-emergent adverse events (TEAEs) were fatigue (31.3%), diarrhea (22.3%), and dyspnea (16.3%).
A second poster presentation (Abstract #7513) will highlight clinical safety data in patients with relapsed or refractory B-cell malignancies, inclusive of subtypes still under investigational use, from the Phase 1/II BRUIN trial who received long-term (greater than 12 months) Jaypirca treatment. These safety data, based on longer-term Jaypirca therapy, are consistent with the overall safety profile, without evidence of new or worsening toxicity signals. In this long-term safety cohort (n=326), the most common TEAEs, regardless of attribution, were fatigue (32%), diarrhea (31%), COVID-19 (29%), contusion (26%), cough (25%), and back pain (21%). With continued treatment (median of 19 months), the rates of select AEs of special interest including atrial fibrillation remained low and did not show clinically meaningful increases, particularly Grade greater than 3.
Both Jaypirca data presentations will be discussed on June 5 from 1:15 – 2:45 p.m. CT during the Hematologic Malignancies—Lymphoma and Chronic Lymphocytic Leukemia poster discussion session.
About the BRUIN Phase 1/II Trial : The BRUIN Phase 1/II clinical trial is the ongoing first-in-human, global, multi-center evaluation of Jaypirca in patients with previously treated hematologic malignancies, including MCL (Mantle Cell Lymphoma).
The trial includes a Phase 1 dose-escalation phase, a Phase 1b combination arm, and a Phase II dose-expansion phase. The primary endpoint of the Phase 1 study is maximum tolerated dose (MTD)/recommended Phase II dose (RP2D). Secondary endpoints include safety, pharmacokinetics (PK), and preliminary efficacy measured by ORR for monotherapy. The primary endpoint of the Phase 1b study is safety of the drug combinations. The secondary endpoints are PK and preliminary efficacy measured by ORR for the drug combinations. The primary endpoint for the Phase II study is ORR as determined by an IRC. Secondary endpoints include ORR as determined by investigator, best overall response (BOR), DOR, PFS, overall survival (OS), safety, and PK.
See- "Pirtobrutinib in Covalent BTK-Inhibitor Pre-treated Mantle Cell Lymphoma"; Michael L. Wang , MD, Wojciec Jurczak, MD, PhD, Pier Luigi Zinzani , MD, PhD,, Toby A. Eyre , MBChB, DipMedEd, MRCP, FRCPath, MD, Chan Y. Cheah , MD, Chaitra S. Ujjani, MD, DOI: 10.1200/JCO.23.00562 Journal of Clinical Oncology – published online before print May 16, 2023,PMID: 37192437.