Presentation of new Lumakras CODEBREAK 200 CNS data at ASCO 2023 meeting – Amgen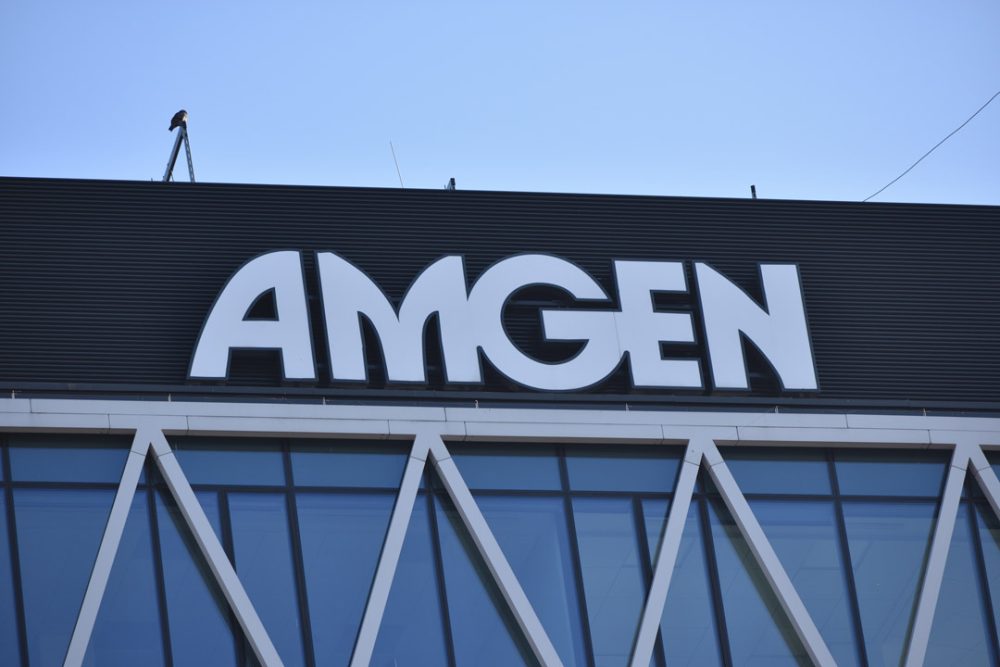 Amgen announced the presentation of new data from the CodeBreaK clinical trial program, the most comprehensive global development program in patients with KRAS G12C-mutated cancers, at the American Society of Clinical Oncology (ASCO) Annual Meeting taking place June 2-6 in Chicago.
The research presented reinforces the efficacy of Lumakras/Lumykras (sotorasib) in advanced non-small cell lung cancer (NSCLC) and metastatic colorectal cancer (mCRC). Additionally, data from SCARLET, an Amgen funded investigator study sponsored by the West Japan Oncology Group, will be presented on June 6 and is the first study to highlight the safety and efficacy of sotorasib in combination with platinum-based chemotherapy for frontline treatment of patients with advanced NSCLC harboring a KRAS G12C mutation.
"As the leader in KRAS inhibition, Amgen continues to advance the CodeBreaK program by evaluating Lumakras across different indications and combinations to potentially help more people living with KRAS G12C-mutated cancers," said David M. Reese, M.D., executive vice president of Research and Development at Amgen. "These data presented at ASCO underscore the clinical importance of Lumakras, including the only randomized trial of a KRASG12C inhibitor to show higher intracranial activity compared to chemotherapy, along with data validating our combination treatment approach in metastatic colorectal cancer, where new precision medicine strategies are desperately needed."
Improved CNS Activity in Advanced NSCLC : In the first and only randomized study for any KRASG12C inhibitor, data from a post-hoc analysis of the global Phase III CodeBreaK 200 trial included patients with advanced NSCLC and treated/stable central nervous system (CNS) lesions at baseline, as assessed by a blinded independent central review (BICR).
In this analysis using a modified exploratory response assessment in neuro-oncology brain metastases (RANO-BM), Lumakras demonstrated delayed time to CNS progression and longer CNS progression-free survival (PFS) compared with docetaxel. Additionally, the CNS objective response rate (ORR), an assessment of CNS tumor shrinkage following treatment, was more than double (33.3% vs 15.4%) in patients treated with Lumakras (n= 18) compared to docetaxel (n= 13). The safety profile in this analysis was similar to the CodeBreaK 200 overall population.
"CNS metastases are an unfortunately common complication of KRAS G12C-mutated advanced NSCLC, occurring in about 30–40% of patients," said Melissa L. Johnson, M.D., director of Lung Cancer Research, Sarah Cannon Research Institute at Tennessee Oncology. "In this post-hoc analysis from CodeBreaK 200, sotorasib delayed CNS progression-free survival by more than five months and is a potential clinically meaningful benefit for second-line NSCLC patients with KRAS G12C mutations."
These results were presented on Sunday, June 4, as a late-breaking abstract in a poster discussion session: Lung Cancer—Non-Small Cell Metastatic, beginning at 4:30 p.m. CDT. (#LBA9016).
New NSCLC Biomarker Data from CodeBreaK 200 Show Consistent Clinical Benefit Across Subgroups In the first randomized, molecularly-defined analysis of a KRASG12C inhibitor versus chemotherapy, Lumakras showed improved PFS over docetaxel, irrespective of PD-L1 expression level, and retained PFS benefit versus docetaxel across key co-alteration subgroups (including STK11, KEAP1, TP53). Collectively, the biomarker data help inform treatment decision making and the ongoing CodeBreaK clinical development program, which explores Lumakras in novel combinations. These data will be presented on Tuesday, June 6 during an oral abstract session: Lung Cancer–Non-Small Cell Metastatic, from 9:45 a.m.- 12:45 p.m. CDT (Abstract #9008).
Encouraging Safety and Efficacy in Metastatic CRC
Data from the CodeBreaK 101 Phase 1B study , the first reported results for the combination of Lumakras with Vectibix (panitumumab) and FOLFIRI, showed encouraging safety and efficacy in previously-treated KRAS G12C-mutated metastatic CRC. Among 42 patients evaluable for response, confirmed ORR was 55% (95% CI: 38.7, 70.2), and disease control rate (DCR) was 93% (95% CI: 80.5, 98.5), with responses observed regardless of the number of prior lines of therapy and regardless of progression on prior irinotecan-based therapy. Lumakras plus Vectibix and FOLFIRI combination reported adverse events consistent with those expected for the therapies under study.
"A priority in KRAS G12C-mutated colorectal cancer research is exploring new treatment combinations that can drastically improve response rates attained with current treatments, which can be as low as 2%," said lead investigator, David S. Hong, M.D., professor of Investigational Cancer Therapeutics at The University of Texas MD Anderson Cancer Center, Houston. "These results showed encouraging efficacy with sotorasib in combination with panitumumab and FOLFIRI, and importantly showed consistent safety for each product." These data will be presented on Monday, June 5 during a poster discussion session: Gastrointestinal Cancer—Colorectal and Anal, from 1:15-2:45 p.m. CDT (Abstract #3513.).