Presentation of longer-term data for Tecvayli showing a duration of response of 22 months in patients with r/r multiple myeloma – Janssen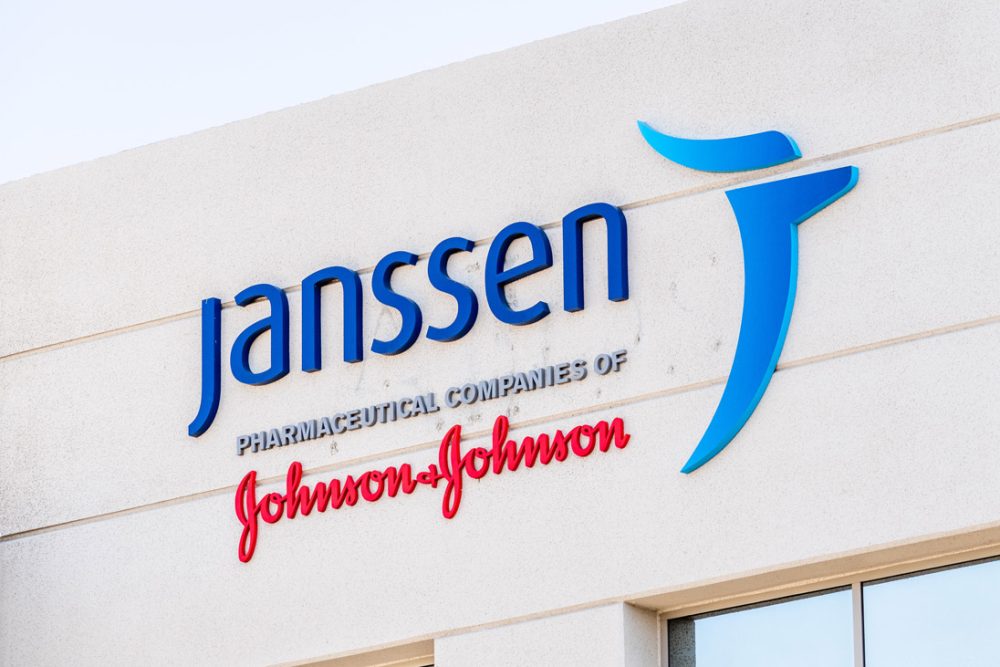 The Janssen Pharmaceutical Companies of Johnson & Johnson announced long-term data from the pivotal Phase 1/II MajesTEC-1 study showing the sustained efficacy and safety of Tecvayli (teclistamab-cqyv) in the treatment of patients with relapsed or refractory multiple myeloma (RRMM) who are triple-class exposed and previously received treatment with three or more prior lines of therapy.
These results showed that nearly half of patients achieved a complete response (CR) or better which underscore the continued durable responses seen in this patient population. These data were featured at the 2023 American Society of Clinical Oncology (ASCO) Annual Meeting (Abstract #8011) along with additional poster presentations from MajesTEC-1 featuring data on the durability of responses with Tecvayli biweekly dosing as well as an evaluation of the use of tocilizumab, given prophylactically, to examine potential reduction of cytokine release syndrome (CRS) in the management of RRMM patients treated with Tecvayli.
Extended follow-up data from the pivotal Phase 1/II MajesTEC-1 study of Tecvayli demonstrate an overall response rate (ORR) of 63 percent, with responses that continued to deepen over time. More than 45 percent of patients have now achieved a CR or better, and median time to CR or better was 4.6 months (range, 1.6-18.5).1 The minimal residual disease (MRD) negativity rate by Day 100 from first dose of Tecvayli in evaluable patients was 81 percent.
Median duration of response was 22 months (95 percent Confidence Interval [CI], 16-Not Evaluable [NE]) for all responders, and 27 months (95 percent CI, 22-NE) for patients who achieved a CR or better. Median progression-free survival (mPFS) was 11 months (95 percent CI, 9-16) for all patients and was 27 months (95 percent CI, 23-NE) for patients who achieved a CR or better. Median OS was 22 months (95 percent CI, 15-NE) for all patients and was not reached for patients who achieved a CR or better.
"After a median of two years' follow up, it's encouraging to see sustained and durable responses, particularly in such a difficult-to-treat population with such high unmet medical need," said Niels van de Donk, M.D., Professor of Hematology at Amsterdam University Medical Centers, and principal study investigator. "This is the most robust data set to date for teclistamab, and our findings further support the role it can play in the treatment of patients with relapsed or refractory disease."
The most common Grade 3/4 hematologic adverse events (AEs) were neutropenia (65.5 percent); anemia (37.6 percent); lymphopenia (34.5 percent) and thrombocytopenia (22.4 percent). Infections occurred in 80 percent of patients (55.2 percent Grade 3/4). Incidence and severity of CRS and immune effector cell-associated neurotoxicity syndrome (ICANS) did not change during the long term follow-up period. As of data cut-off, AEs leading to dose reduction or discontinuation of Tecvayli treatment were infrequent; there were seven treatment-related deaths observed in the study..
Results Suggest Durable Responses with Biweekly Dosing of Tecvayli (Abstract #8034): Results of an analysis of the investigational use of biweekly (Q2W) or monthly (Q4W) dosing of Tecvayli in the MajesTEC-1 study were also presented, demonstrating sustained deep responses with less frequent dosing in responding patients. Patients with relapsed or refractory disease who had received at least three prior lines of therapy including a proteasome inhibitor, immunomodulatory drug, and anti-CD38 antibody were initially treated with the recommended Phase II dose (RP2D) of 1.5 mg/kg Tecvayli weekly (QW) administered subcutaneously and were able to switch to Q2W dosing if they achieved a confirmed partial response (PR) or better after four or more cycles of treatment (Phase 1) or a confirmed CR or better for six months or longer (Phase II). Patients could further switch to Q4W dosing if they demonstrated continued response on the Q2W schedule. Patient responses were assessed per IMWG 2016 criteria.
As of January 2023, 165 patients had received Tecvayli at the RP2D. Of 104 responders, 63 patients switched to Q2W and nine patients subsequently switched to Q4W dosing. Results from the analysis showed that at the time of switch, 85.7 percent of patients had a response of a CR or better, 12.7 percent were in very good partial response (VGPR), and 1.6 percent were in PR. The median time to switch from QW to Q2W dosing was 11.3 months (range, 3-30). At a median follow-up of 12.6 months (range, 1-25) since switching, the median duration of response was not yet reached, and 68.7 percent (95 percent CI: 53.6-79.7) of patients who switched remained in response for two or more years from the time of first response. As of data cut-off, 42 of 63 responders maintained a response after switching to less frequent dosing. The new onset of Grade 3 or higher infections was lower in responders who switched to Q2W or Q4W dosing compared to those who remained on QW dosing (15.6 percent vs. 33.3 percent) and no new safety signals were observed with less frequent dosing.
These data have been submitted to health authorities globally as part of a regulatory application which, if approved, would allow appropriate patients to receive Tecvayli biweekly.
Evaluation of Prophylactic Tocilizumab for the Reduction of Cytokine Release Syndrome (Abstract #8033): Important new data studying the investigational prophylactic use of tocilizumab (toci), an interleukin-6 receptor inhibitor, for the reduction of CRS in patients treated with Tecvayli were also presented at the meeting. In this prospective exploratory cohort of MajesTEC-1, eligible adult patients with RRMM received subcutaneous Tecvayli. Patients were prophylactically dosed with toci (a single 8 mg/kg IV dose) within four hours prior to the first Tecvayli step-up dose, and CRS was graded per Lee Criteria and managed per institutional guidelines.
Results of the study (n=23) showed that a single dose of toci before Tecvayli treatment reduced the overall incidence of CRS relative to the MajesTEC-1 study, with no evidence of impact on response. At a median follow-up of 2.6 months (range, 0.1-7), CRS was 26 percent (all Grade 1 or 2), representing a 2.5 fold reduction in CRS versus the incidence seen in MajesTEC-1, in which prophylactic toci was not employed. Median time to onset of CRS was two days, with a median duration of two days. All CRS events were managed with toci (one added dexamethasone); all CRS events resolved and no patients discontinued Tecvayli due to CRS.