Managing anxiety and depression in arthritis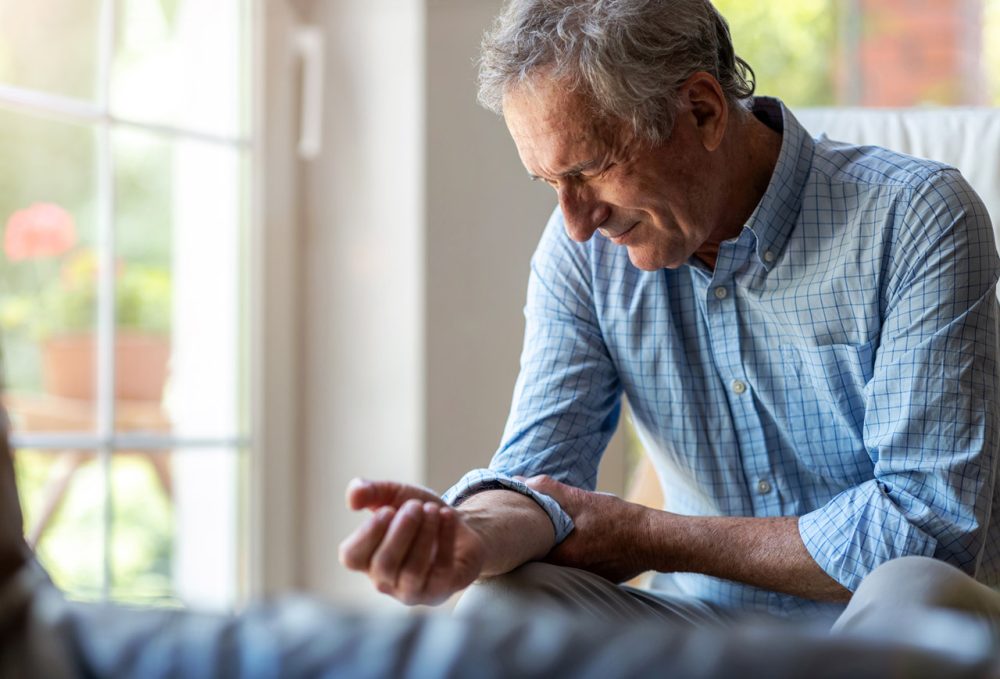 Anxiety and depression are the mental health issues most commonly associated with inflammatory arthritis, and it is well-established that there is a link between mental health issues and poor health outcomes.2 The EULAR recommendations emphasize the need to assess mental health regularly;1 however, little is known about the association between self-management and mental health in people with inflammatory arthritis.
At the 2023 EULAR congress, Vestergaard and colleagues report on their cross-sectional study in Denmark. This included 42,407 adult patients with rheumatoid arthritis (RA), psoriatic arthritis (PsA), or spondylarthritis (axSpA). The aim was to find out more about the association between low self-management behavior and people's mental health status.
A total of 12,713 people responded to the questionnaire. The results showed the prevalence of anxiety was highest for patients with axSpA and lowest for RA: 34.5% compared to 22.1%. When looking at depression, the prevalence was highest for patients with PsA and lowest for RA: 27.2% compared to 18.6%. For both anxiety and depression, the prevalence was higher in women, younger patients under the age of 55, those with more newly diagnosed diseases (less than 3 years), and patients with basic education.
Patients with clinical anxiety and depression were more likely to have low self-management behaviour for all included self-management measures, such as adherence to treatment, physical activity, and taking an active role in their healthcare.
These findings call for a systematic approach to identifying mental health issues in patients with inflammatory arthritis.
This research was carried out as part of the TASEMA research programme, which is supported by Novo Nordisk Foundation, grant NNF19OC0056658.
Source:
Vestergaard SB, et al. Self-management behaviour, anxiety and depression in patients with inflammatory arthritis – a cross sectional nationwide study among >12,000 Danish patients. Presented at EULAR 2023; Abstract OP0176-HPR.
References:
1. Nikiphorou E, et al. 2021 EULAR recommendations for the implementation of self-management strategies in patients with inflammatory arthritis. Ann Rheum Dis 2021;80:1278–85.
2. Matcham F, et al. The prevalence of depression in rheumatoid arthritis: a systematic review and meta-analysis. Rheumatology (Oxford) 2014;53(3):578.