Gut bacteria play role in CAR-T cancer therapy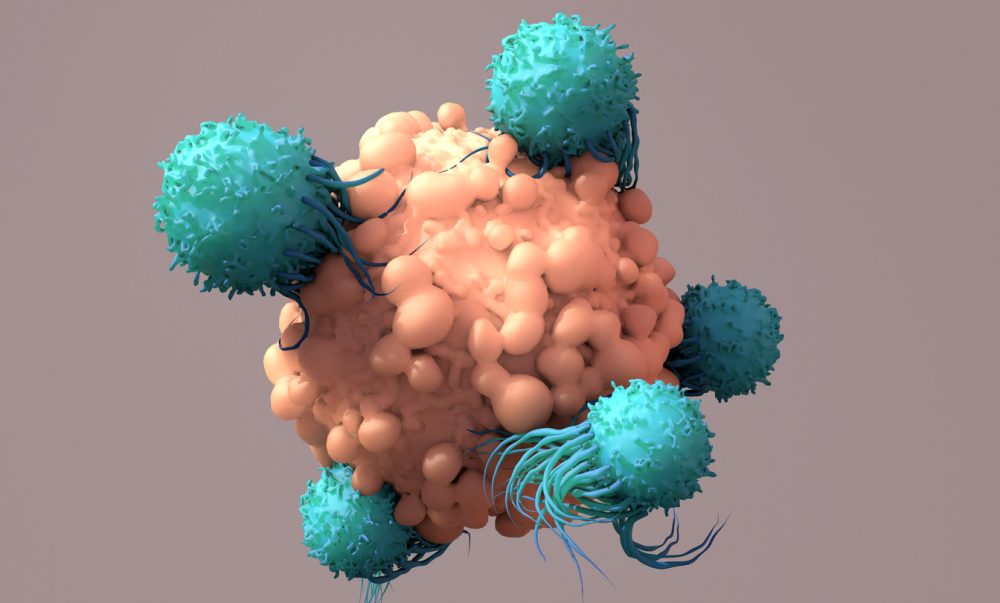 CAR-T cell therapy has been shown to be highly effective in treating some cancers. However, responses to this relatively new form of immunotherapy can vary, making it difficult for patients and doctors to predict cancer outcomes.
Scientists have been puzzled by the range of responses. Now a new study by the German Cancer Research Centre (KDFZ), in collaboration with researchers in Israel and the US, suggests patients' gut bacteria prior to CAR-T therapy may determine how well the treatment works.
The microbiome – composed of trillions of gut bacteria – is increasingly viewed as a driver of health and illness. In some disease areas, scientists are exploring whether pre-treatment with certain bacteria could improve health or enhance responses to medicines.
In the new study, a team led by Dr Eran Elinav, director of the DKFZ-Weizmann Institute of Science Microbiome & Cancer Bridging division, followed 172 patients with lymphoma for whom multiple rounds of traditional chemotherapy had failed. Patients were tracked from before receiving CAR-T immunotherapy to two years after initiating treatment.
20% of patients received broad-spectrum (referred to by the researchers as 'high risk') antibiotics such as meropenem, piperacillin–tazobactam or cefepime. This subgroup of patients had a lower response to CAR-T therapy compared to patients who receive other antibiotics and those who had not received any antibiotics before treatment.
However, this antibiotics-associated reduction in CAR-T therapy response was not driven by the effects of the antibiotics themselves, say the study authors. They suggest the finding was due the fact that patients treated with 'high-risk' antibiotics before initiation of CAR-T therapy tended to have higher pre-therapy tumour burden and systemic inflammation compared to non-antibiotics-treated patients. These adverse pre-treatment conditions rendered subsequent CAR T therapy less effective.
Importantly, exclusion of these confounding 'high-risk' antibiotics-treated patients from the analysis enabled the researchers to identify strong and previously masked associations between the pre-CAR-T therapy gut microbiome and subsequent clinical response to immunotherapy (including patients' survival).
To further strengthen the connections between the microbiome and CAR-T efficacy across geography, diet, and other 'local' confounders, the researchers next used machine learning models trained on the German patients and then applied this to a group of American patients.
The models were able to predict therapy outcomes, but only upon exclusion of patients exposed to high-risk antibiotics. In other words, the study showed that the pre-therapy gut microbiome in lymphoma patients can help predict their response to subsequent CAR-T therapy across populations, unless their microbiome is disrupted by wide-spectrum antibiotics. Several key microbiome features enabling the prediction of CAR-T efficacy were identified, including species of Bacteroides, Ruminococcus, Eubacterium, and Akkermansia.
The researchers say the study reveals strong associations between microbiomes and CAR-T outcomes which may contribute to the development of microbiome-based predictions of CAR-T cell immunotherapy outcomes. The work could also improve understanding of CAR-T cell activation, persistence, and clinical efficacy in different patients.
'These exciting findings exemplify the potential of our unique microbiome signatures to be harnessed as possible markers of disease and treatment responsiveness in multiple human disorders, including cancer,' says Dr Eran Elinav. 'With further research we hope that microbiome-based diagnostics and therapies will be incorporated into the precision oncology field.'