Diabetes drug shows promise for "blinding headache" condition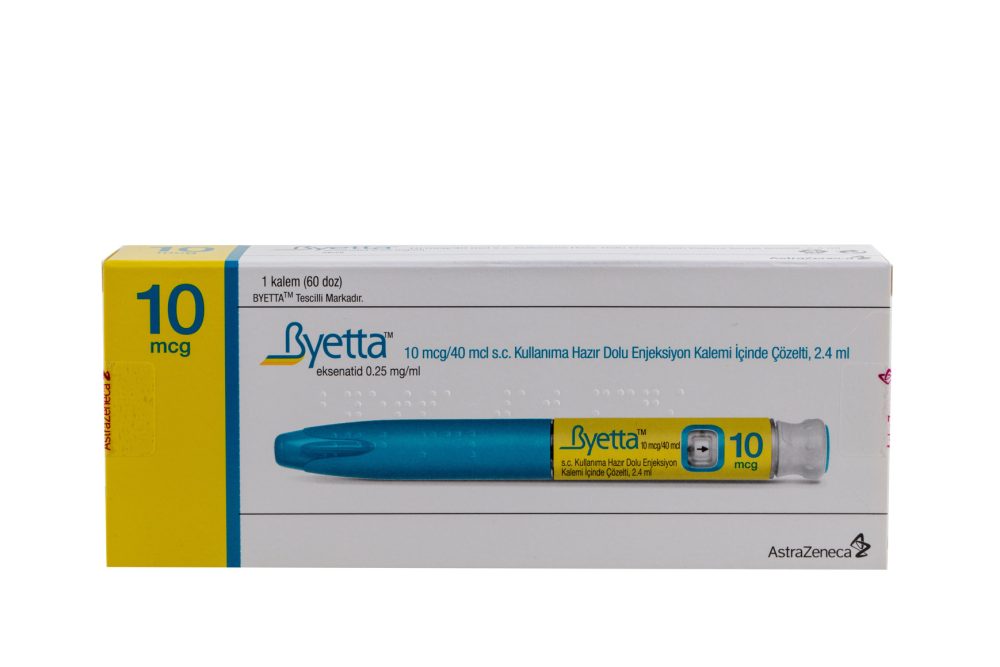 Exenatide, an injectable treatment for type 2 diabetes, has shown efficacy for the treatment of 'blinding' headaches known as idiopathic intercranial hypertension (IIH).
Researchers from a phase 2 trial reported the finding on March 12, 2023 in the journal Brain.
Lead investigator Alex Sinclair, Professor of Neurology in the Institute of Metabolism and Systems Research at the University of Birmingham (UK), "This is a major trial for the rare and debilitating condition IIH that can lead to people, usually women, going blind and suffering disabling daily headaches. There are no current licensed drugs to treat IIH and hence this result is a major step forward for IIH patients."
Sinclair added, "We are delighted to see that the phase two trial resulted in our treatment group having lower brain pressure both immediately and after 12 weeks and nearly 8 fewer headache days across the 12-week period, and that all the women were able to continue the treatment throughout with few adverse effects.  We now hope to see a much larger trial of exenatide to literally ease the pressure for the many people around the world suffering with IIH."
As background the authors noted that IIH was once seen as a rare condition. The incidence of the condition has risen significantly as rates of obesity have also risen worldwide, with a 350 per cent increase in IIH over the last decade.
There are no licensed drug treatments for IIH.
The investigators conducted a randomized, placebo-controlled, double-blind trial to assess the effect of exenatide, a GLP-1 receptor agonist, on intracranial pressure in idiopathic intracranial hypertension.
The investigators enrolled 16 women diagnosed with active idiopathic intracranial hypertension, defined as intracranial pressure >25 cmCSF (cerebrospinal fluid) plus papilledema, which is the swelling of both optic discs due to increased intracranial pressure.
The subjects were a mean age of 28 years and had a mean body mass index of 38.1.
The mean intracranial pressure of the subjects at enrollment was 30.6 cmCSF.
The subjects received treatment with either subcutaneous exenatide or placebo.
The three primary outcome measures were intracranial pressure at 2.5 hours, 24 hours and 12 weeks.
Fifteen of the subjects completed the study. Seven had been treated with exenatide.
The researchers reported that exenatide significantly lowered intracranial pressure at 2.5 hours (−5.7 cmCSF  (P = 0.048), at  24 hours (−6.4 cmCSF (P = 0.030) and at 12 weeks (−5.6 cmCSF (P = 0.058).
The authors concluded, "These data provide confidence to proceed to a phase 3 trial in idiopathic intracranial hypertension and highlight the potential to utilize GLP-1 receptor agonist in other conditions characterized by raised intracranial pressure."