Pre-surgical triple therapy shows promise for treating non-small lung cancer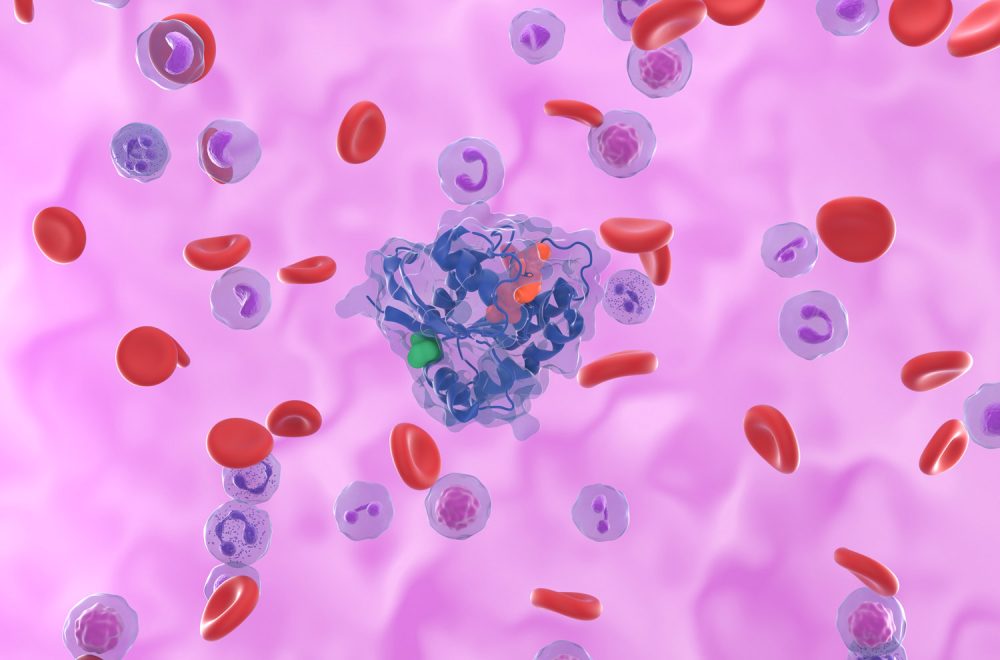 Researchers from the NEOSTAR Phase II trial reported that the addition of ipilimumab to a neoadjuvant (pre-surgical) combination of nivolumab plus platinum-based chemotherapy resulted in a major pathologic response (MPR) in half of all treated patients with early-stage, resectable non-small cell lung cancer (NSCLC).
The findings were published on March 16, 2023 in Nature Medicine.
"The results we see with neoadjuvant dual immunotherapy and chemotherapy are very encouraging," said corresponding author Tina Cascone, M.D., Ph.D., assistant professor of Thoracic/Head & Neck Medical Oncology at the University of Texas M. D. Anderson Cancer Center in Houston, Texas. "This is a population of patients that can potentially be cured, but they need more effective treatment strategies to reduce their risk of disease relapse and improve their outcomes. The NEOSTAR platform provides us with a quick readout of potentially effective regimens and allows us to perform translational analyses and correlative research work before and after treatment."
The investigators reported on two arms of the NEOSTAR trial, one evaluating neoadjuvant nivolumab plus chemotherapy (double combination) and the other evaluating neoadjuvant ipilimumab plus nivolumab and chemotherapy (triple combination).
Major pathologic response (MPR) was the primary endpoint. MPR was defined as 10% or less residual viable tumor in the resected tumor specimen at surgery.
For each arm, researchers enrolled 22 patients with surgically resectable stage IB to IIIA NSCLC between December 2018 and December 2020.
Major pathologic response rates were 32.1% in the double combination arm and 50% in the triple combination arm.
Both arms met prespecified primary endpoints of six or more patients achieving MPR.
Both arms also exceeded historical MPR rates of 15% achieved by neoadjuvant chemotherapy monotherapy.
No new safety signals emerged in the study.
The authors concluded, "Neoadjuvant Ipi+Nivo+CT [triple therapy] enhances pathologic responses and warrants further study in operable NSCLC.