Nifedipine effective for stabilizing blood pressure during induction of labor in women with preeclampsia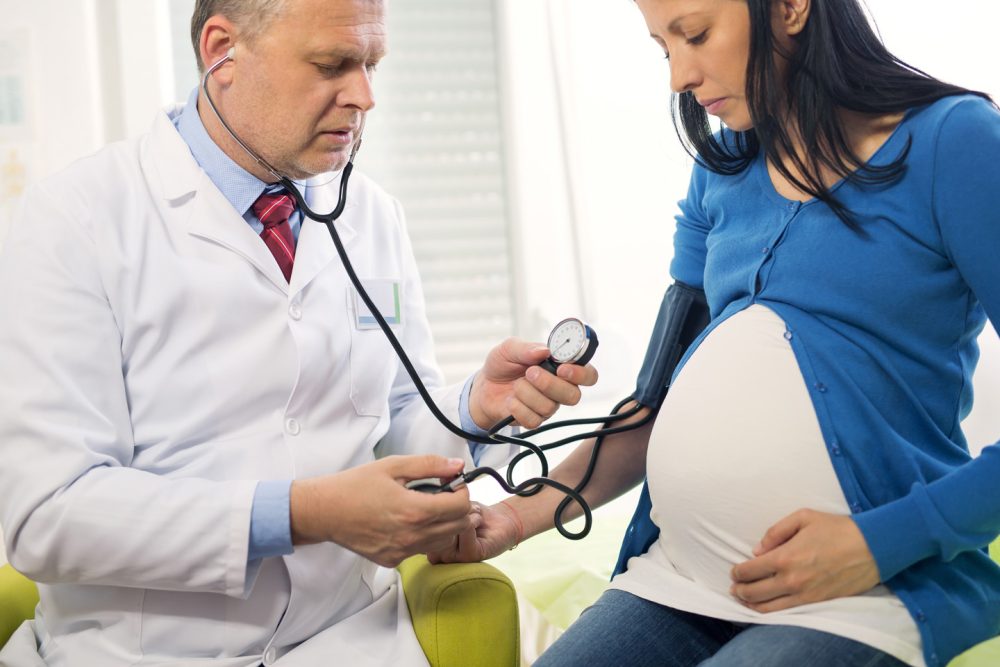 Pregnant women with severe preeclampsia taking a daily dose of blood pressure lowering nifedipine as labor is induced have achieved better blood pressure control during labor and were less likely to require fast-acting treatments to lower very high blood pressure.
Researchers reported these findings on October 3, 2022 in Hypertension.
"We know that bringing down very high blood pressure to a safer range will help prevent maternal and fetal complications. However, besides rapid-acting, IV medicines for severe hypertension during pregnancy, optimal management for hypertension during the labor and delivery process, has not been studied," said lead author Erin M. Cleary, M.D., a fellow in maternal fetal medicine at The Ohio State University in Columbus, Ohio.
Cleary added, "Some of these complications may include emergency delivery, blood loss for the mother and may be life threatening for both the mother and baby. About 10% of patients treated with a rapid-IV treatment for very high blood pressure may quickly have very low blood pressures. When blood pressure gets too low, too fast, that can lead to other serious complications."
As background, the authors noted that preeclampsia is usually diagnosed after 20 weeks of pregnancy, with symptoms such as headaches, vision changes and swelling of the hands, feet, face or eyes. The diagnosis usually includes systolic blood pressure of 160 mm Hg or higher and/or diastolic blood pressure of 110 mm Hg or higher, and high protein levels in the urine. It affects up to 8% of pregnancies.
Delivery is the only way to start to cure preeclampsia.
The investigators enrolled 110 subjects who were at least 22 weeks pregnant, diagnosed with severe preeclampsia and who eventually underwent induction of labor.
At the time of induction, 55 subjects were randomized to receive one 30 mg pill of nifedipine extended-release each day until delivery, and 55 received a placebo pill daily until delivery.
The investigators reported that 34% of subjects treated with nifedipine needed acute hypertension therapy (immediate reduction in blood pressure) compared to 55.1% of those who received a placebo.
Notably, 20.8% of the subjects treated with nifedipine had a Cesarean section, compared to 34.7% of subjects who received a placebo.
The rate of NICU/Newborn Intensive Care Unit admission for the newborns of mothers treated with nifedipine was 29.1% compared to 47.1% for the newborns of the placebo-treated mothers
The authors concluded, "Initiation of extended-release nifedipine is effective in reducing intrapartum acute hypertensive therapy among individuals with preeclampsia with severe features."