Improved treatment emerges for mantle cell lymphoma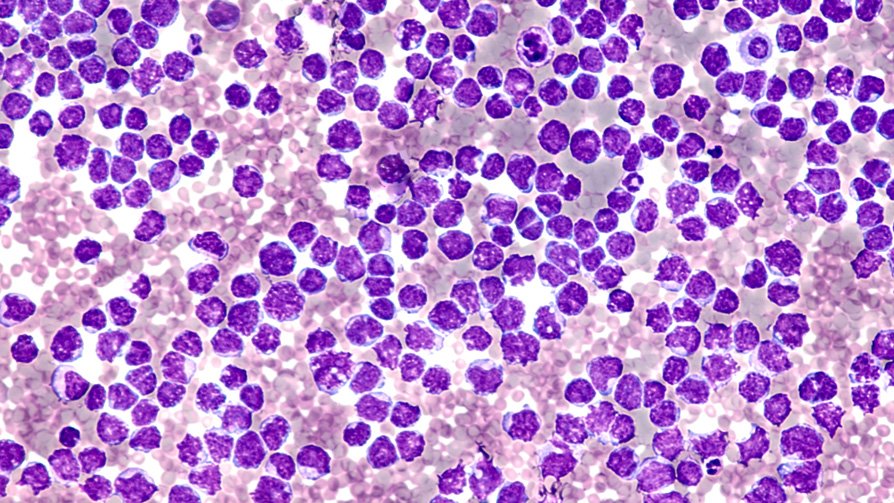 Addition of ibrutinib to standard chemotherapy for patients over 65 with previously untreated mantle cell lymphoma (MCL) has led to significantly improved progression-free survival, researchers reported on June 2, 2022 at the American Society of Clinical Oncology (ASCO) Annual Meeting.
The findings were published simultaneously in the New England Journal of Medicine.
"The majority of mantle cell lymphoma patients who are diagnosed over age 65 are not able to receive intensive chemotherapy or stem cell transplantation due to the excessive toxicities from treatment," said Michael Wang, M.D., Professor of Lymphoma and Myeloma at The University of Texas MD Anderson Cancer Center in Houston and lead investigator. "These results provide evidence that an ibrutinib-based combination front-line treatment regimen provides a significant progression-free survival benefit and may be a new treatment opportunity for this patient population who previously had few options."
From the 523 subjects in the SHINE phase III trial, 261 were randomized to daily ibrutinib and 262 to daily placebo, plus six cycles of bendamustine and rituximab.
Patients who achieved an objective response (complete or partial response) were assigned to rituximab maintenance therapy, administered every 8 weeks for up to 12 additional doses.
The primary end point was progression-free survival.
With an overall median follow-up of 84.7 months, the median progression-free survival was 80.6 months in the ibrutinib group and 52.9 months in the placebo group, a significant difference (P=0.01).
Complete response was 65.5% in the ibrutinib group and 57.6% in the placebo group, which was not a statistically significant difference (P=0.06).
Overall survival was similar in the two cohorts.
Incidence of grade 3 or 4 adverse events during treatment was 81.5% in the ibrutinib group and 77.3% in the placebo group.
"This study shows that the ibrutinib combination significantly improved progression-free survival with manageable toxicities," Wang said. "I am encouraged that moving ibrutinib to the front-line setting will improve outcomes in these patients and should change the standard of care for elderly patients with mantle cell lymphoma."