Lidocaine infusions show strong effect for migraine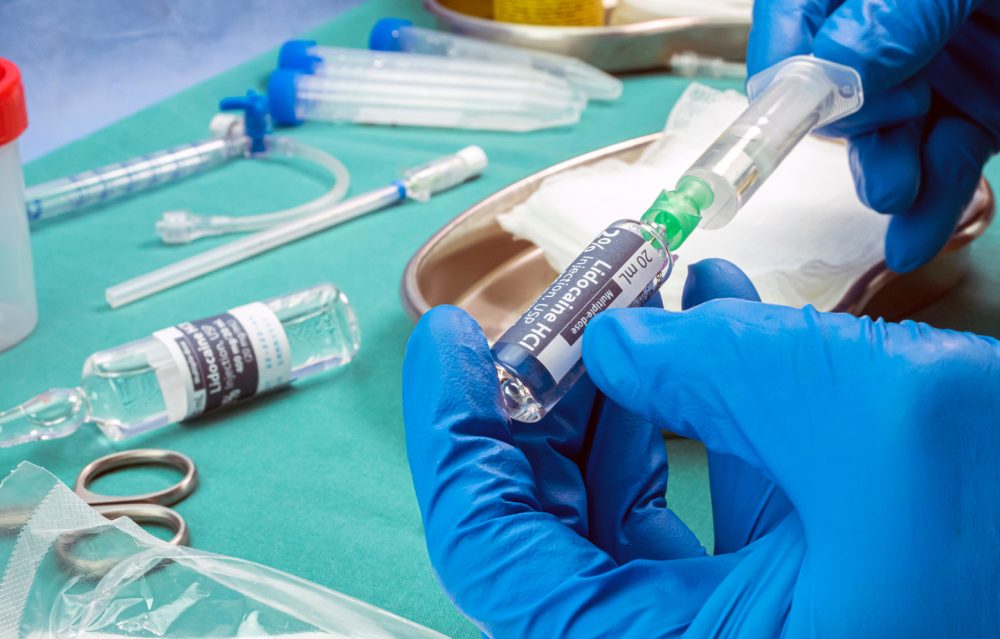 Lidocaine infusions appear to offer significant relief to patients with refractory chronic migraine.
Researchers reported this finding on May 23, 2022 in the journal Regional Anesthesia & Pain Medicine.
"Continuous lidocaine infusions were associated with improvement in acute pain in most patients and a decrease in both average pain and the number of headache days per month that extended out to 1 month, Most patients were acute responders, 43% of whom maintained improvement at 1 month and were sustained responders," the authors wrote.
As background, they also noted, "Patients with refractory chronic migraine have poor quality of life. Intravenous infusions are indicated to rapidly 'break the cycle' of pain."
But, to this point in time, evidence for the treatment has been limited, they added.
In this new retrospective analysis, the investigators reviewed the records of 832 hospital admissions involving lidocaine infusions for chronic migraine. Subjects in this analysis met criteria for refractory chronic migraine, and 609 met inclusion criteria for the study. Mean age was 46 years and 81.1% were female.
Subjects had reported at least 8 debilitating headache days per month for at least 6 months. They had failed to respond to, or were contraindicated for, seven classes of medicine for migraine.
While hospitalized, the subjects also received additional migraine medications including ketorolac, magnesium, dihydroergotamine, methylprednisolone, and neuroleptics.
The primary outcome was change in headache pain from hospital admission to discharge.
Among the lidocaine-treated subjects, Median pain rating decreased significantly from baseline of 7.0 to 1.0 at discharge (p<0.001), and 87.8% of the subjects were acute responders.
Average pain in 261of the subjects remained significantly below baseline score at office visit 1 (5.5; p<0.001).
"Forty-three percent of patients were sustained responders at 1 month," the authors reported.
The authors concluded, "Lidocaine may be a viable treatment option for patients with refractory chronic migraine who have failed other treatments. A prospective, randomized, double-blind trial is needed to confirm these results."