Electroconvulsive therapy (ECT) halves suicide at a year post-hospitalization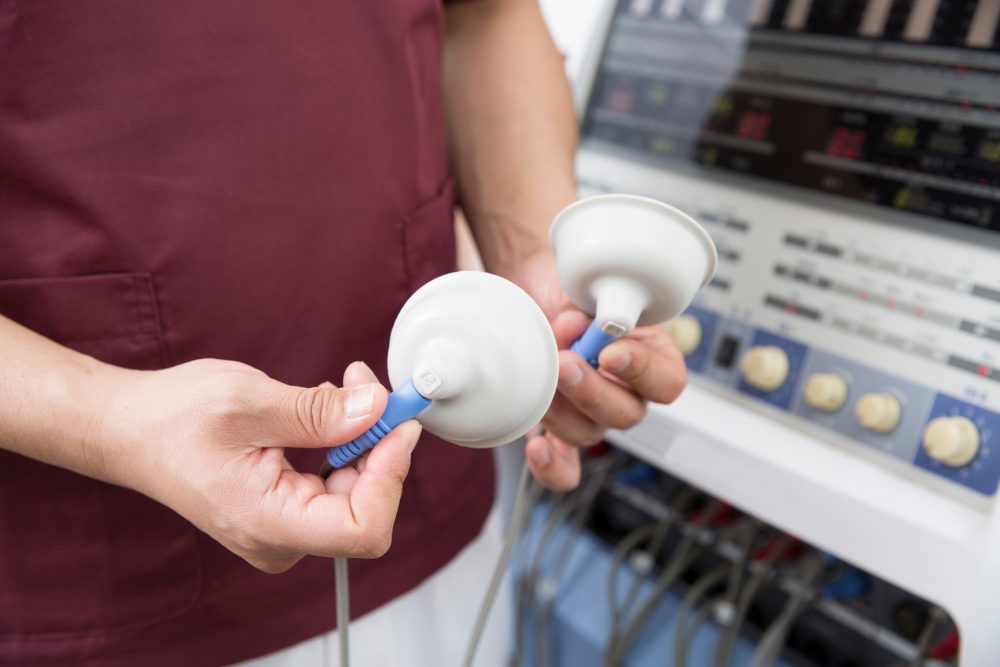 Electroconvulsive therapy (ECT) led to a 47 per cent reduction suicide risk among depressed patients for a year after hospitalization. The findings were reported on April 26, 2022 in The Lancet Psychiatry.
"ECT significantly reduced the risk of suicide death while also being a medically safe procedure," said lead author Dr. Tyler Kaster, Medical Head of the Temerly Centre for Therapeutic Brain Intervention at the Center for Addiction and Mental Health (CAMH) in Toronto. "These findings suggest that ECT can prevent suicide in severe depression and potentially be a life-saving procedure."
As background to this new study of this controversial procedure, co-author Dr Simone Vigod, co-author, senior adjunct scientist at ICES (Integrated Customs Enforcement System of Canada) and Head of the Department of Psychiatry at Women's College Hospital in Toronto said, "Providers and patients express much uncertainty about whether to undertake a course of ECT treatment. Some of this relates to misconceptions about what ECT is, and when it should be used. Some of it relates to ongoing uncertainty about the potential benefits and risks. We wanted to generate data that is useful for patients and providers in decision-making about ECT. Combined with the previous work on its medical safety, the current work showing that people with severe depression who receive ECT are at substantially lower risk for suicide over the year following discharge than similar people with severe depression who do not receive ECT should provide quite a bit of reassurance for patients and providers.  We hope physicians will take notice and consider this evidence with their patients that have severe depression."
In this retrospective, medical record analysis, the investigators gathered data on adults with depression who had been admitted to a psychiatric bed in Ontario, Canada for more than 3 days between April 1, 2007 and Dec 31, 2017.
They defined electroconvulsive therapy exposure as one or more physician billing record for the procedure during hospitalization.
The primary outcome of the study was death by suicide within 365 days following discharge.
The researchers evaluated data on 67,327 subjects —  27, 231 men and 40, 096 women, with a mean age 45 years.
Of these subjects, 4,982 were exposed to electroconvulsive therapy and 62,345 were not.
Using standard statistical analysis tools, the investigators found that electroconvulsive therapy was associated with a significantly reduced risk of suicide death of 47%. Electroconvulsive therapy was also associated with a 25% reduced risk of all-cause mortality.
The authors concluded, "Among individuals admitted to hospital with depression, electroconvulsive therapy is associated with a significantly reduced risk of death by suicide in the year after discharge. This study reinforces the importance of electroconvulsive therapy, particularly for people with severe depression."