Early treatment with convalescent plasma significantly reduces the risk of COVID-related hospitalization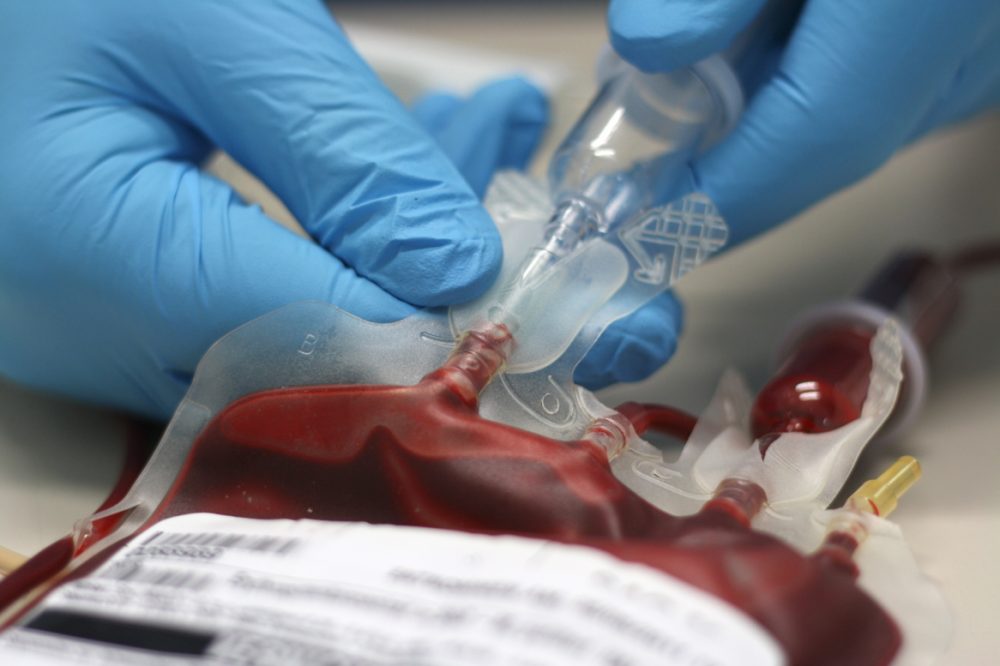 Researchers report that outpatients with recent SARS-CoV-2 infection treated with Covid-19 convalescent plasma within nine days of diagnosis have achieved a decreased the incidence of hospitalization when compared to other similarly infected patients.
The findings were published on March 31, 2022 in the New England Journal of Medicine (NEJM).
"Based on our findings and conclusions — which are now validated through the peer-review process — we encourage health care professionals to keep SARS-CoV-2 antibody-rich blood plasma available in their blood banks as part of the treatment arsenal against early-stage COVID-19," said study co-lead author David Sullivan, M.D., professor of molecular microbiology and immunology at the Johns Hopkins Bloomberg School of Public Health in Baltimore.
"We believe that the best role for convalescent plasma is extending its use to early outpatient treatment when other therapies, such as monoclonal antibodies or drugs, are either not readily available — as in low- and middle-income countries — or ineffective, as with SARS-CoV-2 variants that are resistant to certain monoclonal antibodies," Sullivan added.
The researchers enrolled subjects within 8 days after symptom onset. All subjects had a transfusion within 1 day after randomization.
The primary endpoint of the trial was Covid-19–related hospitalization within 28 days after transfusion.
Enrollment took place from June 3, 2020, through October 1, 2021.
The investigators enrolled and randomized 1,181 subjects who then received either a transfusion of convalescent plasma ((n=592) or of control (placebo) plasma (n=589).
Covid-19–related hospitalization within 28 days after transfusion happened in 17 of the subjects (2.9%) treated with convalescent plasma and in 37 of the subjects treated with control plasma, a statistically significant difference (P=0.005).
The result corresponded to a relative risk reduction of hospitalization of 54% for convalescent plasma treatment.
"We concluded that these results strongly support high-titer SARS-CoV-2 convalescent plasma as an effective early treatment for COVID-19 with advantages such as low cost, wide availability and rapid resilience to the virus's evolving variants," said study co-lead author Kelly Gebo, M.D., M.P.H., professor of medicine at the Johns Hopkins University School of Medicine.