Pig heart transplant patient dies after two months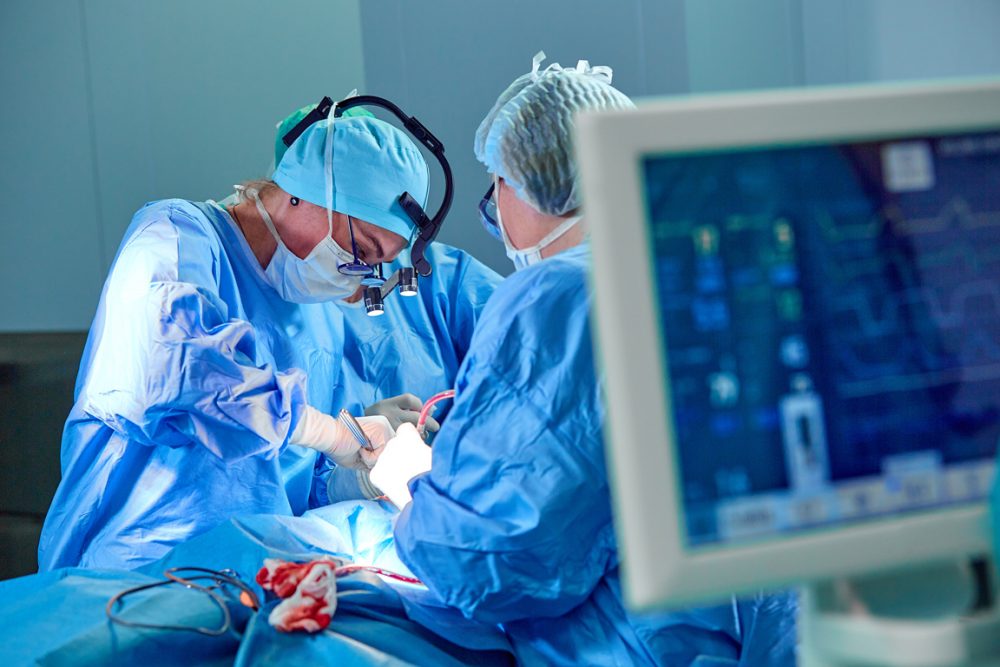 David Bennet (aged 57 years), the first person to receive a transplanted heart from a gene-edited pig has died, the University of Maryland Medical Centre (UMMC) announced on Wednesday (9th March). Mr Bennet underwent the ground-breaking operation on 7th January. He was aware of the risks involved and knew that there was no guarantee of success.
According to UMMC, the transplanted heart functioned well for several weeks without any signs of rejection. The patient was able to spend time with his family and appeared to be recovering slowly. Last month, the hospital released video of him watching the Super Bowl from his hospital bed while working with his physical therapist. His condition began to deteriorate a few days before his death and he was given compassionate palliative care.
Dr Bartley P Griffith (Thomas E. and Alice Marie Hales Distinguished Professor in Transplant Surgery and Clinical Director of the Cardiac Xenotransplantation Program at the University of Maryland School of Medicine (UMSOM)) who performed the operation said, ""Mr. Bennett became known by millions of people around the world for his courage and steadfast will to live."
When Mr. Bennett first went to UMMC as a patient in October 2021, he was bedridden and required extracorporeal membrane oxygenation (ECMO), to remain alive.  He had heart failure, an irregular heartbeat, and a history of not complying with medical instructions. He was deemed ineligible for a human heart transplant that requires strict use of immuno-suppressive medication. He could not receive a mechanical heart pump because of an irregular heartbeat.  On December 31, the US Food and Drug Administration (FDA) granted an emergency authorization for the xenotransplant in the hope of saving his life.
Xenotransplantation
In the past xenotransplants have failed because patients' bodies rapidly rejected the animal organs. On this occasion a heart from a gene-edited pig was used. The donor pig had undergone 10 modifications: – Four of the pig's genes were inactivated, and six human genes were inserted into its genome. Nine of the edits were made to reduce the chances that the patient's body would reject the new heart post-transplant, and the last was made to stop excessive growth of the pig tissue once implanted. The donor pig was genetically modified by the Virginia-based company Revivicor (a subsidiary of United Therapeutics).
Many regulatory and ethical hurdles will need to be negotiated before this procedure can become a mainstream activity, if ever. For now, transplantation is limited by the supply of pigs because only Revivicor has suitable facilities and clinical-grade pigs.