The BRIDGE primary care clinic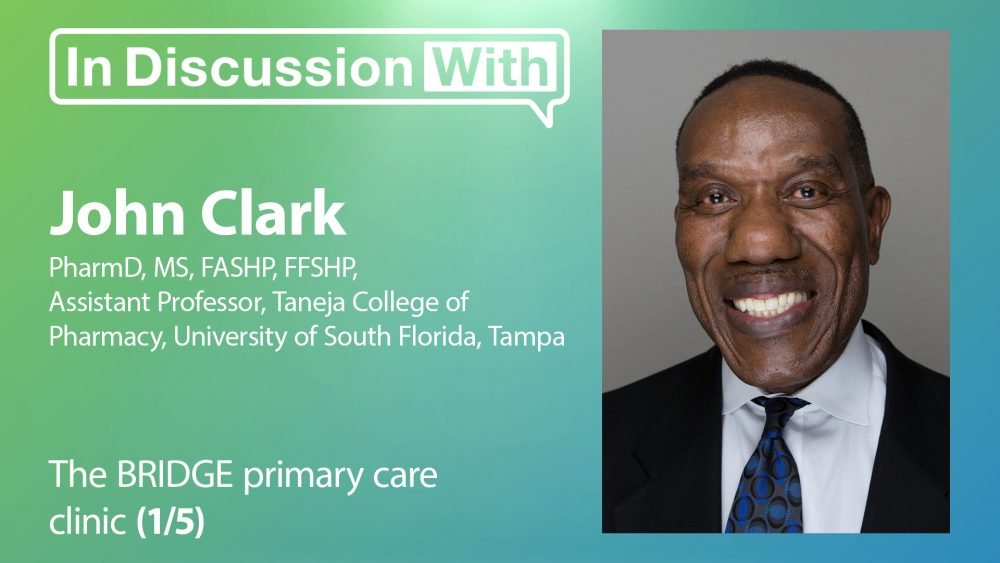 Dr John Clark received the 2021 America Society of Health System Pharmacists award for excellence in pharmacy practice leadership. IMI spoke to him to find out more about his work in primary care, historical research and minority rights advocacy.
Dr Clark is an assistant professor in the Department of Pharmacotherapeutics and Clinical Research and Director of Diversity, Equity, and Inclusion at the University of South Florida (USF) Health Taneja College of Pharmacy in Tampa.  He is also a clinical pharmacist in ambulatory care at the USF Morsani Health Center Building Relationships and Initiatives Dedicated to Gaining Equality (BRIDGE) Healthcare Clinic. He is also responsible for supervising and teaching clinical pharmacy practice at this site.
Dr Clark explains, "the BRIDGE was started by a group of medical students; it's a non-profit free clinic that offers services to the uninsured and the under served patient population in that community around the campus……." The clinic was set up as a multidisciplinary service involving students from the colleges of medicine, physical therapy, social work, public health and pharmacy working together to provide patient care.
"We focus on the area of access to care because we felt in this population one of the biggest issues they would have", says Dr Clark. The key elements for the pharmacy service are access to care, medication adherence, coordination of care, medication therapy review and education, he adds.
John E Clark studied pharmacy at Southern University in Houston, Texas before completing residency training in Detroit, Michigan.  He holds a master's degree in pharmaceutical administration a PharmD. For 18 years he worked at Jackson Memorial Hospital in Miami before taking up his current appointment at the University of South Florida College of Pharmacy in Tampa, Florida. You can find Dr John Clark's book here.
Read and watch the full series on our website or on YouTube.