Adjuvant anti-inflammatory baricitinib reduces mortality in COVID-19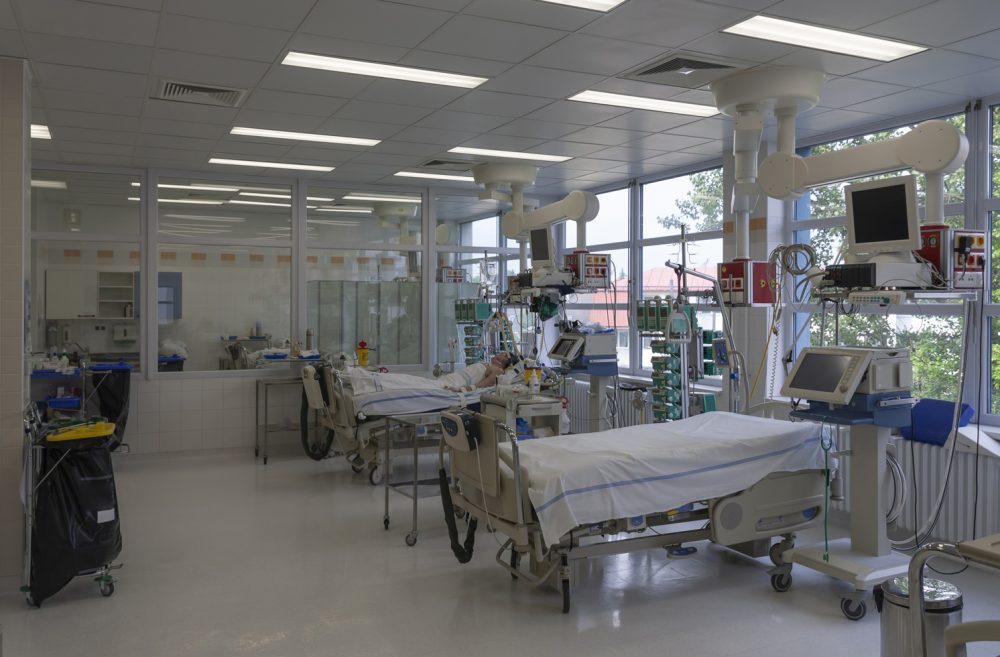 Addition of baricitinib to standard of care (including dexamethasone and remdesivir) was associated with reduced mortality among hospitalized adults with COVID-19, researchers reported on Sept. 1, 2021 in the Lancet Respiratory Medicine.
"In this phase 3 trial, baricitinib administered in addition to standard of care (which predominantly included dexamethasone) did not reduce the incidence of a composite endpoint of disease progression, but showed a strong effect on reduction of mortality by 28 days, an effect which was maintained up to 60 days.
As background, the authors noted that baricitinib is an oral selective Janus kinase 1/2 inhibitor with anti-inflammatory properties.  "In February, 2020, baricitinib was identified by an artificial intelligence platform as a potential intervention for the treatment of COVID-19 because of its known anticytokine properties and potential for targeting host proteins for its antiviral mechanism," they said.
In this phase 3, double-blind, randomized, placebo-controlled trial, the investigators enrolled subjects  from 101 centers internationally. All subjects were hospitalized adults diagnosed with COVID-19 and receiving standard of care. Standard of care included systemic corticosteroids, such as dexamethasone, and antivirals, such as remdesivir.
They were randomized (1:1) to receive once-daily baricitinib (4 mg) or matched placebo for up to 14 days.
The composite primary endpoint was the proportion of subjects who progressed to high-flow oxygen, non-invasive ventilation, invasive mechanical ventilation, or death by day 28.
All-cause mortality by day 28 was a key secondary endpoint. All-cause mortality by day 60 was an exploratory endpoint.
Between June 11, 2020, and Jan 15, 2021, 1,525 subjects were randomized to the baricitinib group (n=764) or the placebo group (n=761).
The authors noted that 1,204 (79.3%) of 1,518 evaluable subjects received systemic corticosteroids at baseline, 1,099 (91.3%) being treated with dexamethasone. Of these same subjects, 287 (18.9%) were treated with the antiviral remdesivir.
Overall, 27.8% of participants treated with baricitinib and 30.5% on placebo progressed to the primary endpoint,  an absolute and non-significant risk difference of −2.7 percentage points.
However, the 28-day all-cause mortality was 8% (n=62) for baricitinib and 13% (n=100) for placebo, a statistically significant difference (p=0·0018) and a 38.2% relative reduction in mortality
"One additional death was prevented per 20 baricitinib-treated participants," the authors noted.
The 60-day all-cause mortality was 10% (n=79) for baricitinib and 15% (n=116) for placebo, a statistically significant difference (p=0·0050).
The frequency of serious adverse events was similar between the groups.
The authors concluded, "Taken together, these findings suggest that baricitinib has synergistic effects with other standard-of-care treatment modalities, including remdesivir and dexamethasone. Based on all available evidence, baricitinib is a potentially effective oral treatment option to decrease mortality in hospitalised patients with COVID-19."