Semaglutide cuts body weight in at-risk obese patients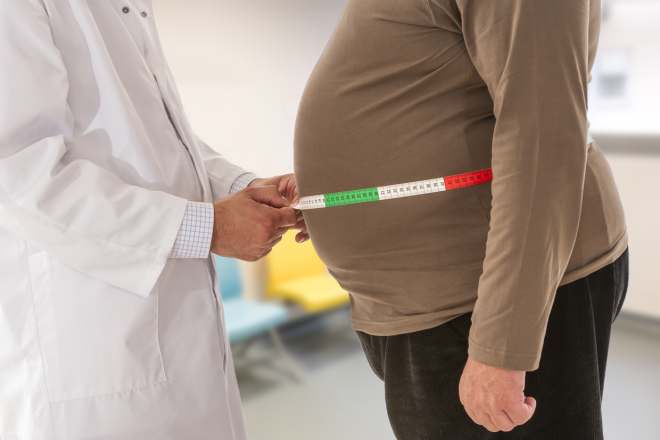 Article by Bruce Sylvesyter.
In tandem with lifestyle management, once-weekly semaglutide therapy has enabled obese, non-diabetic patients to lose a significant amount of weight, researchers reported on Feb. 10, 2021 in the NEJM/ New England Journal of Medicine.
Semaglutide is clinically approved in the UK for weight loss in patients with type 2 diabetes, though is usually prescribed at a weekly dose of 1mg.
"In this trial, we found that adults with obesity (or overweight with one or more weight-related coexisting conditions) and without diabetes had a mean weight loss of 14.9% from baseline with semaglutide as an adjunct to lifestyle intervention," the authors said. "This loss exceeded that with placebo plus lifestyle intervention by 12.4 percentage points. The 14.9% mean weight loss that we observed in the semaglutide group is substantially greater than the weight loss of 4.0 to 10.9% from baseline with approved antiobesity medications," they added.
In this double-blind trial, the investigators enrolled 1,961 adults with a body-mass index of 30 or greater (≥27 in persons with ≥1 weight-related coexisting condition) who did not have diabetes.
They randomized the subjects in a 2:1 ratio, to 68 weeks of treatment with once-weekly subcutaneous semaglutide (at a dose of 2.4 mg) or placebo, plus lifestyle intervention.
The coprimary end points were percentage change in body weight and weight reduction of at least 5%.
Mean change in body weight from baseline to week 68 was −14.9% in the semaglutide cohort and −2.4% with placebo, for a statistically significant estimated treatment difference of −12.4 percentage points (P<0.001).
More subjects in the semaglutide group than in the placebo group achieved weight reductions of 5% or more (86.4% vs. 31.5%, respectively), 10% or more (69.1% vs. 12.0%, respectively) and 15% or more (50.5% vs. 4.9%, respectively) at week 68, significant differences (P<0.001) for all three comparisons.
Mean change in body weight from baseline to week 68 was −15.3 kg in the semaglutide group and −2.6 kg in the placebo group, or an estimated treatment difference of −12.7 kg.
"Participants who received semaglutide had a greater improvement with respect to cardiometabolic risk factors and a greater increase in participant-reported physical functioning from baseline than those who received placebo," the authors noted.
They concluded, "In participants with overweight or obesity, 2.4 mg of semaglutide once weekly plus lifestyle intervention was associated with sustained, clinically relevant reduction in body weight."