FDA expands approval of Lorbrena as first line treatment of metastatic NSCLC – Pfizer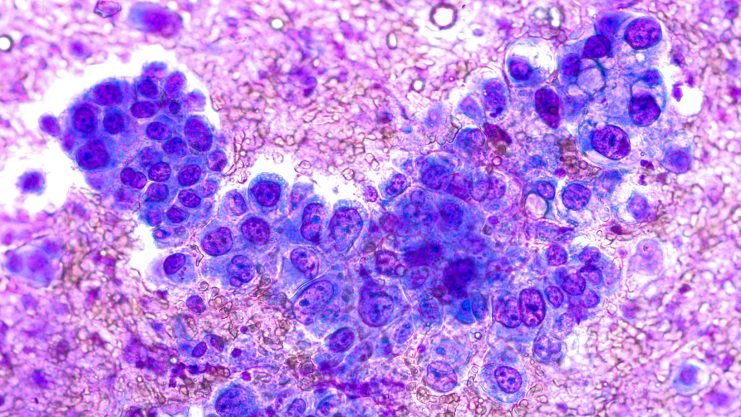 The FDA approved Pfizer Inc.'s supplemental New Drug Application (sNDA) for Lorbrena (lorlatinib), expanding the indication to include first-line treatment of people with anaplastic lymphoma kinase (ALK)-positive non-small cell lung cancer (NSCLC).
Lorbrena is now indicated for adults with metastatic NSCLC whose tumors are ALK-positive as detected by an FDA-approved test. The FDA action also converts the 2018 accelerated approval to full approval.
The application was approved under the FDA's Real-Time Oncology Review (RTOR) pilot program.Lorbrena is a third-generation ALK inhibitor specifically designed to inhibit the most common tumor mutations that drive resistance to current medications and to address metastases in the brain, a frequent site for disease progression in ALK-positive NSCLC. Up to 40% of people with ALK-positive metastatic NSCLC present with brain metastases at initial diagnosis.
The expanded approval of Lorbrena is based on the results from the pivotal Phase III CROWN trial, which showed a 72% reduction in risk of progression or death vs. Xalkori (crizotinib) in a previously untreated patient population (HR 0.28: 95% CI, 0.19 to 0.41; p<0.0001) as assessed by blinded independent central review (BICR). Central nervous system (CNS) involvement was assessed in all patients. There were 17 patients in the Lorbrena arm and 13 in the Xalkori arm with measurable brain metastases based on baseline brain imaging. A prespecified exploratory analysis showed that among these patients, the intracranial objective response rate (IC-ORR), as assessed by BICR, was 82% (95% CI, 57 to 96) in the Lorbrena arm and 23% (95% CI, 5 to 54) in the Xalkori arm. The intracranial duration of response (IC-DOR) was 12 months or longer in 79% (n=11) and 0% of patients in the Lorbrena and Xalkori arms, respectively.
This sNDA was also reviewed by the FDA under Project ORBIS, an initiative introduced in 2019, which provides a framework for potential concurrent submissions and collaborative review with health authorities in Canada, Singapore, Switzerland, Australia, Brazil and the United Kingdom. Under Project ORBIS, collaboration among international regulators may allow people with cancer to receive earlier access to products in other countries. The European Medicines Agency is also reviewing a Type II variation application for Lorbrena in the first line indication.