Cannabinoid therapy for COPD in seniors ups mortality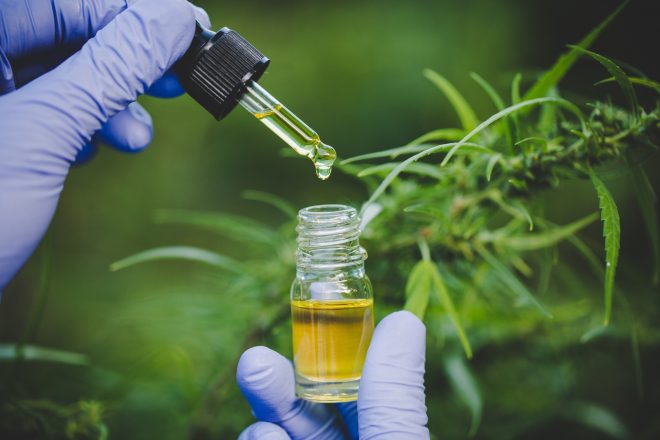 Article written by Bruce Sylvester
Cannabinoid therapy is associated with a 64 percent increase in death among older adults with chronic obstructive pulmonary disease (COPD), researchers reported on Sept. 30, 2020 in Thorax.
Hospitalization and mortality rates also increased with higher dosing, the authors noted.
"Our study results do not mean that cannabinoid drugs should be never used among older adults with COPD. Rather, our findings should be incorporated by patients and physicians into prescribing decision-making. Our results also highlight the importance of favouring lower over higher cannabinoid doses, when these drugs actually do need to be used," Vozoris added.
"Cannabinoid drugs are being increasingly used by older adults with COPD, so it is important for patients and physicians to have a clear understanding of the side-effect profile of these drugs," said author Dr. Nicholas Vozoris, a respirologist at St. Michael's Hospital in Toronto, Ontario, Canada, an associate scientist at the hospital's Li Ka Shing Knowledge Institute and a member of the faculty of medicine at the University of Toronto.
In this retrospective study, the investigators analyzed health administrative data from Ontario, Canada acquired from 2006 to 2016.
They identified individuals aged 66 years and older with COPD and excluded from the study records of persons with malignancy and those receiving palliative care (n=185,876 after exclusions).
They matched a subset (n=2,106) of new cannabinoid users (subjects with COPD treated with either nabilone or dronabinol, with no dispensing for either drug in the year previous to the first prescription) to a cohort of controls (n=2,016) users of a non-cannabinoid drug.
The overall rate of hospitalization for COPD or pneumonia was not significantly different between new cannabinoid users and controls.
But the investigators reported significantly higher rates of all-cause mortality (64 percent) among new cannabinoid users compared with controls.
And, compared to controls, subjects treated with higher-dose cannabinoids had increased rates of hospitalization for COPD and pneumonia (178 percent) and all-cause mortality (231 percent).
The authors concluded, "New cannabinoid use was associated with elevated rates of adverse outcomes among older adults with COPD. Although further research is needed to confirm these observations, our findings should be considered in decisions to use cannabinoids among older adults with COPD."