Libtayo (cemiplimab) for advanced basal cell carcinoma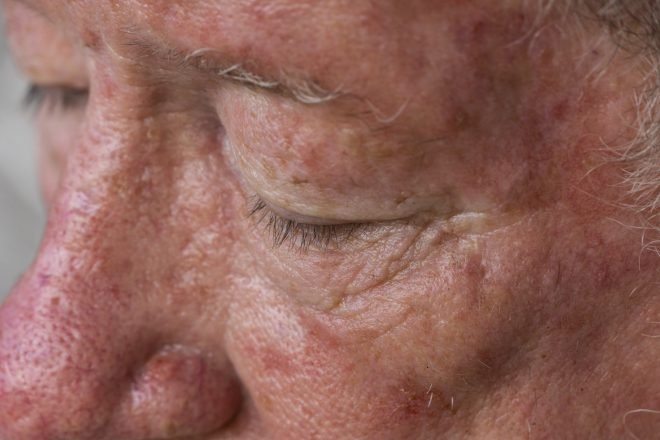 Article written by Christine Clark
At present there are no approved treatments for advanced basal cell carcinoma, a condition that is estimated to affect about 20,000 US patients and account for about 3000 deaths annually.
Libtayo (cemiplimab) (Sanofi and Regeneron), a PD-1 inhibitor, already has FDA approval for advanced cutaneous squamous cell carcinoma. Preliminary data from a single-arm, open-label trial of Libtayo in patients with advanced basal cell carcinoma (BCC) who had progressed on or were intolerant to prior hedgehog pathway inhibitor (HHI) therapy have been announced.
In the trial patients received Libtayo 350 mg intravenously every three weeks for up to 93 weeks or until disease progression, unacceptable toxicity, withdrawal of consent or confirmed complete response.
The objective response rate (ORR) in 84 patients with locally advanced disease was 29% (95% CI: 19%-40%), with an estimated duration of response (DOR) exceeding one year in 85% of responders. The durable disease control rate (DCR —response or stable disease lasting at least six months) was 60% (95% CI: 48%-70%). In a preliminary analysis of 28 patients with metastatic disease, the ORR was 21% (95% CI: 8%-41%), with an estimated DOR exceeding one year in 83% of responders. The durable DCR was 46% (95% CI: 28%-66%). All data were assessed by an independent central review. Data are expected to continue to evolve with further follow-up across both patient groups.
There were no new safety signals in this trial. Among the 132 patients assessed for safety (84 locally advanced and 48 metastatic), 95% of patients experienced an adverse event (AE), 32% had a serious AE and 13% discontinued due to an AE. There were 10 deaths in the locally advanced group and nine deaths in the metastatic group; none of the deaths was considered to be treatment-related. Sanofi and Regeneron will present additional trial findings at an upcoming medical meeting.
In this ongoing global Phase II trial, the primary endpoint is ORR and key secondary endpoints include overall survival, progression-free survival, duration of response, safety and quality of life.
Sanofi and Regeneron plan regulatory submissions in 2020.