Rituximab plus chemotherapy yields good results in younger HL patients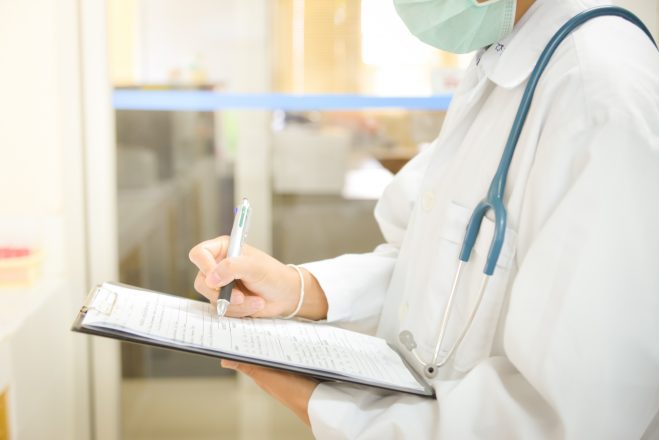 Using rituximab in combination with chemotherapy — tailored based on risk profile and response speed — produced good results in children, adolescents and young adults with classic Hodgkin lymphoma, with a high rate of response and fast responses in many patients, researchers said here at the American Society of Hematology annual meeting.
Written by Thomas R. Collins
The findings were discussed in a session that also included findings comparing two other regimens, and in the HIV-related classic Hodgkin setting.
Jessica Hochberg, MD, assistant professor of pediatrics at New York Medical College, said the approach is a good way to reduce the exposure to toxicity from further chemotherapy.
Thirty-three patients with newly diagnosed Hodgkin lymphoma were categorized as having low-risk, intermediate-risk, or high-risk disease.
Low-risk patients received 3 cycles of brentuximab vedotin, doxorubicin, vincristine, prednisone and dacarbazine (BV-AVPD), with those not achieving a complete response (CR) receiving radiation therapy, but not those achieving a CR.
Those in the intermediate risk group first received 2 cycles of BV, vinblastine, dacarbazine and rituximab (BV-AVD-R). If they had a rapid early response — CR after those 2 cycles — they received 2 more cycles and radiation therapy is they did not demonstrate a CR at that point. If they were a slow responder — a partial response or stable disease after those cycles — they received 4 more cycles, followed by radiation therapy if they did not have a CR by then.
High-risk patients received 2 cycles of BV-AVD-R and then rapid early responders received 4 more cycles, followed by radiotherapy if they'd achieved less than a CR. Slow responders received 2 cycles of ifosfamide and vinorelbine plus 4 cycles of BV-AVD-R, and then radiation therapy for those achieving less than a CR.
All of the patients achieved a CR, with a rapid early response in more than half, and no patients have required hospitalization for systemic infection, Dr. Hochberg said. Only 4 patients have needed radiation therapy.
"We have been able to maintain excellent outcomes while avoiding toxic chemotherapies such as Cytoxan, bleomycin and etoposide and the elimination of radiation therapy in about 90% of patients," Dr. Hochberg said.
In another newly diagnosed classic Hodgkin lymphoma presentation, researchers comparing the results of two trials found PFS was similar regardless of whether patients were treated with PET-guided ABVD (doxorubicin, bleomycin, vinblastine and dacarbazine) or PET-guided escalated BEACOPP (bleomycine, etoposide, Adriamycin, cyclophosphamide, oncovin, procarbazine, prednisone).
Cedric Rossi, MD, PhD, a hematologist and researcher at University Hospital in Dijon, France, said those with a total metabolic tumor volume (TMTV) of more than 155 mL and IPS staging of 3 or higher had a poor outcome when treated up-front with ABVD. TMTV and PET response after 2 cycles were prognostic factors, Dr. Rossi said.
In other work, researchers found that brentuximab vedotin plus the AVD chemotherapy regimen in HIV-associated Hodgkin lymphoma was similar in safety to the non-HIV population, but with increase neutropenia and Grades 1 and 2 peripheral sensory neuropathy, said Paul Rubinstein, MD, an oncologist and attending physician at Cook County Hospital in Chicago.
In the Phase 2 study, 7 patients in stage II and 34 patients in stages III and IV were enrolled, and all of them achieved a complete response, with 2-year PFS for advanced disease at 87% and a 2-year OS of 90% despite high International Progostic Index scores.
Viral loads decreased, and researchers saw an increase in CD4-positive and CD8-positive T cells, for reasons they're still trying to understand, Dr. Rubinstein said.
The findings underscored the need for care in treating these patients, with some having major interactions, including febrile neutropenia, with CYP3a4 inhibitors, due to patients continuing on the incorrect medications or poor communication leading to mis-prescribing by primary HIV physicians.
"Sometimes the right hand doesn't know what the left hand does," Dr. Rubinstein said, "and with HIV that's a problem."