Targetable mutations key learnings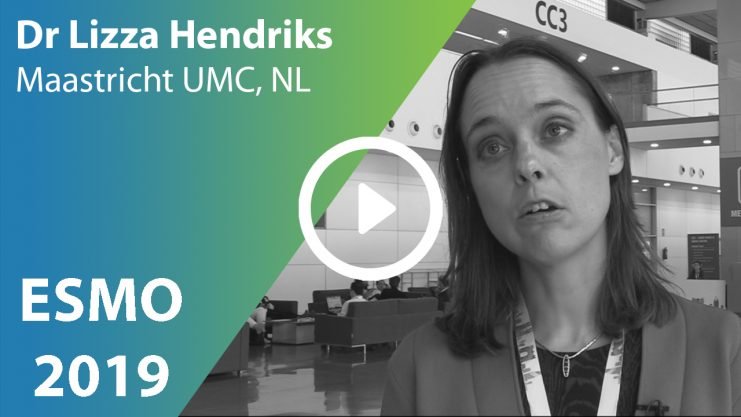 Targeted treatments for mutation-driven non-small cell lung cancer have advanced considerably but many questions remain about how to use these drugs to the best advantage and how to treat brain metastases effectively in these patients.
Written by Christine Clark.
Predicting brain metastases
Approximately 10% non-small cell lung cancer (NSCLC) patients present with brain metastases and 30-50% develop them during treatment. They are associated with poor outcomes. Although the risk factors for development of brain metastases in NSCLC patients with are well-recognised – younger age, adenocarcinoma, female gender, advanced disease – at present there is no predictive biomarker to identify those who are at higher risk. A study conducted in China (presented by Dr Yun Fan, Cancer Hospital University of Chinese Academy of Sciences, Hangzhou, China) suggested that a specific DNA methylation pattern in tissue from the primary tumour can predict the development of brain metastases. The researchers found that similar patterns of somatic mutations in primary lung tumours occurred in patients with and without brain metastases and therefore could not be used to predict spread to the brain. EGFR and TP53 mutations were the most common. However, 15 DNA methylation blocks which can potentially predict brain or leptomeningeal metastases were identified. Commenting on the findings Dr Lizza Hendriks (Maastricht, The Netherlands) noted that in this study the majority of patients with brain metastases had no other distant metastases and so the 'signature' seemed to be associated with brain disease, but further, larger studies will be need to confirm the results. This finding might have implications for future drug screening, she added.
Assessing the benefits of brain-penetrating (second generation) ALK-TKIs
The use of second-generation ALK-tyrosine kinase inhibitors (ALK-TKIs) that penetrate the brain has had a major impact on the incidence of CNS disease progression in patients with mutation-driven NSCLC. Alectinib has now replaced crizotinib as first line treatment and is now the standard of care (SoC) for patients with advanced ALK-positive (ALK+ve) NSCLC. Several presentations added more information.
The final updated results for the ALEX III trial (presented as a poster by Professor Tony Mok et al.) that compared alectinib against crizotinib showed a median progression-free survival (PFS) of 34.8 (95% CI 17.7- NR) vs 10.9 (95% CI 9.1 – 12.9) months; HR 0.43 (95% CI 0.32 – 0.58; p< 0.0001). In patients with baseline CNS metastases the median PFS was 25.4 vs 7.4 months. The overall survival (OS) data for ALEX remain immature. The median duration of treatment with alectinib was twice as long as for crizotinib but the adverse event (AE) profile was comparable. Discussing the findings, Professor Fiona Blackhall (Christie Hospital Manchester, UK) agreed that they support alectinib as the first-line SoC but leave questions about management of those who respond less well and long-term effects.
Some 40% of trials exclude patients with untreated brain metastases but the ASCEND -7 phase II trial (presented by Dr Laura Chow, University of Washington, Seattle, US) was specifically designed to evaluate ceritinib ( a second generation ALK-TKI) treatment in patients with ALK+ve NSCLC and active brain metastases.
This trial evaluated the effects of ceritinib (750 mg daily) in patients with/without prior brain radiotherapy (RT), and with/without prior ALK-TKI treatment. The results showed that ceritinib achieved fast, high and durable intracranial responses across all study arms. Patients who were naïve to previous ALK-TKIs had higher intracranial responses.
Commenting on the results Dr Lizza Hendriks said that in future further trials using specific ALK-TKIs for CNS metastases would be needed to optimise treatment. Comparisons of ALK-TKIS and combination treatment with stereotactic radio surgery (SRS) in this setting would also be helpful.
A trial to examine the intracranial and extracranial efficacy of lorlatinib in the post second-generation ALK-TKI setting (poster by Professor Ross Camidge et al, University of Colorado, US) reported "robust overall activity". Participants had received up to three prior ALK-TKIs and 67.6% had brain metastases at baseline. The overall response rate (ORR) was 43%; ORR intracranial 54.4%, extracranial 37.4%. The authors noted that the intracranial responses appeared to be even better after fewer lines of prior treatment.
A phase Istudy (poster by Dr Yuankai Shi, et al Beijing, China) described the safety and efficacy of WX 0593 – a potent inhibitor of both ALK- and ROS1-TKIs – in ALK+ve NSCLC. The results showed promising efficacy with acceptable pharmacokinetics and toxicity but as yet no information about CNS penetration or activity against ALK and ROS1 resistance mutations.
Improving response /reducing toxicity
Pharmacokinetic factors could be important for optimising ALK-TKI therapy.
The ASCEND-8 trial will compare the conventional 750 mg dose of ceritinib taken on an empty stomach with a 450mg dose taken with food. The two doses deliver the same amount of ceritinib to the bloodstream but 450mg with food is better tolerated than 750mg fasting. Gastrointestinal adverse events are frequent and severe with conventional ceritinib dosing.
A poster presented by Dr Stefanie Groenland et al. (Dutch Cancer Institute, The Netherlands) reported that the current fixed-dose regimens for crizotinib and alectinib result in 48% and 37% of patients, respectively, achieving plasma levels below the minimum threshold for activity. These low plasma levels translated into lower PFS values; for crizotinib (below:above 235 microgram/L) the median PFS was 5.7 vs 17.4 months and for alectinib (below:above 435 microgram/L) the median PFS was12.8 vs not reached. These findings challenge the current fixed dose regimens and suggest that therapeutic drug monitoring (TDM) might be appropriate to individualise treatment and improve outcomes.
Based on presentations given at the European Society for Medical Oncology Congress, Barcelona, September 2019.