Encouraging data in advanced melanoma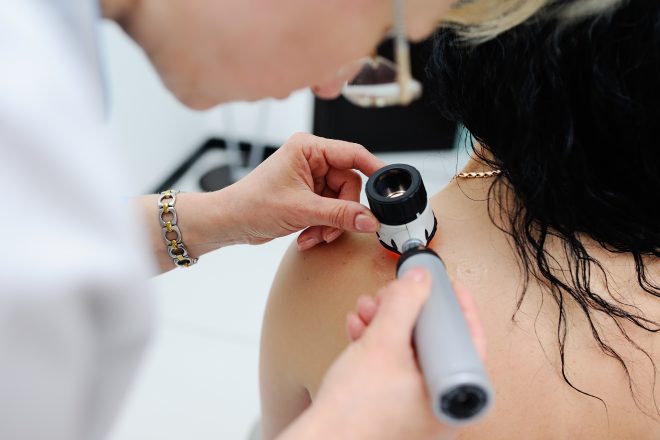 There was a lot of great news from the ESMO Congress 2019 in Barcelona for melanoma patients.
Written by Esther Drain.
The large phase III trial CheckMate 067 (nivolumab or nivolumab plus ipilimumab vs ipilimumab alone in previously untreated advanced melanoma) reported data showing that the median overall survival has not yet been reached, even at five years for patients who received combination. That means more than 50% of patients are surviving five years, remembering that a decade ago, it would have been less than 5% of patients.
We also saw updates from the adjuvant trial CheckMate 238 and from the neo-adjuvant trials OpACIN and OpACIN-neo. They bring a range of exciting results that are pushing the field forward, and also reporting 3-5 year survival for patients who normally wouldn't have survived 9-12 months a decade ago.
OpACIN is so far the only randomise immunotherapy trial comparing neo-adjuvant doublet checkpoint inhibition of ipilimumab and nivolumab in patients with resectable advanced melanoma. Data was previously presented from this trial showing that neo-adjuvant treatment can expand the T cell response. The three-year update was presented at this meeting showing that the plateau achieved in this patient group of 78% remains at three years.
OpACIN-neo was the subsequent trial which was designed to identify the optimal neo-adjuvant combination scheme and reduce toxicity. Neo-adjuvant ipilimumab 1mg/kg plus nivolumab 3mg/kg was less toxic than the standard regimen. The 1.5- year data presented confirms the high response rate was preserved at 80%.
CheckMate 238 presented relapse free survival at 3 years and some preliminary biomarker analysis at the ESMO Congress 2019. 453 patients with resected stage IIIB/C or IV melanoma were enrolled per arm, comparing nivolumab 3mg/kg every 2 weeks for one year to ipilimumab at the classical dose for adjuvant of 10mg/kg for four cycles and then a maintenance up to 1 year. Updated relapse free survival was reported at 3 years. In the nivolumab arm relapse free survival was 58%, compared to 45% in the ipilimumab arm and the researchers suggested that the tail of the curve was now being seen and that they believed that an overall survival benefit may be seen in the future. The superiority of nivolumab was seen at both stage III and IV, regardless of BRAF and PD-L1 status. Safety was consistent with what has already been reported.
Data presented at the ESMO Congress 2019