TOURMALINE-MM3 study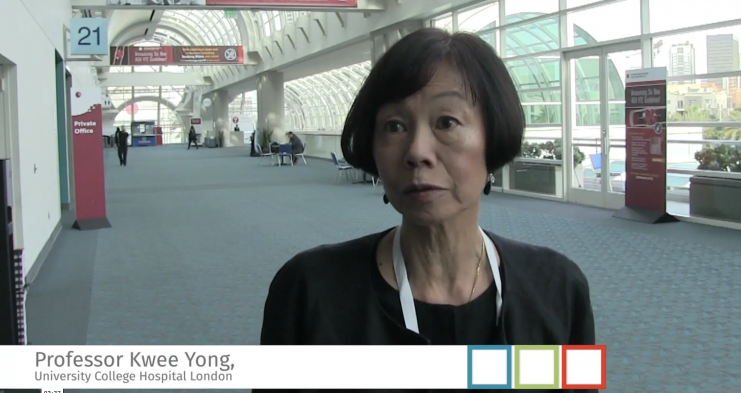 Professor Kwee Yong (London, UK) details the results from the Tourmaline-MM3 study.
Interviews by Esther Drain. Written by Maria Dalby
The results of the TOURMALINE-MM3 study were presented as an oral abstract at ASH 2018 (abstract 301) by Professor Meletios Dimopoulos (Athens, Greece) and showed that maintenance therapy with single-agent ixazomib following melphalan induction and ASCT resulted in a 39% improvement overall in PFS compared with placebo, with improved PFS seen across all subgroups and also with improvements seen in the depth of response.
Dr Martin Kaiser (London, UK) and Professor Gareth Morgan (Arkansas, USA) discuss the results from the Tourmaline-MM3 study and the impact of these data.
In this large study with a total of 656 patients included, ixazomib maintenance therapy was well tolerated with only 7% and 5% of patients in the ixazomib and placebo arms, respectively, discontinuing treatment due to adverse events, and no difference between arms in the rate of new primary malignancies.
Patients who received ixazomib maintenance therapy maintained their health-related quality of life throughout the two years of treatment, and the investigators concluded that ixazomib should be considered a new option for maintenance therapy after ASCT.