ASH Highlights (Myeloma)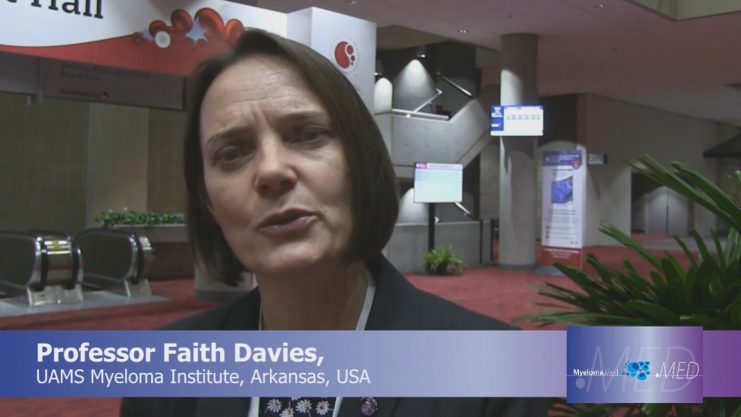 As usual, there was a lot of new data in at ASH 2017 in myeloma. Above Professor S Vincent Rajkumar (Mayo Clinic, Rochester, USA) gives a great overview of the key messages in early treatment, RRMM, CART therapy and supportive care (the TEAM trial).
Interviews by Esther Drain.
Highlights from key trials, ALCYONE and tandem transplant in NDMM are discussed by Professor Faith Davies (UAMS Myeloma Institute, Arkansas, USA) and Dr Rakesh Popat (University College) respectively.