Investigative abaloparatide lowers fracture risk for women with osteoporosis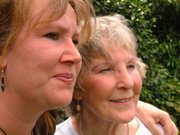 by Bruce Sylvester: Postmenopausal women with osteoporosis who have received daily treatment with the investigative drug abaloparatide achieved a significantly reduced the risk of new vertebral and non-vertebral fractures compared with placebo, researchers reported in the August 16 issue of JAMA/The Journal of the American Medical Association.
The investigators randomized 2,463 postmenopausal women with osteoporosis to treatment with daily injections for 18 months, including treatment with placebo (n = 821), abaloparatide (n = 824), and teriparatide (n = 818).
The average age of the subjects was 69 years.
The researchers reported that 1,901 subjects completed the study.
New vertebral fractures occurred in 0.58% (n = 4) of the abaloparatide group, 4.22% (n = 30) of the placebo group, and the difference was statistically significant (P < .001). The same fractures appeared in 0.84% (n = 6) of the teriparatide group.
The nonvertebral fracture rate was lower among abaloparatide subjects, with  2.7 percent in the abaloparatide group, 3.3 percent in the teriparatide group, and 4.7 percent in the placebo group.
Bone Mineral Density (BMD) increases were significantly higher among abaloparatide subjects than placebo subjects (P < .001).
Incidence of hypercalcemia was significantly lower among abaloparatide subjects (3.4%) than among teriparatide subjects (6.4%, P = .006).
No differences in serious adverse events appeared between the treatment groups.
"Further research is needed to understand the clinical importance of risk difference, the risks and benefits of abaloparatide treatment, and the efficacy of abaloparatide vs other osteoporosis treatments," the authors concluded.