ASH 2015: Early findings on oral therapies for relapsed/refractory DLBCL unveiled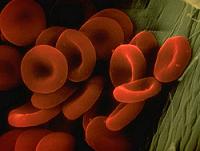 by Thomas R. Collins: Early results show that venetoclax, a BCL-2-inhibitor, produced relatively good response rates in relapsed or refractory non-Hodgkin lymphoma (NHL) patients.1
BCL-2 is an anti-apoptotic protein commonly expressed in haematologic malignancies, including NHL. Venetoclax is an oral BCL-2 inhibitor, which, in data that is more mature, produced good responses in heavily pre-treated relapsed or refractory chronic lymphocytic leukemia patients, also presented at ASH 2015.
The NHL findings were seen in a Phase 1 study on safety and dosing. The most common treatment-emergency adverse events were anemia, neutropenia and thrombocytopenia, seen in 16%, 12% and 9%, respectively, said Dr John Gerecitano, MD, PhD, Clinical Director of Lymphoma Outpatient Services at Memorial Sloan Kettering Cancer Center.
The overall response rate was 44%, with 13% having a complete response (CR) and 31% having a partial response (PR). 1
In the 106-patient cohort, there were roughly equal numbers of mantle cell (MC), diffuse large B-cell (DLBCL) and follicular lymphoma (FL) patients enrolled. There was an overall response rate of 75% among the MCL patients (21% CR, 54% PR). Among DLBCL, the OR was 18% (12% CR and 6% PR). Among FL patients, there was a 38% OR (14% CR and 24% PR). 1
Responses in MCL patients were seen across all dose groups, but responses were far better at higher dosing (1200 mg) in FL and DLBCL patients. 1
"Complete responses in patients with follicular lymphoma and mantle cell lymphoma were durable," Dr. Gerecitano added.
Study of venetoclax is continuing, including an exploration of biomarkers that might be at work in the response.
"Venetoclax is currently being evaluated with combination chemotherapy and targeted agents," he said.
Another oral therapy — CUDC-97, a dual inhibitor of HDAC and the P13k pathway — is being studied in relapsed or refractory DLBCL, along with other forms of NHL. 2
According to data presented on DLBCL by Professor Anas Younes, Chief of the Lymphoma Service of the Memorial Sloan Kettering Cancer Center, adverse events consisted mainly of Grade 1 and 2 diarrhoea, fatigue, nausea and thrombocytopenia and were self-limiting. About a third of the 25 DLBCL patients achieved either a complete or partial response. 2
In Phase 2, CUDC-907 will be evaluated with or without rituximab in relapsed or refractory DLBCL exhibiting mutations in the MYC oncogene, Dr. Younes said.
References
1.  Gerecitano J, Roberts A, Seymour J, et al. A Phase 1 Study of Venetoclax (ABT-199 / GDC-0199) Monotherapy in Patients with Relapsed/Refractory Non-Hodgkin Lymphoma. Presented at the 57th Annual Meeting of the American Society of Hematology. 2015 Dec 5-8. Orlando FL. Abstract 254.
2.  Younes A, Berdeja J, Patel M, et al. Phase 1 Trial Testing Single Agent CUDC-907, a Novel, Oral Dual Inhibitor of Histone Deacetylase (HDAC) and PI3K: Initial Assessment of Patients with Relapsed or Refractory (RR) Diffuse Large B-Cell Lymphoma (DLBCL), Including Double Expressor (DE) Lymphoma Presented at the 57th Annual Meeting of the American Society of Hematology. 2015 Dec 5-8. Orlando FL. Abstract 257.