New approach to prostate cancer treatment increases survival for some patients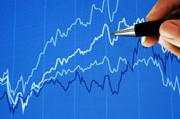 by Bruce Sylvester: Among patients with metastatic hormone-sensitive prostate cancer, chemotherapy with docetaxel at the start of androgen deprivation therapy (ADT) has resulted in an increased survival of 13.6 months for patients treated with ADT plus docetaxel compared to ADT monotherapy.
"Six cycles of docetaxel at the beginning of ADT for metastatic prostate cancer resulted in significantly longer overall survival than that with ADT alone," the authors concluded..
The findings were published on August 5, 2015 in the NEJM/New England Journal of Medicine.
The investigators assigned 790 men (median age, 63 years) with metastatic, hormone-sensitive prostate cancer to receive either ADT plus docetaxel (at a dose of 75 mg per square meter of body-surface area every 3 weeks for six cycles) or ADT alone.
After a median follow-up of 28.9 months, median overall survival was 13.6 months longer with ADT plus docetaxel (combination therapy) than with ADT alone (57.6 months vs. 44.0 months; hazard ratio for death in the combination group, 0.61; 95% confidence interval [CI], 0.47 to 0.80; P<0.001).
Lead author Christopher Sweeney, MBBS, associate professor of medicine at Dana Farber Cancer Institute in Boston said, "The initial results of the study were presented at the American Society of Clinical Oncology (ASCO) meeting in June 2014 and resulted in variable uptake around the globe. Acceptance of the final manuscript in The New England Journal of Medicine along with confirmatory data from the Medical Research Council trial called STAMPEDE presented at ASCO 2015, provides the requisite peer review publication and evidence of reproducibility that will lead to docetaxel plus androgen deprivation therapy being the standard of care for patients fit for chemotherapy with metastatic hormone sensitive prostate cancer. The publication is the final piece required for treatment guidelines to be updated around the globe."
Michael Carducci, MD, AEGON Professor of Prostate Cancer Research and professor of oncology at Johns Hopkins Kimmel Cancer Center in Baltimore said. "The survival benefit is clearly significant and supports future efforts to study multiple targeted therapies in earlier disease settings. Additional studies in which we more precisely define the mechanisms of resistance and growth in an individual's tumor with genomic sequencing, and other means, will be important to maximize the ability to target all the critical pathways to achieve greater success."